Salesatele Freshwater Spring Project – Samoa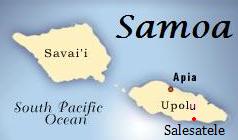 Location
Salesatele, Upolu, Samoa
Community Description
Salesatele is a rural village on the southern coast of the island of Upolu. It is a typical Samoan village in which the matai (chiefs) and pulenu'u (mayor) work together to preside over the community.
Income is generated primarily from agriculture and fishing, as well as remittances. Every family has a plantation in which a variety of foods are grown to feed the large Samoan families. Many families fish in order to supplement the land-based foods.
Both a pre-school and a primary school are in the village, teaching kids from Salesatele and a neighboring village. A few residents have jobs as teachers, either in Salesatele or in neighboring villages, while others go to Apia to work in shops or government Ministries.
A marine protected area is also present in the community, giving a sheltered area for fish to grow to maturity, and the village is working on raising giant clams to re-stock the reef.
The source for the pipe water is a river in a nearby village. When heavy rain comes, the pipe water is tainted brown and is unfit for drinking or cooking.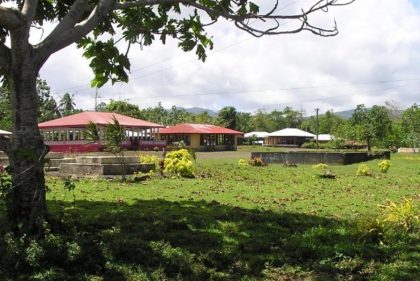 Project Description
The small river which forms the eastern border of the village has a freshwater spring bubbling up. This area is cemented off, forming a reservoir. However, it is not big enough for practical use and the clean water runs into the river unused.
This project will create a vaita'ele or freshwater pool with a spring. The pool will be used as a source for clean, fresh water to be used for drinking and cooking, as well as for laundry and bathing.
Funds will be used to buy cement and other supplies. The village will provide all labor and the services of a carpenter who will oversee construction.
Project Impact
This project will serve approximately 350 people in 40 households.
Peace Corps Volunteer Directing Project
Erica Wales
Comments
Dollar Amount of Project
$500.00
Donations Collected to Date
$500.00
Dollar Amount Needed
$0 – This project has been fully funded through the generosity of Wurld, Jared & Ruth Honore directors, a new socially-conscious water company headquartered in New Zealand.
This project has been finished. To read about the conclusion of the project, CLICK HERE.