Salapwuk Water Project – Micronesia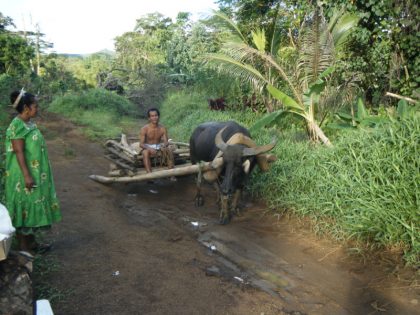 Location
Salapwuk, Pohnpei, Micronesia
Community Description
Salapwuk is a small village of about 200 people, located in the mountains of Pohnpei, the largest island in the Federated States of Micronesia. It has a hot and humid tropical climate for most of the year, but a seasonal drought.
Salapwuk's residents are primarily subsistence farmers who grow yam, breadfruit, and kava, as well as raise pigs and chickens, and live without electricity and many modern conveniences.
A four-room schoolhouse serves 85 students in grades 1-8, as well as serving as a central meeting place for community meetings and events. There is currently no potable water at the school.
As Micronesia's economy is moving away from traditional subsistence living toward a modern cash economy, the schools are of foremost importance for preparing students in English, math, and science so they can seek out jobs in the developing economy.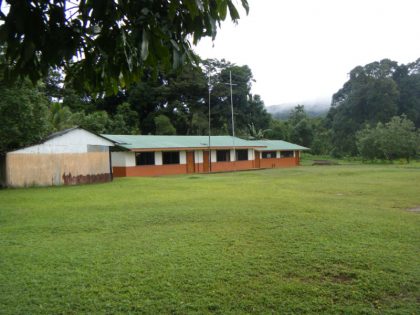 Project Description
This project is to build a dam at one of the rivers that runs through the jungle surrounding Salapwuk. This dam will ensure that water reaches the homes of Salapwuk's 200 residents as well as provide clean water to the school.
Project funds will be used to purchase local sand, gravel, and cement to build the dam.
The existing groundwater pipe system will be used to transport the water from the dam to the 30 homes in the community as well as to the school.
Members of the community will donate their time and skills to implement the project. In addition, local suppliers have offered their support to complete the project within budget.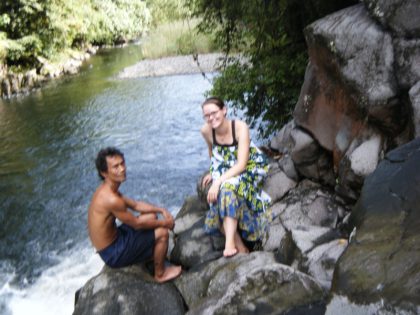 Project Impact
The project will provide water to the community of Salapwuk as a whole, approximately 200 people. In addition, it will serve the 85 students of the school.
Peace Corps Volunteer Directing Project
Ruthanne Swanson
Comments
The benefits of this inexpensive project are immeasurable. The community will have water year-round, and a school will have potable water for the students.
Water will be available for each of the families in the community, particularly during the yearly drought season, providing life to the community.
In addition, as Pohnpei State's government regulates that a school may not remain open without water, the project ensures the continued existence of the school.
Dollar Amount of Project
$500.00
Donations Collected to Date
$500.00
Dollar Amount Needed
$0.00 – This project has now been fully funded, through the generosity of The Soneva SLOW LIFE Trust as a part of their Clean Water Projects initiative.
We encourage others to continue to donate using the Donate button below, and we will notify Peace Corps Volunteer Ruthanne Swanson of your donation. Additional funds will be used to fund the next project by Ruthanne and/or those of her counterpart PCVs in Jamaica.
This project has been finished. To read about the conclusion of the project, CLICK HERE.