Saburunduru and Kinyaga Water Project – Rwanda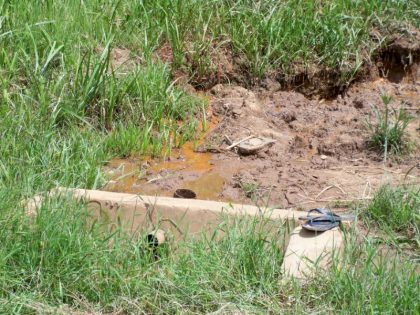 Location
Kinyaga Village, Cyahinda Sector, Southern Province, Rwanda
Community Description
The villages of Saburunduru and Kinyaga in the Sector of Cyahinda lie atop a mountain in the Southern Province of Rwanda, near the Burundian border. Geographically stunning, but without electricity, none of the households have access to running water.
Cyahinda is very rural and quite isolated from the nearest towns, and endures crushing poverty and a particularly traumatic history due to the Genocide of 1994. Despite these challenges, it is a warm, welcoming, and familial community made up mostly of subsistence farmers who rely on natural water sources to maintain their crops, and to use for daily necessities like drinking, bathing, washing, and cooking.
The community also supports two secondary schools, a primary school, and a new health center.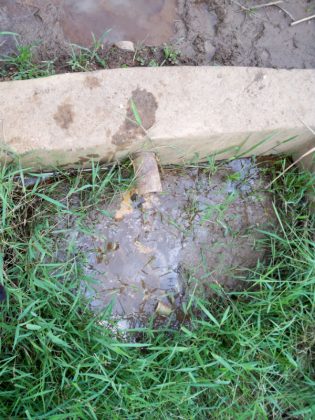 Currently, community members of Saburunduru and Kinyaga villages are forced to walk upwards of 10 kilometers to obtain water. This water source is stagnant and unsafe and appointed community health workers report high instances of water-borne diseases, the most extreme being diarrhea among young children, which can be fatal.
There is a natural water source very near the villages at the bottom of a small valley that would be much more accessible and safe, but due to flooding, erosion, neglect, and broken piping, the tap is in great disrepair and is not functioning. This forces residents to seek water at another source much further away from their homes.
Because the responsibility of fetching water traditionally falls on girls and young women, the long distance is a distraction from attending school or helping with other household chores.
The community has a need and desire to repair the water source but lacks direction and financial means to do so. There is enthusiastic support of community leaders to make the valley water site a source that can be safely and effectively used on a daily basis by all.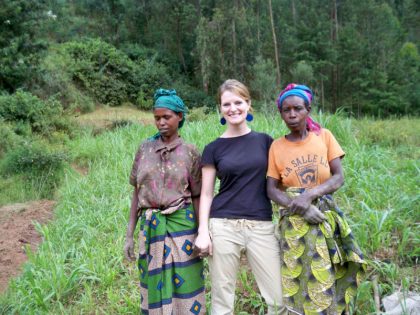 Project Description
The old concrete tap that is currently in disrepair and has sunk due to erosion and flooding will be uprooted and replaced, and the new concrete tap will be embedded closer to the natural water source.
The tap will be built with a much stronger foundation to prevent it from sinking. It will then be re-connected to the natural water source with high-quality piping. Run-off canals will be installed to drain excess rainfall and prevent flooding and erosion.
Labor and transportation will be donated by the population in the tradition of umuganda, a Rwandan custom whereby community members come together and work for the improvement and betterment of their habitat on a regular basis. This will encourage ownership and pride in the project.
A supervising technician will be hired for the purpose of leadership, technical reliability, and follow-up monitoring once the project is completed.
Project Impact
Community members in the villages of Saburunduru and Kinyaga, a total population of 4,250 people, will benefit from this improvement.
Peace Corps Volunteer Directing Project
Emma Gring
Comments
This is a high-impact project which creates a community water source that can be safely and effectively used on a daily basis by all.
Dollar Amount of Project
$458.00
Donations Collected to Date
$458.00
Dollar Amount Needed
$0.00 – This project has now been fully funded through the generosity of James Williams and Felicia Draper, of San Francisco, CA, in honor of the memory of Alison Des Forges, with the help of Drop in the Bucket.

We encourage others to continue to donate using the Donate button below, and we will notify Peace Corps Volunteer Emma Gring of your donation. Additional funds will be used to fund the next project by Emma and/or those of her counterpart PCVs in Rwanda.
This project has been finished. To read about the conclusion of the project, CLICK HERE.