Saare Naapo Latrine Project – Senegal
Location
Village of Saare Naapo, Community Rural Kandiaye, Department of Velingara, Region of Kolda, Senegal
Community Description
Saare Naapo, a village of 300 people, is located about 5 km south of Goundaga, the site of a similar project. The village lacks access to running water and electricity, and agriculture is the main occupation.
Saare Naapo has a health hut and a primary school, but there are only two latrines in the entire village! One is located at the health hut and one is at the chief's compound, so most villagers are not using latrines. Rather, they currently use the fields and forest, or, for the very young, elderly, or sick, they defecate just behind the hut.
This situation is unsanitary and leads to the spread of easily-preventable diseases in the village.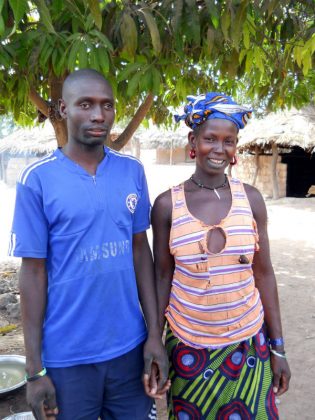 Project Description
This project is to build 10 public latrines in Saare Naapo.
The latrine holes will be 2 meters deep and covered by a reinforced concrete platform.
Water Charity funds will cover the cost of materials for the project: cement, iron reinforcement bars, tools, as well as bars of soap to hand out at the completion of the project.
The community members will be responsible for the digging and daily upkeep of the latrines. There are several masons in the village who will be responsible for the building and repair of the latrines. They will also seal off latrines as they become full and out of service. Each family will construct its own privacy enclosure.
The project will be carried out under the direction of the health workers at the local community health post. Upon completion of the project, they plan to use the new latrines as a teaching opportunity to reinforce hand washing, especially among the children.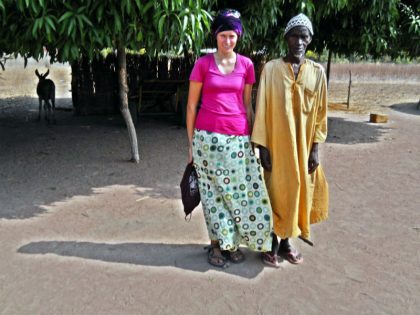 Project Impact
All 300 people living in the village will benefit from the project.
Peace Corps Volunteer Directing Project
Allyson Junker
Comments
Allyson previously completed the Goundaga Latrine Project – Senegal. The success of that project led the people of Saare Naapo to initiate planning for a similar project.
Dollar Amount of Project
$555.00
Donations Collected to Date
$555.00
Dollar Amount Needed
$0.00 – This project has been fully funded, through the generosity of the Elmo Foundation.
We encourage others to continue to donate using the Donate button below, and we will notify the Peace Corps Volunteer of your donation. Additional funds will be used to fund the next project by the PCV and/or those of other PCVs in the country of service.
This project has been finished. To read about the conclusion of the project, CLICK HERE.