Saare Madia Primary School Well Project – Senegal
Location
Saare Madia, department of Velingara, region of Kolda, Senegal.
Community Description
Saare Madia is a rural Pulaar village of about 250 people, located about 7 kilometers north of Kounkane, in the department of Velingara, in the region of Kolda, Senegal. The majority of community members are subsistence farmers. There is no electricity or running water in the village.
The primary school at Saare Madia serves three other villages, with a total of 92 students attending. There are three teachers. There are no existing water and sanitation facilities at the school.
The nearest well is approximately 100 meters away. The students are sent to fetch water, but due to the distance, they will only bring the minimal amount needed for washing the blackboard. If a student is thirsty he or she must leave the school altogether and walk to the village for a drink. This is highly disruptive to the learning environment.
Project Description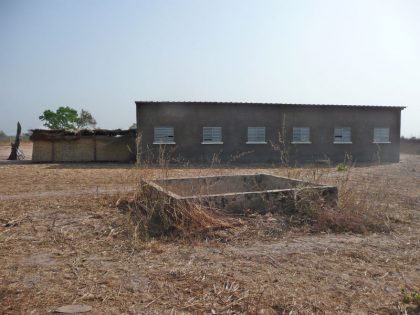 This project is to construct a well at the Saare Madia School.
Water Charity funds will be used to hire a team of well diggers and to purchase cement and rebar needed for the project.
Community members will transport the cement and rebar from Kounkane using a donkey cart. They will also contribute the sand and gravel needed to mix the cement for the well top, as well as the wooden supports for the pulley system.
A member of the community has offered his mason services at a reduced price to construct the top of the well. It will be a meter high, with a cement base extending a meter in all directions.
Project Impact
92 students and 3 teachers will benefit from the project.
Peace Corps Volunteer Directing Project
Cara Steger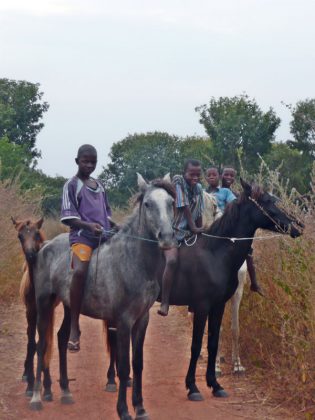 Comments
This well will provide essential water for the school, impacting on the health and wellbeing of students and staff.
Cara previously successfully completed the Fass Pathe Kande Well and Latrine Project – Senegal.
Dollar Amount of Project
$555.00
Donations Collected to Date
$555.00
Dollar Amount Needed
$0.00 – This project has now been fully funded through the generosity of The Soneva SLOW LIFE Trust as a part of their Clean Water Projects initiative.
We encourage others to continue to donate using the Donate button below, and we will notify Cara of your donation. Additional funds will be used to fund the next project by the PCV and/or other projects in the country of service.
This project has been finished. To read about the conclusion of the project, CLICK HERE.