Rwenkobwa Trading Center Tank Project – Uganda
Location
Rwenkobwa Trading Center, Ibanda District, Uganda
Community Description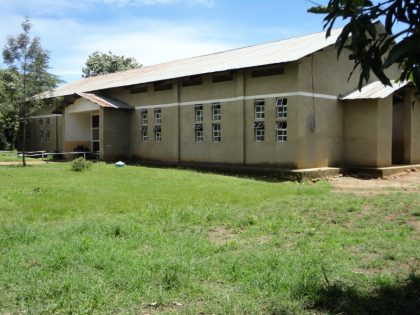 Rwenkobwa, a trading center in a remote part of western Uganda, has no clean water for its residents. The water pumped and sold out of its shallow wells is not only unsanitary — it is brown.
Only the richest in the area can afford rain water cisterns. The rest boil and filter as best they can. Yet, sometimes there is simply no water available. Throughout rural Uganda average safe water coverage is 55 percent. In this trading center, the number is significantly less because there is no public source the community can access.
Project Description
This project is to build a rainwater storage tank at a public facility for the use of the community.
The tank will be built at the local Catholic Church, which has a large roof with plenty of watershed, and will be both managed and maintained by the Ishongororo Christian Women's Organization.
This will be a conventional tank, with a stone base, a local clay-fired brick structure, and a cement roof, and will hold 6,000 liters of water.
The process will be typical of tanks that the contractor has constructed in the area. Clay and sand will be sourced locally, and other materials will be purchased from the local hardware store.
Water Charity funds will be used for materials, including cement, welded mesh, chicken mesh, tap system, wire, cover, piping, sand, stone, poles, bricks, and gutters. In addition, project funds will pay for skilled labor and the transport of materials.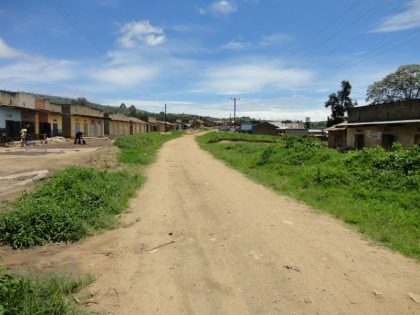 The community will contribute 40 percent of the project cost through material and labor donation, and will be responsible to maintain the tank after construction.
Project Impact
300 people will benefit from the project.
Peace Corps Volunteer Directing Project
Jeff Purser
Comments
This is a vital infrastructure project that will have an immediate effect on the health and well-being of the people of the community.
Dollar Amount of Project
$555.00
Donations Collected to Date
$0.00
Dollar Amount Needed
$0.00
This project has been postponed to the indefinite future, as the PCV has been reassigned.
Any contributions will be allocated to projects of other PCVs in Uganda.