Ruramba School Latrine Project – Rwanda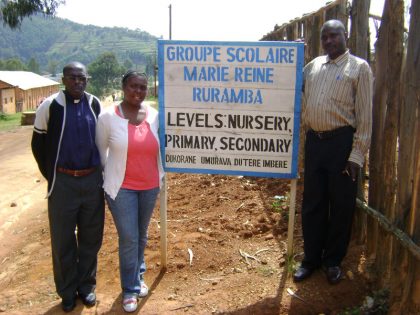 Location
Ruramba Sector, Nyaruguru District, Southern Province, Rwanda
Community Description
Ruramba is located in Nyaruguru district situated in the Southern province of Rwanda. The majority of the population in Ruramba farm, has many substances.
Ruramba is identified with its countless tea plantations and a large number of primary schools within its sector.
Groupe Scolaire Ruramba Nursery, Primary, and Secondary School currently has 1,100 students and 23 faculty members with only 12 pit latrines for the entire school, only for the use of male and female students.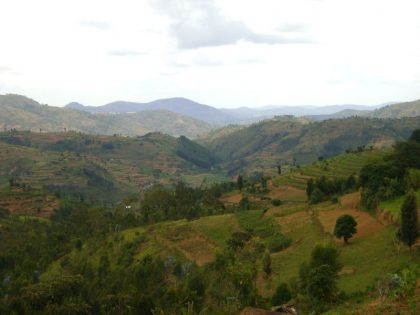 There are no latrines for the use of faculty members or school visitors. This poses a big problem and raises many privacy and sanitation concerns.
In addition, there are no nearby public latrines for neighboring villagers, so school sanitary facilities are often utilized by the general public.
Project Description
This project is to install 3 new pit latrines for Groupe Scolaire Ruramba.
The new pit latrines will be designated for the use of the 23 faculty members by reserving two of the three latrines for the use of male and female faculty members. The third latrine will be reserved as a public latrine, making it available for passing community members and school visitors.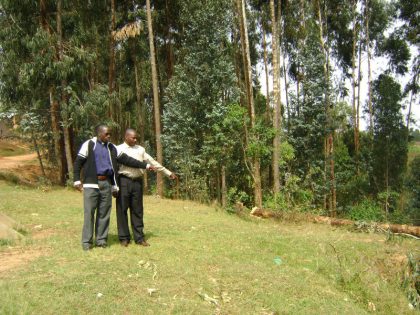 Project funding will be used to purchase all materials and pay 10 local laborers for the construction of the 3 latrines.
The school's groundskeeper will be responsible for the upkeep of the latrines.
A faculty training on latrine use and sanitation will be held during the course of the construction of the latrines.
A second training will take place for local community members of Ruramba at the sector level. It will provide education on themes of sanitation and the importance of latrine use while assisting in behavior change.
Project Impact
23 faculty members and 6,780 community members will benefit from the project.
Peace Corps Volunteer Directing Project
Camille Simpson
Comments
The new pit latrines will provide a permanent location for the faculty members, currently without latrines, and create a public latrine for local community members and visitors to use.
The project provides for the sanitation needs of the school and the community, and directly adds to the dignity and well-being of the faculty.
Dollar Amount of Project
$500.00
Donations Collected to Date
$500.00
Dollar Amount Needed
$0.00 – This project has been fully funded through the generosity of The Soneva SLOW LIFE Trust as a part of their Clean Water Projects initiative.
We encourage others to continue to donate using the Donate button below, and we will notify Peace Corps Volunteer Camille Simpson of your donation. Additional funds will be used to fund the next project by Camille and/or those other PCVs in the country of service.
This project has been finished. To read about the conclusion of the project, CLICK HERE.