Rubona Health Center Water Project – Part 3 – Dormitory Wards – Rwanda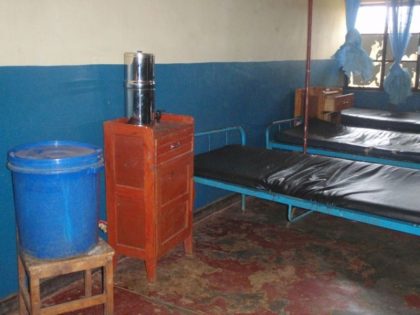 Location
Rubona, Rwamagana District, Eastern Province, Rwanda
Community Description
Rubona is a rural community in Rwamagana District in the Eastern Province of Rwanda, with a health center that serves a population of 24,620 people.
Rubona Health Center services are comprehensive and include general consultation, maternity, voluntary counseling and testing for HIV, vaccinations, and laboratory testing. The population of Rubona encounters high rates of traumatic injuries, malaria, and respiratory illnesses including pneumonia.
Residents walk as many as 25 kilometers to reach the health center for treatment. The clinic treats an average of 2,087 new cases of illness each month.
As a result of previous Appropriate Projects funding, Rubona Health Center enjoys running water in maternity, laboratory, consultation, wound care, and maternity dormitory services.
The completed projects are:
Rubona Health Center Water Project – Rwanda
Rubona Health Center Water Project – Part 2 – Rwanda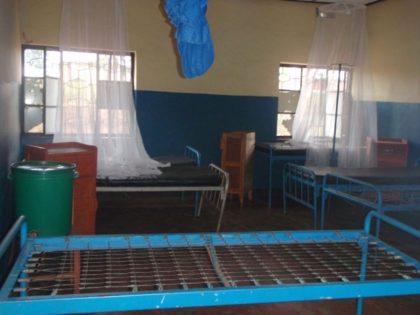 In addition to the introduction of water, on October 15, Global Handwashing Day, the community participated in hand washing demonstrations and received information on curbing the spread of illnesses. These demonstrations have increased the knowledge base of the Rubona community about adequate hygiene. While many face water supply problems in their houses, the health center's running water provides a forum for keeping this practice current.
The male and female dormitory wards of the health center remain without running water. Because these beds are used frequently, with high turnover, it is imperative to have easy access to water both in order for staff to maintain sanitary conditions and for patients to aid in preventing health center-borne transmission of illnesses.
Project Description
This project is to extend the water supply to, and to install sinks in, the male and female dormitory wards of the health center.
Project funds will be used to purchase the siinks, pipe, and fittings.
The work will be done by trained local craftsmen.
Project Impact
24,620 people will benefit from this project.
Peace Corps Volunteer Directing Project
Emmett V. Reeb III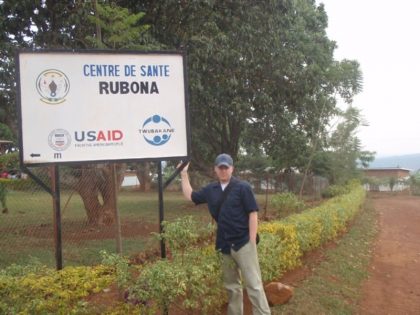 Comments
This project completes the process of providing running water in all of the services of the health center. It is a good demonstration of the Appropriate Projects model, in which small projects are completed successively in order to fulfill a larger plan.
The effect of this series of projects is massive, in terms of meeting the health needs of a large population.
Dollar Amount of Project
$500.00
Donations Collected to Date
$500.00
Dollar Amount Needed
$0.00 – This project has now been fully funded through the generosity of The Soneva SLOW LIFE Trust as a part of their Clean Water Projects initiative.
We encourage others to continue to donate using the Donate button below, and we will notify Emmett of your donation. Additional funds will be used to fund the next project by the PCV and/or other projects in the country of service.
This project has been finished. To read about the conclusion of the project, CLICK HERE.