Rubona Health Center Water Project – Part 2 – Rwanda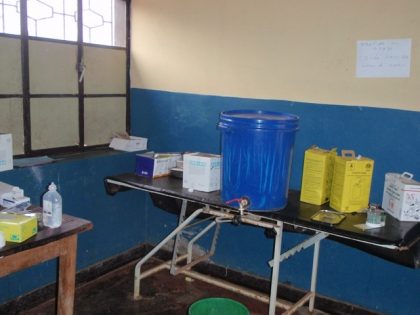 Location
Rubona, Rwamagana District, Eastern Province, Rwanda
Community Description
Rubona is a rural community in Rwamagana District in the Eastern Province of Rwanda, with a health center that serves a population of 24,620 people.
Health center services are comprehensive and include general consultation, maternity, voluntary counseling and testing for HIV, vaccinations, and laboratory testing.
The population of Rubona encounters high rates of traumatic injuries, malaria, and respiratory illnesses, including pneumonia, and a higher-than-national-average HIV infection rate.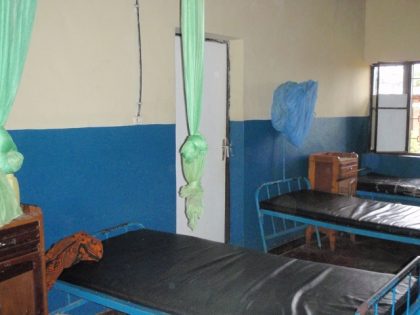 Residents walk as many as 25 kilometers to reach the health center for treatment. The clinic treats an average of 3,000 new cases of illness each month.
As a result of the previously completed Rubona Health Center Water Project – Rwanda directed by Peace Corps Volunteer Jennifer Boyd, Rubona Health Center enjoys running water in maternity, laboratory, and consultation services. In other services, the staff relies on buckets of water, scooping from these barrels to wash hands, facilities, patients, and medical equipment.
Project Description
Part 2 at Rubona Health Center will complete running water in desired services by providing piping to run the existing water into wound care and dormitories housing infants and new mothers.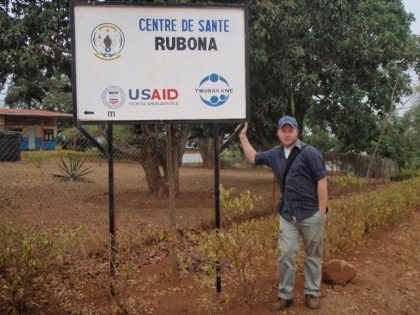 Piping will be extended from the newly completed basin in the delivery room in order to give all patients access to adequate sanitation and hygiene. It is particularly important to bring running water into wound care, as preventing infection and promoting swift healing are key.
Project funds will be used to purchase piping, sinks, and other materials.
Project Impact
The 24,620 people in the service area will benefit from this project.
Peace Corps Volunteer Directing Project
Emmett V. Reeb III
Comments
This phase brings water to the unserved parts of the health center, and is integral to curbing the spread of disease and improving health in the region.
This project demonstrates the desired sustainability and continuity of development by building on successes.
Dollar Amount of Project
$500.00
Donations Collected to Date
$500.00
Dollar Amount Needed
$0.00 – This project has now been fully funded, through the generosity of The Soneva SLOW LIFE Trust as a part of their Clean Water Projects initiative.
We encourage others to continue to donate using the Donate button below, and we will notify Peace Corps Volunteer Emmett V. Reeb III of your donation. Additional funds will be used to fund the next project by Emmett and/or those of his counterpart PCVs in Rwanda.
This project has been finished. To read about the conclusion of the project, CLICK HERE.