Rehoboth Children's Home Rainwater Catchment Project – Philippines
Location
Santa Maria, Camiling, Luzon, Philippines
Community Description
Santa Maria, Camiling, is a small rural farming community in the central Luzon region of the Philippines.
Rehoboth Children's Home, Inc. (RCHI) is a nonprofit, non-government organization that currently cares for 49 male and female youth between the ages of 8-20 who have been orphaned, abandoned, or neglected by their families.
Residential homes like Rehoboth are very common in the Philippines. RCHI struggles to meet challenges that many young people face growing up in the community. Rehoboth arranges for each resident to attend school through college. The staff also implements additional learning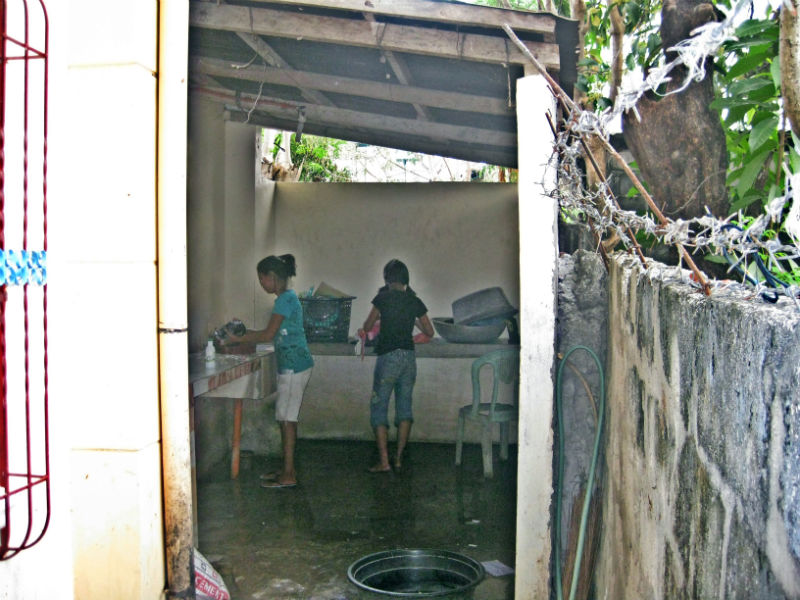 through life skills activities, literacy programs, and livelihood projects to prepare the resident for independent living.
Rehoboth strives to demonstrate the many ways youth can protect the environment through participation in an organic learning farm, tree-planting community projects, and other activities at the home.
At the time of construction, the female residential facility of Rehoboth was catering to fewer female residents, and ample washing areas were installed. Over the years, the number of females residing at the home has increased. Meanwhile, the use of the facilities for school and community activities has impacted on the access of the residents to a convenient place to wash clothes, wash dishes, and take showers.
Project Description
This project will provide additional water sources, to be used for washing, bathing, cleaning, and irrigating plants, for the growing number of female residents and staff of Rehoboth.
Three rainwater catchment systems will be built in an outdoor corridor location which is ideal for collecting and utilizing natural rainfall during the long rainy season.
In addition, two faucets, a washing table and sink, and electric lighting will be installed.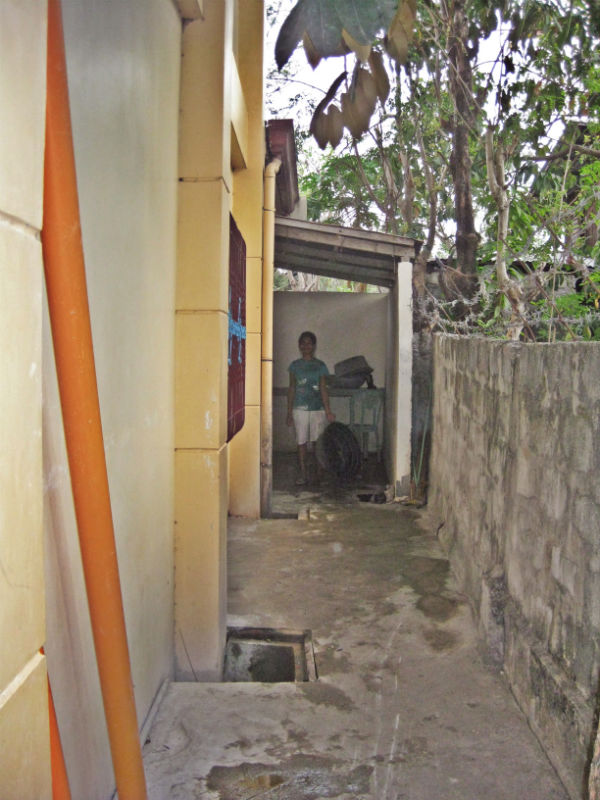 Project funds will be used to purchase materials, and to hire a local contractor to do the plumbing and other skilled work.
Project Impact
This project will directly benefit the 41 members of Rehoboth's facility for females, including staff and residents. The new area will also be used by the many visitors who attend seminars, workshops, meetings and celebrations hosted by Rehoboth.
Peace Corps Volunteer Directing Project
Leah Ferrebee
Comments
Leah previously successfully completed the Rehoboth Children's Home Water Project – Philippines.
This project will provide needed services for the residents and staff, and also serve as a model of best practices for the youth.
Dollar Amount of Project
$555.00
Donations Collected to Date
$555.00 + additional amounts for future projects.
Dollar Amount Needed
$0.00 – This project has now been fully funded through the generosity of Vocus Inc., Manila Office, which also contributed additional amounts for future projects.
We encourage others to continue to donate using the Donate button below, and we will notify Peace Corps Volunteer Leah Ferrebee of your donation. Additional funds will be used to fund the next project by Leah and/or those of other PCVs in the country.
This project has been finished. To read about the conclusion of the project, CLICK HERE.