Refugee Aid Initiative – Worldwide
WATER CHARITY INITIATIVE TO HELP REFUGEES WORLDWIDE
​​A large percentage of Water Charity projects help refugees and internally displaced people. Our typical projects often make a huge difference for people contemplating leaving their homes. Having clean water can be a major factor in deciding not to flee your home, to begin with.
And, we have done a good number of projects that have explicit refugee components to them over the years. Click Here to see some of our projects with major refugee elements.
Now, in this time, we are seeing an unprecedented number of people risking their lives with only a thin hope of making it somewhere they imagine to be better. People are setting out on rigorous, potentially deadly journies with nothing but what they can carry, crossing deserts, risking drowning at sea, and finding themselves at the mercy of human traffickers, and there are many casualties in this humanitarian crisis. A growing number of these people are "climate refugees" who leave their homes (at least in part) due to changes in the climate making their homes unlivable.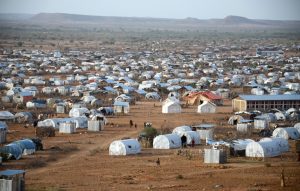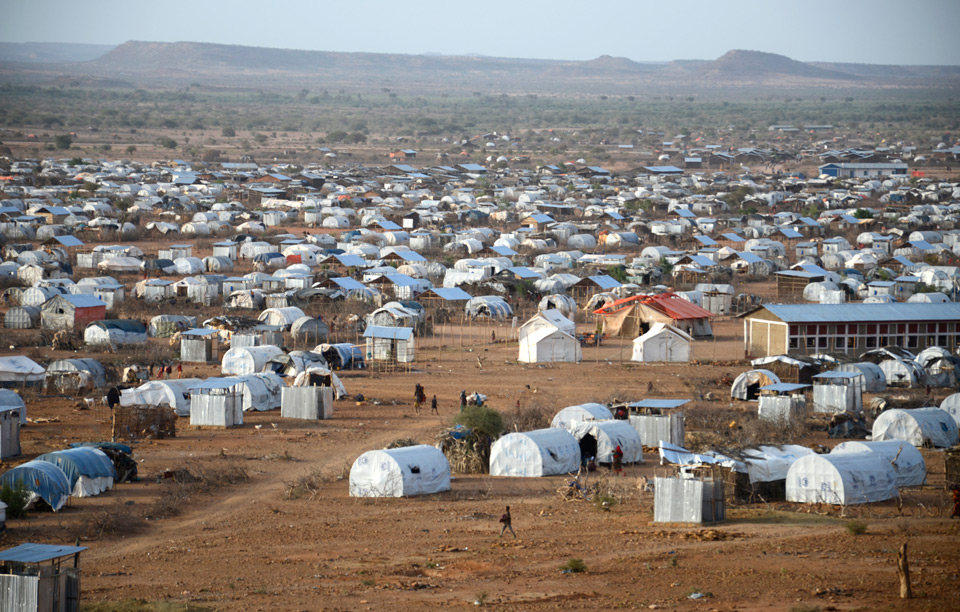 In addition to our normal work, Water Charity is attempting to provide assistance to these displaced people on a greater scale.  We are setting up projects now to deliver direct assistance at refugee camps where possible.
We all know that life in a refugee camp is no vacation. People who have already suffered trauma, atrocities, abuse, and victimization find themselves, at the end of a long and difficult exodus… in a place that is often deplorable and depressing. Furthermore, many refugees are doomed to stay in these places for interminable amounts of time, with little hope of ever getting out and restarting their interrupted lives.
What to do about this is beyond the scope of what Water Charity can deal with at this time… but we CAN commit to trying to make the conditions in these camps better.
As such, we are pleased to be expanding this initiative designed to create water, sanitation, public health, and solar lamp programs for refugee camps around the world. The inspiration for this effort was seeing the situation at the Eritrean refugee camps in the Tigray region of Ethiopia.
In case you didn't know, an amazing diaspora of Eritreans have fled the small nation in northeastern Africa… many of them unaccompanied children of 10-12 years of age. (In fact, 51% of refugees worldwide are children.)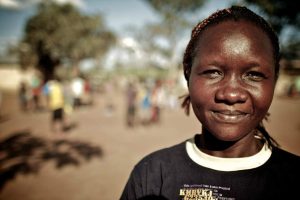 These are not problems restricted to the camps in Ethiopia, though.  Many areas of the world have tragic, sprawling encampments of people displaced for a wide variety of reasons, often in a political limbo where they can't go home, can't settle in the host country, and have little or no way to leave. Ethiopia is unable to extend much help to their displaced neighbors, as their own citizenry is dealing with droughts, famine, uprisings, and severe water crises.  While not completely forgotten, these refugees are forced to depend on whatever the UNHCR (UN Refugee Agency), and a small group of NGO's can muster to give them. They have severe shortages of many things we take for granted… including space to lay their heads, proper sanitation facilities, and lighting in their dwellings.
In addition to helping out with water filtration, water storage, hygiene facilities, and the like, we are also engaged in distributing solar lamps.  While many refugees are able to receive some education in these camps, they are unable to read or study at night if they can't afford a kerosene lamp or some other smoky, air-polluting device that brings with it long-term health issues. While seemingly not directly tied to our water & sanitation mission on the surface, having a safe, dependable light source leads to increased personal health and security. Having a solar lamp available to them makes it easier to find and use restroom facilities in the dark.
The ability to read after dark ties in with our global "Let Girls Learn" campaign as well.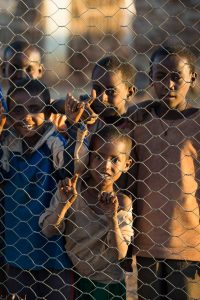 We are hoping this initiative will spawn many programs, and allow us to bring aid to camps across the globe. Sadly, there is no lack of people needing help… and the number of displaced people is reaching new records. According to the UNHCR, there were at least 65 million refugees last year… the first time we have crossed the 60 million mark on record. And if anything, this year has only been worse.
Measured against Earth's 7.5 billion population, these numbers mean that 1 in every 115 people globally is now either an asylum-seeker, internally displaced, or a refugee – a level of risk for which UNHCR knows no precedent. In all, there are more forcibly displaced people today than the populations of the United Kingdom, France or Italy.
Please support this initiative to help us start as many programs and campaigns in as many refugee camps as possible.  As they are implemented, you will be able to donate directly to each of our individual efforts.  You can expect the same level of transparency and reporting that we are famous for.  Every project we do is posted on our site in a timely manner with photos, video (where possible), updates (when needed), and conclusion reports upon completion. We bring to this endeavor our stellar track record of successful and sustainable, low-cost WASH development work.  Our field-leading efficiency, due to our unique model, will ensure that we get the most bang for our buck… and that the largest amount of people possible will be served.
It is hard enough being a refugee, without a home, stateless and overlooked… the least we can do is make sure they have clean water to drink, a safe place to defecate, and the ability to wash. And if, due to our relations with the manufacturer of the wonderful d.light, we can provide a little bit of extra light along the way, so much the better.
For more insight into this issue, consider watching our friend and filmmaker Chris Cotter's "The Eritrean Exodus: Refugee" after watching the trailer below. It is a great film and is available on iTunes and other such services.