Redlight Pasture Restroom Project – Jamaica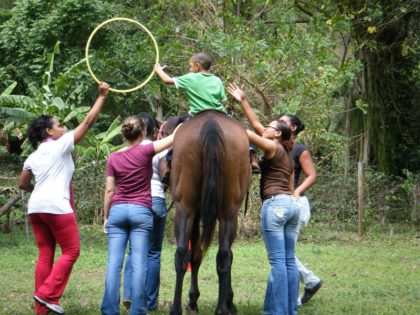 Location
Redlight, Jamaica
Community Description
Redlight is located about 20 km from, and 3,000 vertical feet above, the capital of Kingston. Residents travel to Kingston for medical facilities, banks and markets.
Redlight largely makes its income through farming, coffee production and tourism that utilizes its unique location nestled in the scenic Blue Mountains. Close proximity to Kingston offers access job and schooling opportunities.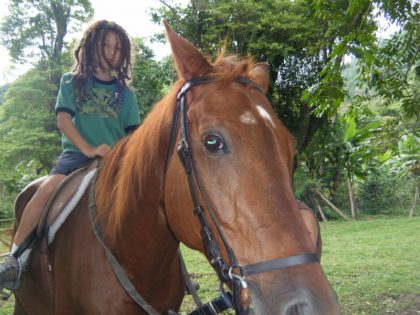 Redlight is one of three adjoining communities, which include Middleton to the north and Irish Town to the south, with a population of about 3,000.
The communities have long expressed a desire for community improvement. A spirit of volunteerism is ingrained in the community members, as exemplified by the many collaborative groups striving to further social and educational development. These include a farmers group, learning centre, sports clubs and a senior citizens dance troupe.
Ena's Haven is a not for profit community providing services at a 10 acre pasture located 2 kilometers from the main road running through the three adjoining communities.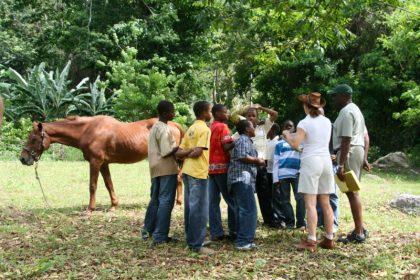 Ena's Haven provides Hippotherapy and Equine Assisted Psychotherapy (EAP) to children from all over Jamaica. Hippotherapy is a technique that employs the movement of a horse to stimulate muscle and brain development in autistic children.
Ena's Haven uses EAP to promote leadership and problem solving ability development in at-risk youths. These youngsters are able to work with the horses in these therapy sessions in a remote setting
Public facilities are not available to the children or parents that attend the sessions, and many times sessions are interrupted to allow for restroom needs.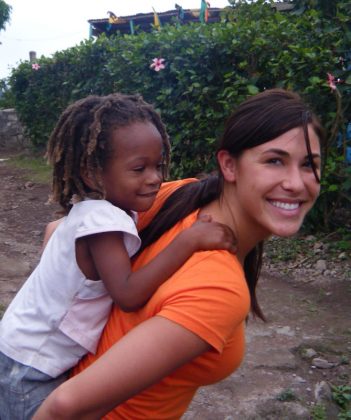 Project Description
This project will provide public restroom facilities at Ena's Haven.
Two separate restrooms will be constructed, one for males and one for females, built to accomodate special needs children. They will be soak pit latrines, constructed of block to withstand the harsh hurricane weather Jamaica endures.
Project Impact
This project will benefit 100 at-risk youths, 30 children (including autistic children and those with muscular/motor function disabilities), 50 parents, and 20 staff (including physical therapists and psychotherapists).
Peace Corps Volunteer Directing Project
Emily Van Mourick
Comments
This is a needed project for an under-served segment of the population that receives substantial benefit from the services provided by this facility.
Dollar Amount of Project
$500.00
Donations Collected to Date
$500.00
Dollar Amount Needed
$0.00 – This project has been fully funded through the generosity of James Berg, of Scottsdale, AZ, USA, with the following dedication:
This donation is made in the name of the Martin Guy Family: Martin, Norine, Harland, Edy, Loren and Aja.

We encourage others to continue to donate using the Donate button below, and we will notify Emily of your donation. Additional funds will be used to fund the next project by Emily and/or those of other PCVs in Jamaica.


This project has been finished. To read about the conclusion of the project, CLICK HERE.