Ratuș Water Project – Moldova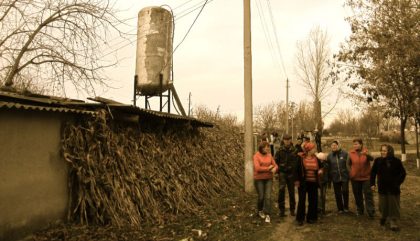 Location
Ratuș, Telenești District, Republic of Moldova
Community Description
Ratuș is a small village in the rayon of Telenești. It is situated 8 km from the district center, and is conveniently located off the main highway connecting Moldova's two largest cities, Chișinău and Balți.
Ratuș is a small community of 1,015 residents- the majority of whom are directly involved in agriculture for their livelihoods. The village has a kindergarten and primary school with 320 kids, a flour mill, a bakery, five small convenience stores, and a health clinic.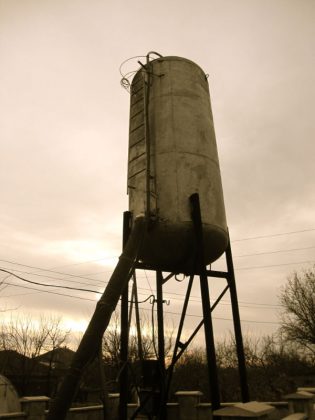 Five years ago, a well and water storage tank were constructed that gave 25 households access to sanitary water. The residents rely on this source of water for clean drinking water, preparing food, and hygiene facilities. A small rural health clinic is also served.
The well's pump is still fully operational, but over the years the pipe connecting the storage tank to the groundwater source has corroded and is in dismal condition. There are serious leaks in the pipeline and particles of rust and debris are contaminating the water supply. The well is in need of a new pipeline with protected outer sealing to help combat the harsh outdoor weather conditions that have caused the current pipe to deteriorate.
Project Description
This project is to replace the pipe connecting the water storage tank to the groundwater and pump.
The old pipe will be removed and a new one will be placed and fixed to the pump currently in operation. The part of the pipe that is exposed to outdoor conditions will be outfitted with a protective layer to secure the longevity of the pipeline.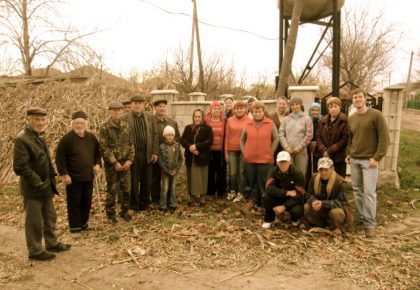 The project will be implemented under the direction of Agrocons-Inform Telenesti (ACSA).
Project funds will be used to purchase and transport the pipe and other materials. In addition, they will pay for the 3 days of skilled labor required for the project.
Project Impact
75 residents who use the water from the tank will benefit from the project. In addition, the health clinic, which treats about 800 patients from the community and surrounding villages each year, will also directly benefit from the project.
Peace Corps Volunteer Directing Project
Neal Collins
Comments
This is a simple project that can quickly restore clean water to a community living under dire conditions.
Dollar Amount of Project
$500.00
Donations Collected to Date
$500.00
Dollar Amount Needed
$0.00 – The Soneva SLOW LIFE Trust as a part of their Clean Water Projects initiative.
We encourage others to continue to donate using the Donate button below, and we will notify Neal of your donation. Additional funds will be used to fund the next project by the PCV and/or other projects in the country of service.
***
This project has been finished. To read about the conclusion of the project, CLICK HERE.