Puerto Plata Filter Project – Dominican Republic
Location
Rural area of Province of Puerto Plata, Dominican Republic
Community Description
The majority of households have one income supporting a family of 4-7 people. The source of water is currently from wells because city water systems are not developed or are very poorly maintained.
The families to be benefited are largely of Haitian origin, who have been overlooked by other aid programs in the area. They suffer from parasites, amoebas, diarrhea, and other waterborne illnesses.
Project Description
This project is to purchase and distribute 50 water filters, and train the families in their use and maintenance. The filters are of a type widely used in nearby communities, which have been medically proven to greatly reduce the incidence of disease.
Members of the community will be trained in the technology, transport the filters to remote areas, and train others. Beneficiaries will pay a portion of the costs, according to their abilities to do so.
A follow-up project will aim at teaching community members to produce the filters, thereby reducing the expense for future projects, and creating a source of work for the people.
Project Impact
Approximately 150 people will be directly affected by this project.
Peace Corps Volunteer Directing Project
Asahi Wada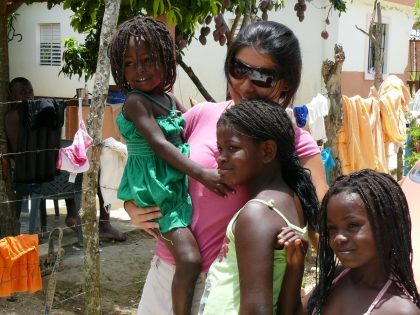 Comments
This project provides immediate help to those suffering from life-threatening illnesses. It is the appropriate technology to remedy a pressing need. It impacts a part of the population with no financial means to address the problem without assistance.
Dollar Amount of Project
$500.00
Donations Collected to Date
$500.00
Dollar Amount Needed
$0.00 – This project has now been fully funded through the generosity of Hack & Slash, with the help of friends and family of Peace Corps Volunteer Asahi Wada, who have designated Water Charity as beneficiaries of this year's Hack and Slash Christmas Special in Color held in Baltimore, MD.
The project is dedicated in honor of John and Kelly Davis.
We encourage others to continue to donate using the Donate button below, and we will notify the PCV of your donation. Additional funds will be used to fund future projects in the country of service.
This project has been completed. Click HERE to see the final report.