Public School No. 1 Water Project – Georgia
Location
Lanchkhuti, Guria, Georgia
Community Description
Lanchkhuti is located in a western region of Georgia on the main East-West highway that runs from the capital city of Tbilisi to the port city of Batumi, and then continues on to Turkey. The town has four schools and has a population of about 7,000 people.
Public School No. 1 has approximately 70 teachers and 700 students from grades 1st-12th. Currently, the school only has running water in one room and outside in the school yard at one tap.
The bathrooms are located outside in the school yard, where no water is available. There are six toilets for children and two for teachers.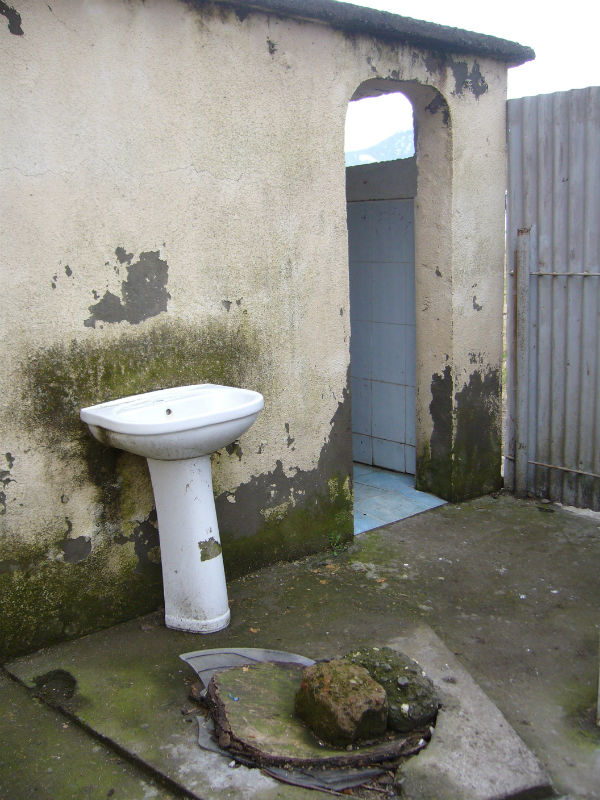 The bathrooms are located in an area of the school yard that is susceptible to flooding when it rains. The area becomes swampy with rainwater, mud, and waste.
Project Description
This project will bring water to the bathroom facilities at Public School No. 1. Storage capacity will also be created, and the effects of the flooding conditions alleviated.
A large holding tank will be placed on top of the bathrooms, and the piping will be installed. Eight small water tanks will be installed to allow each Turkish toilet to be flushed. A tap will be purchased for the existing sink so that people will be able to wash their hands.
Concrete will be added to the foundation around the bathrooms so that children and teachers will be able to comfortably walk to the bathrooms during flooding conditions.
Project funds will be used to purchase the fixtures and materials.
A local plumber will be hired for to provide the skilled labor, and the project will be completed with the help of several teachers who have volunteered.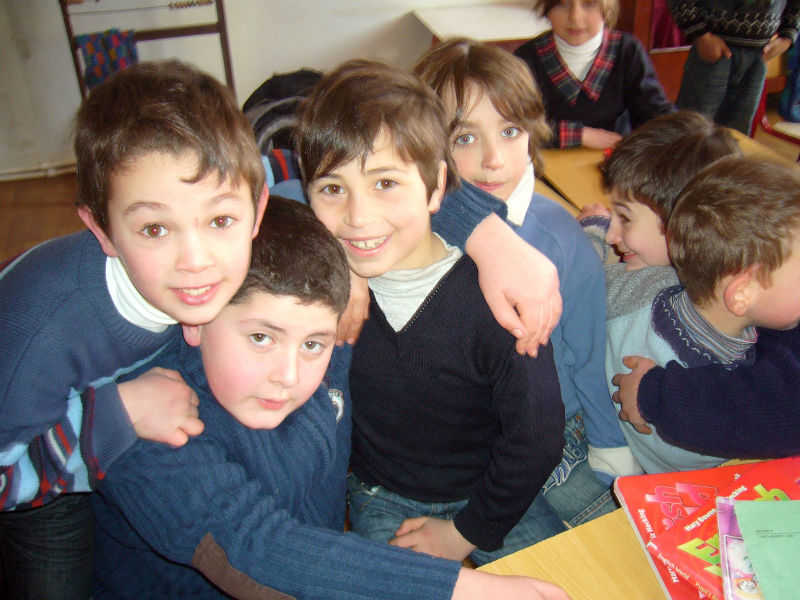 Project Impact
770 people will benefit from the project.
Peace Corps Volunteer Directing Project
Denise Galbraith
Comments
This project will ensure a reliable source of water for the bathrooms, to be used for flushing, handwashing, and maintenance. It will have a significant impact on the hygiene and health of the students and staff.
Dollar Amount of Project
$555.00
Donations Collected to Date
$555.00
Dollar Amount Needed
$0.00 – This project has now been fully funded through the generosity of The Soneva SLOW LIFE Trust as a part of their Clean Water Projects initiative, with help from Denise's friends and family.
We encourage others to continue to donate using the Donate button below, and we will notify Denise of your donation. Additional funds will be used to fund the next project by Denise and/or those of other PCVs in the country of service.

This project has been finished. To read about the conclusion of the project, CLICK HERE.