Prey Veng Teacher Training Center Water Project – Cambodia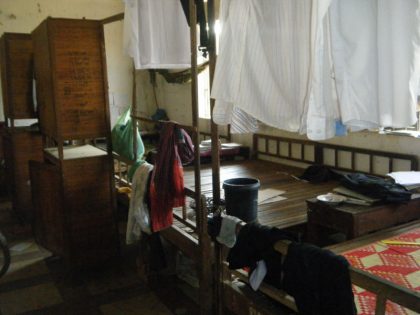 Location
Prey Veng, Cambodia
Community Description
Prey Veng is the most densely populated province in Cambodia. It is located to the East of the country's capital, Phnom Penh, and despite its name, "long forest", mainly consists of rice fields and wide-open flat terrain.
Most of Prey Veng's residents are farmers and subsistence rice farmers. Prey Veng's provincial town, under the same name, is isolated and quiet but is also a hub of learning opportunities with several primary and high schools, two small universities, and two teacher training centers for primary and lower secondary teachers.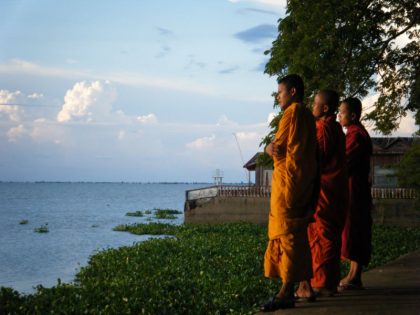 Many young people from the surrounding districts come to Prey Veng town to receive a better education than their districts are able to offer.
The Prey Veng Regional Teacher Training Center (RTTC) is a school for future lower secondary school teachers who must train in an assigned subject such as Khmer language, mathematics, the sciences and English, as well as pedagogy.
There are six RTTCs in Cambodia but the Prey Veng RTTC is the most underdeveloped. It provides training for about 400 students every year from two provinces, Prey Veng and Svay Rieng.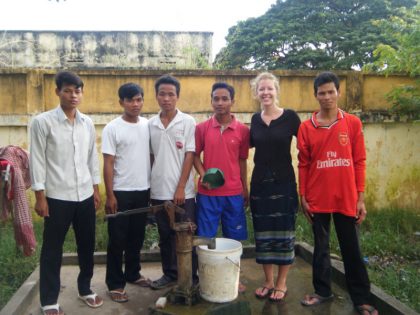 The training center consists of six small single-story buildings with four classrooms each for instruction, a similar style building for offices for teaching and administrative staff, a large hall for school meetings, a small building that serves as the library, a large soccer field, and two single-story buildings on opposite sides of the school with four rooms each which serve as the girls and boys dormitories.
Students are allowed to stay in the dormitories without paying rent or utilities but must first be selected. Many male trainees want to live in the dormitories but because of the dormitories' limited capacity, few are chosen while the rest are forced to find housing in the community.
The boy's dormitories at the Prey Veng RTTC consist of four rooms with 12 beds each for a total of 60 male trainees. The trainees have limited access to electricity for lights while they study at night, and one pump well.
The pump well supplies unfiltered water for male trainees to drink, cook, shower, wash dishes, water vegetables, and wash clothes but many male trainees have limited access and must wait until after midnight in order to collect water or bathe.
The number of trainees at the RTTC is increasing every year and there are plans to build a new wing of dormitories which will increase the strain on access to water, with one pump well serving around 120 male trainees.
Project Description
The RTTC will build an additional pump well with a large cement basin (3 X 4 meters) to allow easy access to water for all trainees.
In addition, a ceramic water filter will be placed in each of the 8 rooms of both the boys and girls dormitories to provide adequate drinking water.
Trainees will receive training and laminated instructions posted in each room for maintaining the filters.
Project Impact
This project will benefit 240 male trainees living in the dormitories, consisting of 120 in 2 terms during the current school year plus 120 more once the new dormitory is completed.
Peace Corps Volunteer Directing Project
Christine Kulenguski
Comments
This is a high-impact project that will provide the necessary water for male students at this important institution.
Dollar Amount of Project
$500.00
Donations Collected to Date
$500.00
Dollar Amount Needed
$0.00 – This project has now been fully funded through the generosity of John Givonetti Giving (JGG), an international charitable foundation based in the United States.
We encourage others to continue to donate using the Donate button below, and we will notify Christine of your donation. Additional funds will be used to fund the next project by her and/or those of other PCVs in Cambodia.
This project has been finished. To read about the conclusion of the project, CLICK HERE.