Conclusion of Peresecina Public Bathroom Project – Moldova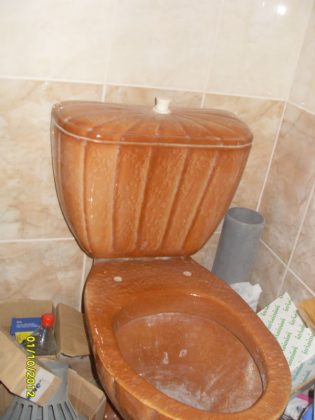 This project has been completed under the direction of Peace Corps Volunteer Emily Getty.
To read about the beginning of the project, CLICK HERE.
The project was to construct a community bathroom in a public building in Peresecina.
Emily reports:
The Public Bathroom Project in Peresecina, Moldova has been successfully completed!

Upon receiving the money, the Director of "AgroInstruire" in collaboration with the mayor solicited the help of a local carpenter and plumber to begin the renovations and construction needed to complete the project.

The project was completed over a 3-month period. The contracted workers began preparing the location for the bathroom. Supplies were bought at a reduced cost and installed.

A grand opening event was held for all of the individuals in the office building, which the mayor attended. Cold weather has now set in and the community is happy to have access to a functioning bathroom at the Sunday market and throughout the week.

Thank you to Appropriate Projects for the funding of this small project installing a fully functioning public bathroom that will ensure comfort to the community of Peresecina and the local patrons of "AgroInstruire" and the public library.
We are grateful to Emily for completing this project.