Pembera II Well Project – Malawi
Location
Pembera II Village, Nkhotakota District, Central Region, Malawi
Community Description
Pembera II is a small rural village in Malawi. The village is about 15 km from the nearest paved roads and is tucked in the foothills between Ntchisi Mountain and Lake Malawi. The villagers are all subsistence farmers and have small annual incomes based on cash crops, usually rice or cotton.
Problem Addressed
Pembera II has two unprotected wells. One dries up during the dry season and the other one floods during the rainy season. Neither is covered, and the community suffers from waterborne diseases such as cholera and diarrhea.
Project Description
This project is to build a well for Pembera II and 3 surrounding villages.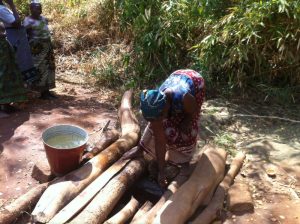 Under the direction of the Pembera Water Committee, the shallow protected well will involve digging the well, building a brick and cement wall along the edges to protect it, and then installing a Mark 5 pump on top.
The well will be located in Pembera II, at a site jointly chosen by the 4 villages that will use the water point, in conformance with advice from a local well digger, Lloyd.
Lloyd will hand dig the well with some help from the villagers, as well as do the bricklaying, concrete work, and pump installation.
The villagers have molded 2,000 bricks, collected stones and sand, and will be providing supplementary labor during the digging process. Due to location and environment, the well is expected to be about 7 meters deep.
Once the hole is dug, the walls of the hole will be lined with brick and cement mortar. The hole is then capped with a cement cover and short runoff, as well as a Mark 5 hand pump.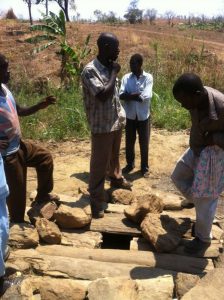 The pump will be bought in Lilongwe, and transported to the site using a vehicle from the community hospital (Alinafe).
Water Charity funds will be used to buy the pump, 6 bags of cement, and to pay the charges for the skilled labor (Lloyd).
Project Impact
About 500 people will benefit from the project, consisting of 70 households in four villages.
Peace Corps Volunteer Directing Project
Tyler Walton
Comments
This is an important and ambitious project. It will achieve widespread impact for the allocated cost.
Dollar Amount of Project
$555.00
Donations Collected to Date
$555.00
Dollar Amount Needed
$0.00 – This project has been fully funded through the generosity of the Premedical Chapter of the American Medical Student Association at the University of Florida, Gainesville, FL, USA.
We encourage others to continue to donate using the Donate button below, and we will notify Peace Corps Volunteer Tyler Walton of your donation. Additional funds will be used to fund the next project by Tyler and/or those of other PCVs in the country of service.

This project has been finished. To read about the conclusion of the project, CLICK HERE.