Pap Onditi Pump Restoration Project – Kenya
This project is made possible through the partnership of Water Charity and the National Peace Corps Association.
Location
The town of Pap Onditi, just outside Kisumu, Kisumu County, Kenya
The Kisumu area is fairly dry, like a lot of the Nyanza region. The town relies on water from a dammed stream from Lake Victoria that is not potable and is drying up.
Problem Addressed
This area is being hard hit by the current drought in most of western Kenya. Water for the people in the immediate area is taken from a filthy dam shared with animals. This dam is also slowly drying up as it is not replenished. Drinking water is either purchased or sought some distance away. The pump on the local well that had supplied water to the community became non-functional.
Project Description
The project will repair an existing Afridev Reciprocating Hand Pump.
This project is being done in concert with the local Franciscan friars. The village committee under the leadership of Fr. Jabedo has purchased the land parcel upon which the pump sits. As such, its use will be controlled and safeguarded.
For several reasons, the pump has had the pipes removed as well as the pumping mechanism. The PVC pipes were stored in a home that burned and they are gone.
In short, the project will:
replace the missing pump housing parts
install the 110 feet of PVC pipe
reinstall and replace (as needed) the pump components
secure the completed pump.
Pumps across Africa receive a lot of abuse, and generally end up with handles broken, parts needing replacement, and more. In recognition of this, nominal sums will be collected from all of the users to have enough on hand for mainenance and repairs.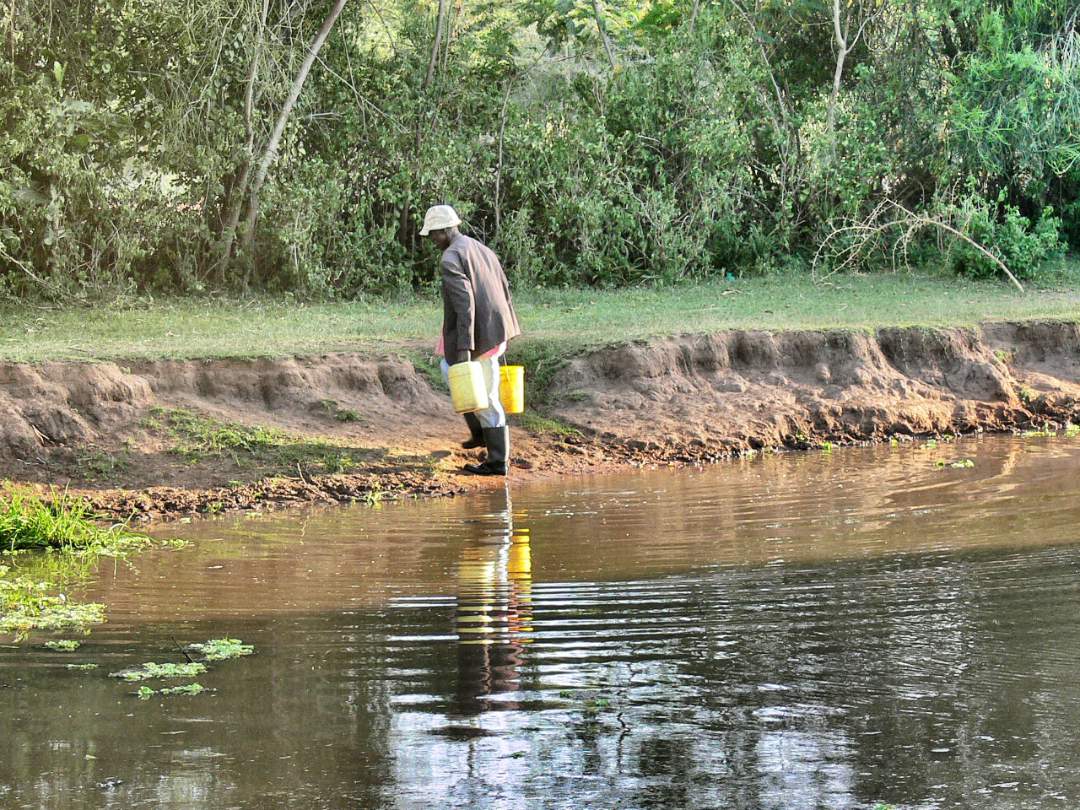 Project Impact
The number of persons served is over 250 in the area and another 50 or so within one mile.
Returned Peace Corps Volunteer Directing Project
Dave Rowson, RPCV
Monitoring and Maintenance
The local friars and the village committee will be responsible for monitoring and maintaining the pump, and performing repairs as needed.
Comments
Dave was a Peace Corps Volunteer in Kenya until 2013. He and his wife Rebecca, first as PCVs, and then as RPCVs, have done many water and sanitation projects in Kenya in partnership with Water Charity. CLICK HERE to see a collection of the work they have accomplished to date.
This project has been funded by an anonymous donor.