Pakali Ba Health Center Well Project – The Gambia

This project is made possible through the partnership of WATER CHARITY and the NATIONAL PEACE CORPS ASSOCIATION.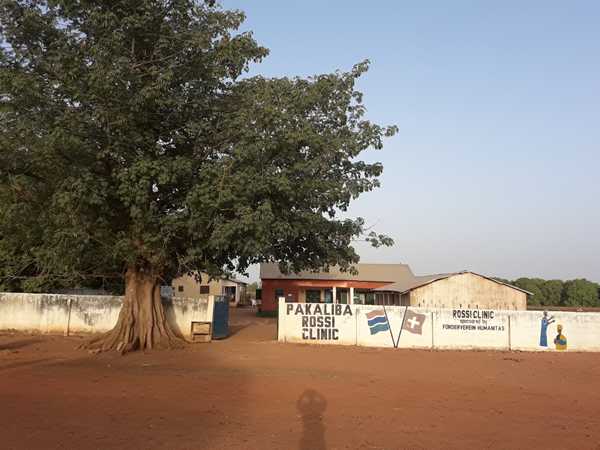 Location
Pakali Ba Village, Jarra Central Province, Central River District, The Gambia
Community Description
Pakali Ba is a rural farming community of approximately 1,300 people, remote from the populated areas of The Gambia which are nearer the Atlantic Coast.
The Minor Health Center, run by the Gambian Government, serves more than 30 villages in the surrounding area, plus up to ten villages across the Senegalese border in Casamance.
The clinic sees 800-1,000 patient visits per month, which includes its well-child and prenatal clinics. In recent years the clinic averages 90-100 births per year, but for some unknown reason, deliveries increased to 141 in 2017.
Staff includes 2 midwives, 2 nurses, 1 public health officer, 2 orderlies, a nurse attendant (assistant), a groundskeeper, a laundress, and a driver for the ambulance. Nurses are paid approximately $45 a month and generally serve far from their homes and families. The ambulance is used sparingly as it is not fuel-efficient and the government allowance for fuel is very limited.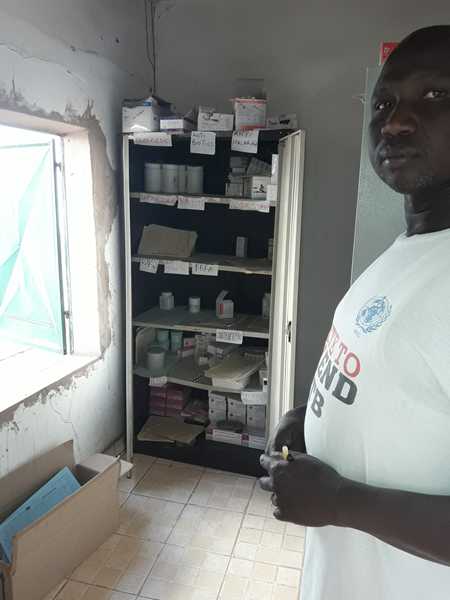 Problem Addressed
The clinic has one water standpipe supplied by the local community. However, the water supply is intermittent. There are often days in a row when there is no water supply at all. There are no hand-washing, shower or toilet facilities in the clinic buildings or staff quarters. Pakali Ba Health Center needs a full, reliable water supply.
In addition, the staff quarters are inadequate, requiring two of the staff to live somewhat precariously off-site. A two-room extension of the existing quarters has been constructed but remains unfinished since the government is not supplying the needed funds and there is no other sponsorship. The quarters need concrete flooring, timber-and-cardboard ceiling, metal windows and doors. There is an unfinished septic tank outside the rooms, which when finished would provide toilet facilities.
Project Description
This project includes a hand-dug, concrete-lined well with submersible 24-volt solar-powered water pump. Either a single 24-volt solar panel or two 150-watt, 12-volt panels wired in series will power the pump.
Storage will be a double-walled, plastic, 2,000-liter water tank on a 5-meter, concrete tower.
Plumbing will be run into the clinic buildings as well as the staff quarters to provide hand-washing, toilet and shower facilities.
The community will provide unskilled labor and local materials.
Project Impact
Pakali Ba Minor Health Center sees approximately 12,000 patient visits per year.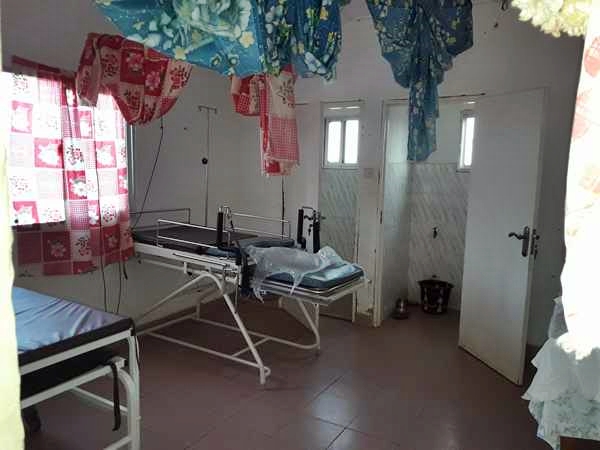 Project Administrator
Mike McConnell, Managing Trustee, GambiaRising, and Former Country Director for Peace Corps in The Gambia from 2007 through 2009. Mike previously directed several projects working with Water Charity
Monitoring and Maintenance
The team, consisting of Abubacarr Jobe, Chief Nurse, Fanta Bojang, RN, and Ebrima Marong, GambiaRising WAME program coordinator, will manage the project and also monitor the system after completion.
Let Girls Learn
The clinic sees 800-1,000 patient visits per month, which includes its well-child and prenatal clinics. In recent years the clinic averages 90-100 births per year. Healthy children (and healthy mothers) are a precondition for girls learning!
Project Funding
This project has been made possible through the generosity of an anonymous donor.
This project is part of our ongoing Western Africa Water & Sanitation Program, and donations using the Donate button below will be allocated to projects in that program.
Funds raised in excess of the project amount will be allocated to other projects in the country.