Odropi Well Project – Uganda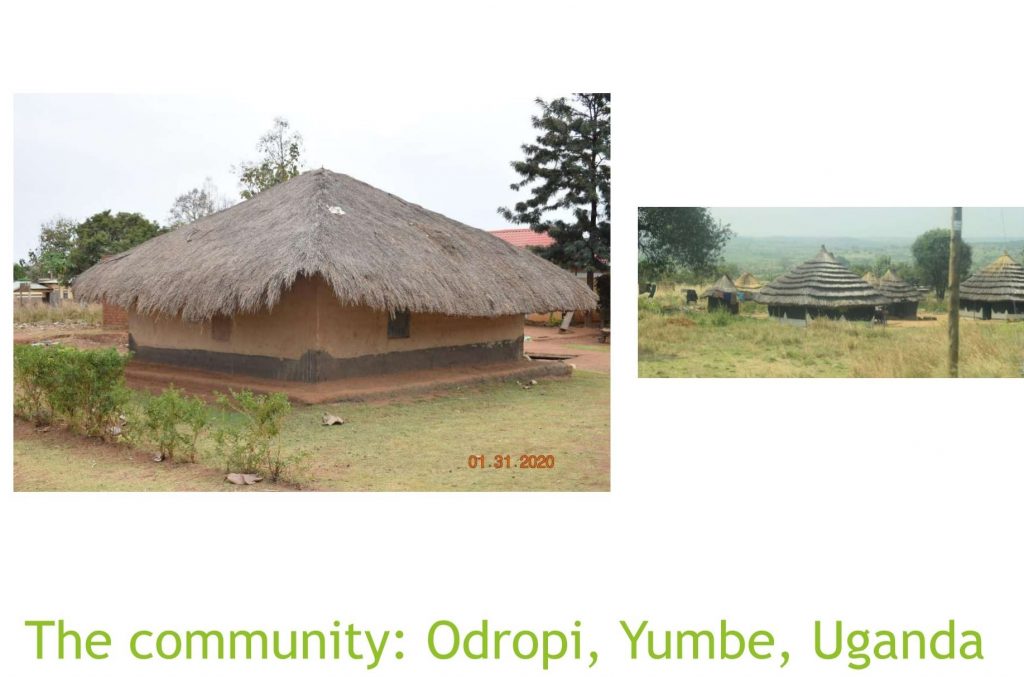 Location
Odropi, Yumbe, Uganda
This project has been completed. To read about the conclusion, scroll down below.
Community Description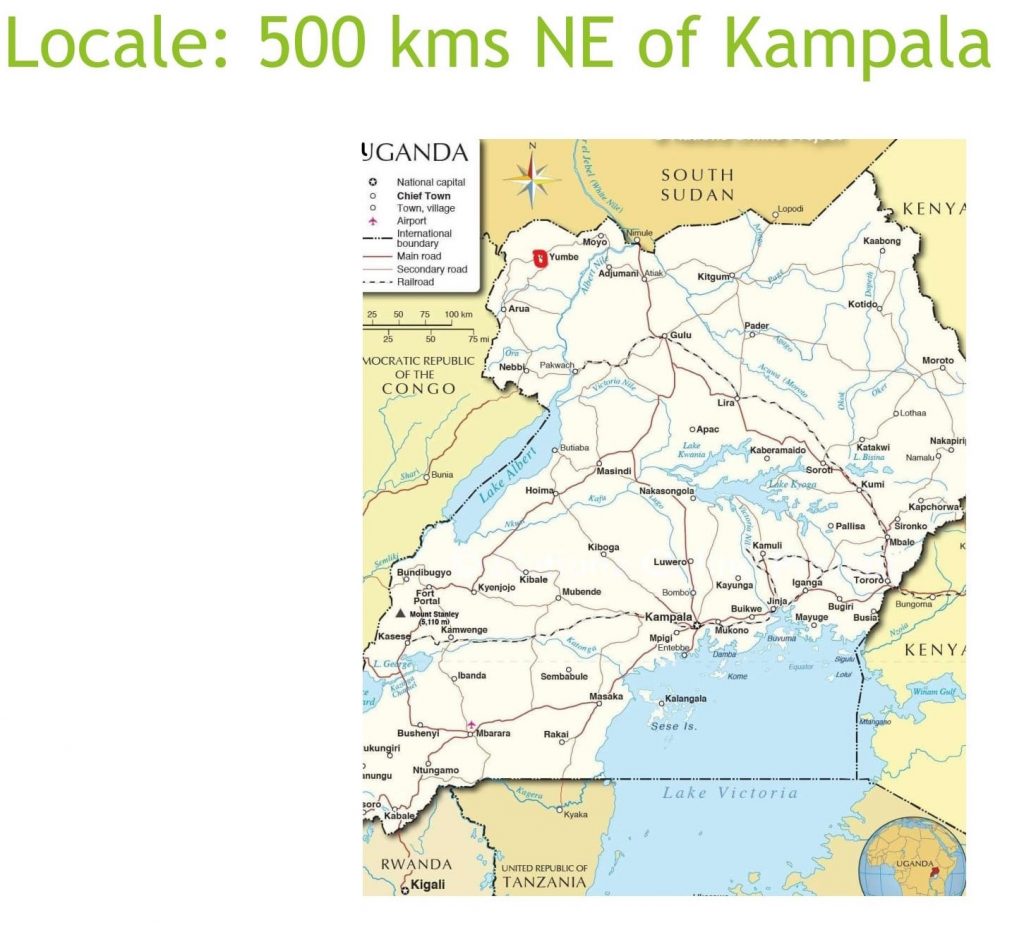 Odropi is adjacent to Yumbe, Uganda. It has 400 households, and 2000 residents, but little potable water, sanitation, or hygiene. At least two residents died of dysentery in September 2019. The community is on the border with South Sudan and 15 miles from Bidi Bidi refugee camp, a camp with 270,000 refugees. The area is deforested and suffers low production and low incomes.
Problem Addressed
Description of Problem: Contaminated water, low latrine coverage, lack of handwashing facilities, one latrine for 247 children and staff, inadequate food availability, malaria, large refugee population that results in deforestation produce a high incidence of diarrheal diseases and death, pneumonia deaths, and malarial disease and deaths. Over-population results in low food production and inadequate income. Severe protein-calorie malnutrition is frequently observed.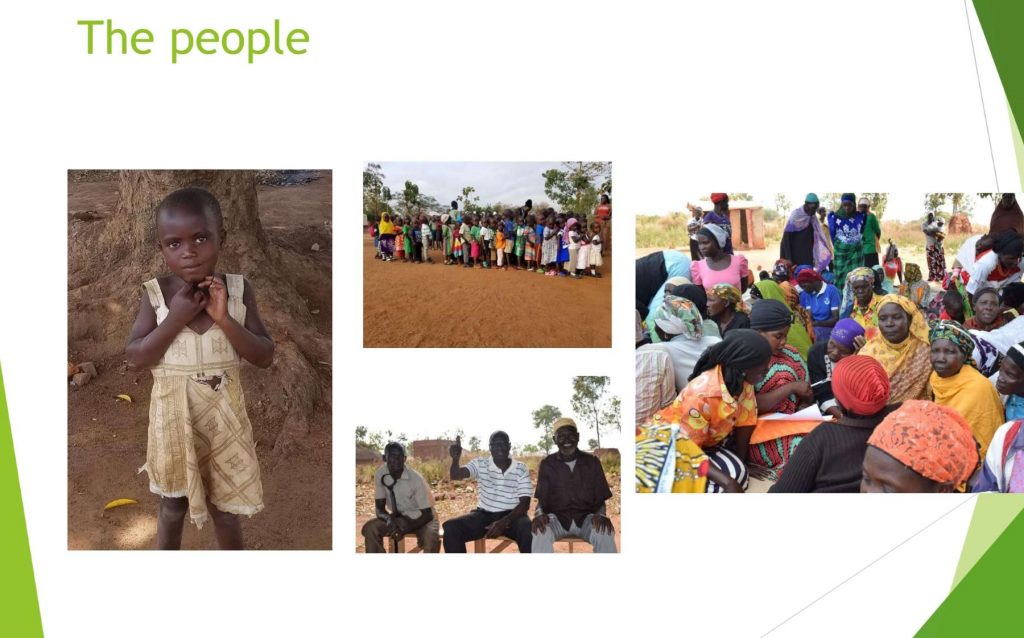 Project Description
Working with the community and collaborating agencies, installing well with a submersible pump and solar power, latrines for the school, handwashing facilities, complete latrine coverage in the community, stopping malaria, increasing coverage of fuel-efficient stoves, and increasing food production or income generation.
The problems:
64% of clinical visits malaria
30% respiratory infections
3% diarrhea
3% malnutrition
Community Organization: CCEDUC
Project Impact
2,000 people will benefit from the project
Project Administration
This project will be managed by Returned Peace Corps Volunteer Chris Roesel. The project will be implemented with CCEDUC Child Development, an organization that supports orphans and vulnerable children, vulnerable women, and marginalized communities in Yumbe district and beyond. Work will be done with the community and collaborating agencies.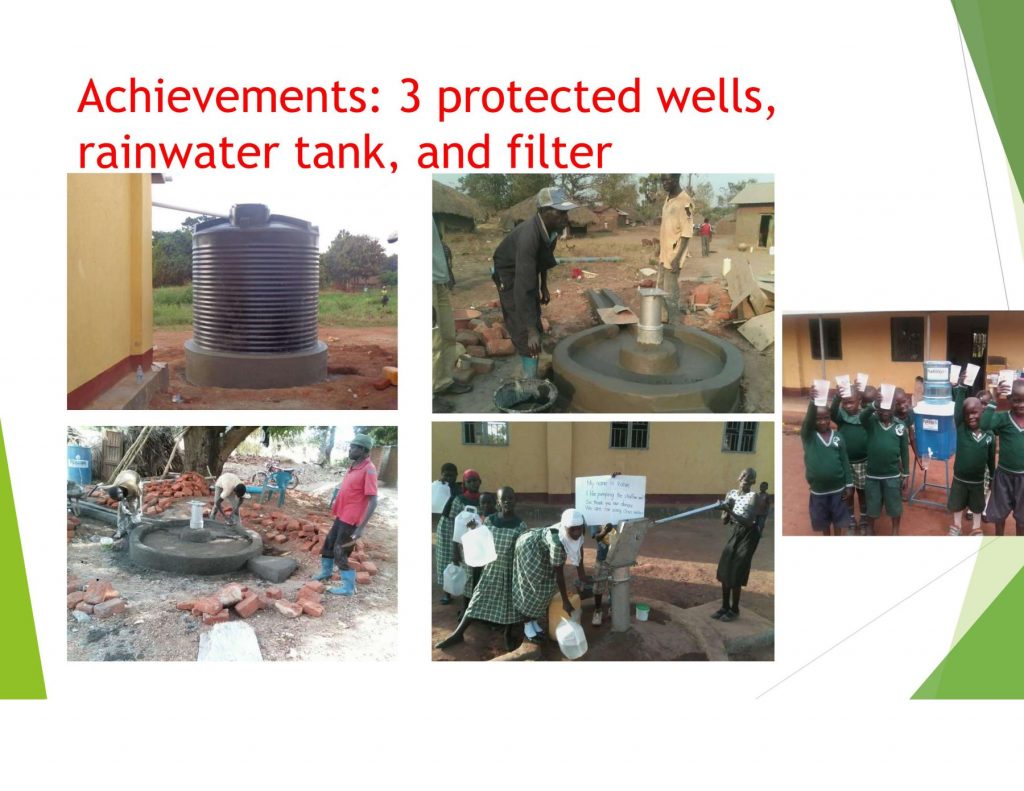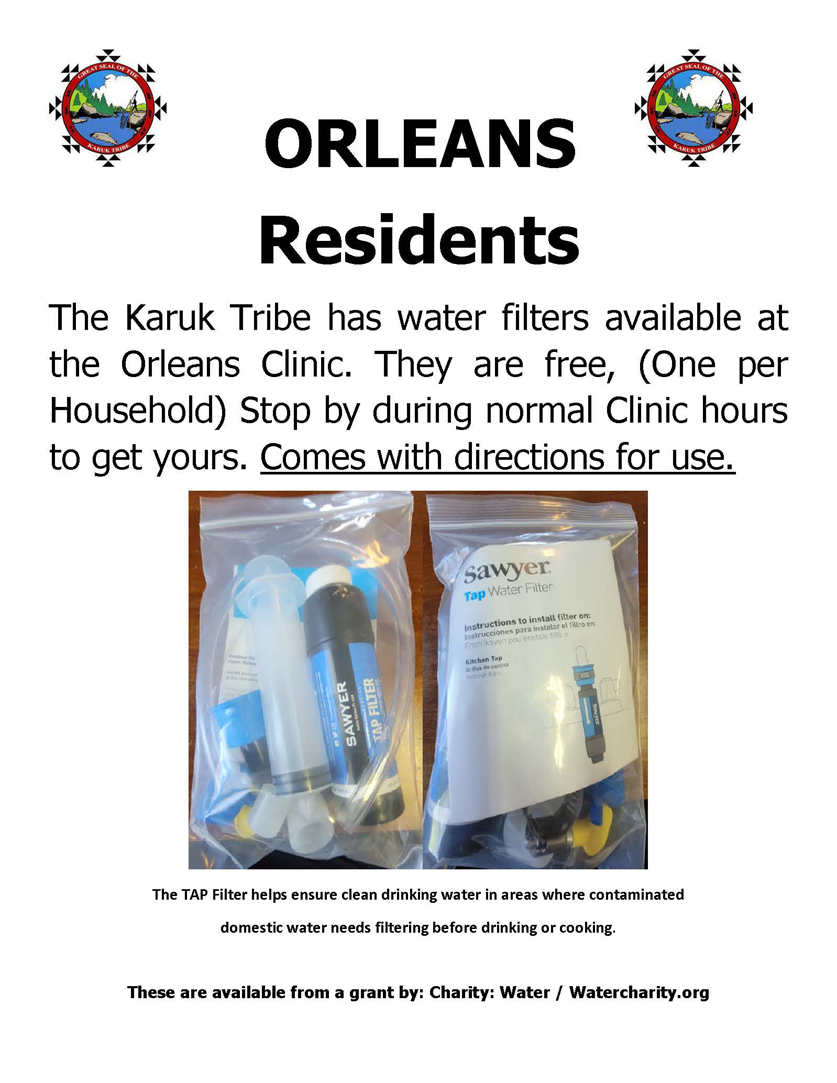 Monitoring and Maintenance
A baseline study was done. An evaluation will be conducted with a DHS survey subset questionnaire evaluation. Chris will plan for maintenance of the facilities in on-going community meetings. He will monitor the progress of the work for the month he is on-site, then follow-up with the CCEDUC director, Ajaga Buran Innocent, and his National Pediatrics Hospital collaborator, Dr. Brian Nzano. One of his collaborators is an international community involvement consultant, Dr. Charles Pendley, who will advise him on additional ways to follow up.
Project Funding
This project is being paid for through fundraising by Chris, together with the Water Charity and the National Peace Corps Association.

If you like this project, please make a general donation to Water Charity so we can continue to support great projects like this one in Uganda.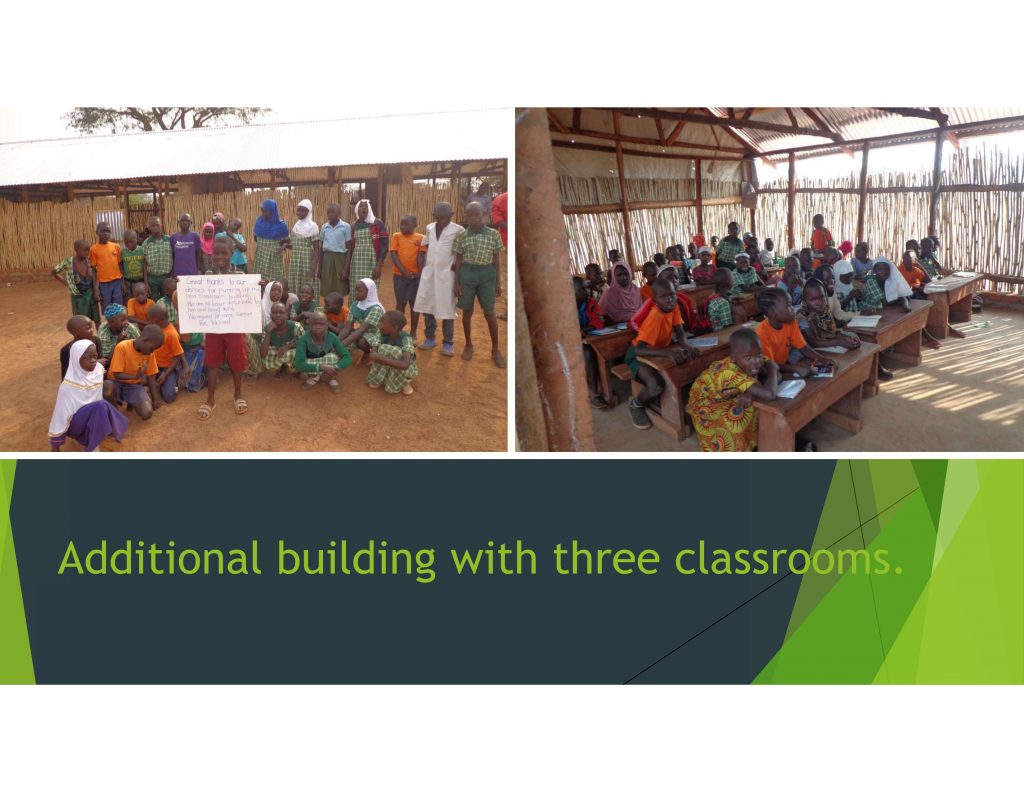 Comments
Zakia Ayiko said,
"I would like to thank our donors for rescuing thousands of lives of people in this community of Odropi Village through the construction of shallow wells and latrines. I am very happy to pump this  clean water which will help us live in healthier lives. Previously, the only source of  water  we had was from the  stream which led to the spread of waterborne diseases. Recently, we lost a woman to typhoid in this village.
Thank you so much for thinking about our vulnerable communities.
Be blessed."
Success story from Faida Bint
I wish to thank  individual donors for bringing this water source nearer to us and helping to stop water-born diseases in our community. I am very excited  to pump it. Before we used to buy water, moving about 3 to 4 kms looking for water  and at times fetching water from the open wells. 
Success story from Ajiba Adraki
Since I was born I did not use a latrine my latrine was bush. And the same for my neighbors. I am very happy that you  have put 100%  latrine coverage in this village. Thanks to our donors for rescuing our life,  my latrine is well  constructed with no  smell and a tippy tap installed.