Nongyarangka Library Bathroom Project – Thailand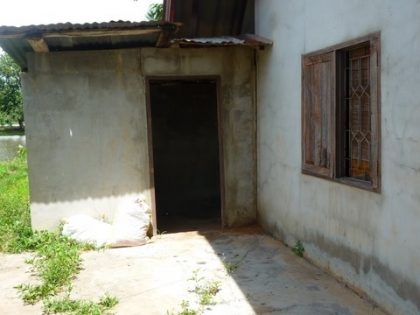 Location
Nongyarangka, Ponetong, Chaiyaphum, North-East Region, Thailand
Community Description
Ponetong is located approx 215 miles northeast of Bangkok in the province of Chaiyaphum. It sits 7 km outside the city of Chaiyaphum in the area known as Issan on the Koret Plateau.
Nongyarangka is comprised of two villages containing approx 1800 people. It is a close-knit rice-farming community, economically situated on the lower end. The people have a new awareness of the benefits of education and are becoming more active and responsive toward helping their children in that endeavor.
Project Description
This project is to build a bathroom as a part of a larger effort to renovate an unused building, provided by the local government administration, to house the new and first community library in Ponetong. The renovation work has started and books are available.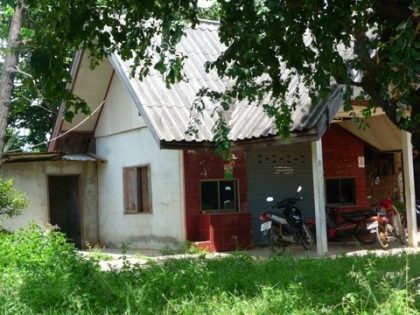 There is a latrine attached to the building that is not currently functional. It was hastily constructed but never completed. It is attached to a solid waste container. The water will be brought from the local line, which is about 30 feet away.
The bathroom will contain a western toilet and hand washing sink. The roof will be replaced and a door put on. Electrical service will be run from the main building for lighting.
All work will be done by the local carpenter/plumber.
Once complete the bathroom will be maintained by the library committee and village administration.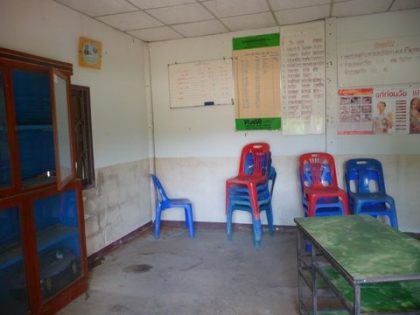 The local government administration has committed to establishing a funding source to provide for the continual operation of the library.
Project Impact
The entire community, comprised of 1800 people, will benefit from the project.
Peace Corps Volunteer Directing Project
Lynda Carlson
Comments
This project provides a needed service for a new and important public facility. A large number of people will benefit from improved sanitation and the resultant improvement in public health at a nominal cost related to the population served.
Dollar Amount of Project
$500.00
Donations Collected to Date
$500.00
Dollar Amount Needed
$0.00 – This project has now been fully funded through the generosity of The Soneva SLOW LIFE Trust as a part of their Clean Water Projects initiative, with the help of friends and family of PCV Lynda Carlson.
We encourage others to continue to donate using the Donate button below, and we will notify Lynda of your donation. Additional funds will be used to fund the next project by the PCV and/or other projects in the country of service.
This project has been finished. To read about the conclusion of the project, CLICK HERE.