Nkurenkuru Clean Water Project – Namibia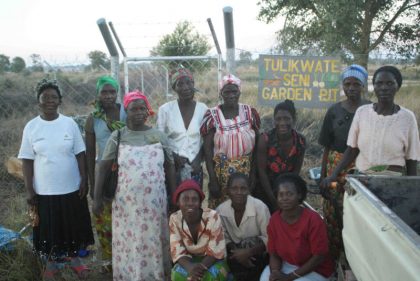 Location
Nkurenkuru, Kavango, Namibia
Community Description
Nkurenkuru is a growing but still small rural town, 140 km west of Rundu in the Kavango region, northeastern Namibia. It was recently awarded "town" status by the government, and has roughly 9,000 residents.
There are a number of government buildings, a petrol station, 3 small grocery stores and other assorted goods shops.
The community consists of poor rural families. They are subsistence farmers with as many as 5-10 children in one household, some of whom they can afford to send to school. Within each household, there are unemployed/underemployed out-of-school youth.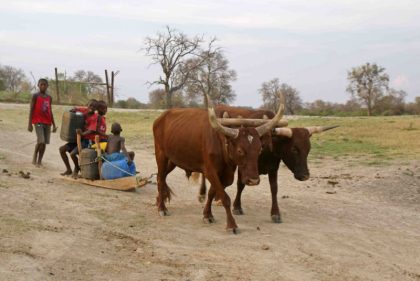 Although the national water company is present in Nkurenkuru, most families cannot afford a water hookup, or they live too far away for hookups to be available.
All of these families drink water daily from the local river. This river has cows, donkeys, and goats feeding around it and drinking from it. It is contaminated with their feces and Bilharzia (parasite), among other microscopic contaminants.
The people get diarrhea, upset stomach, and parasites throughout the year. If you ask one about sickness they will say, "Ah us we are used!"
Beyond this Namibia has a 19% HIV/AIDS infection rate, with a 22% rate in the Kavango region. This means that many people in the community have HIV/AIDS, and drinking unclean water adds to the list of possible opportunistic infections and diseases.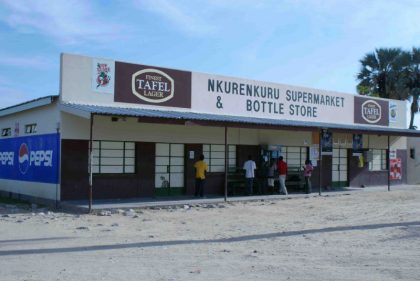 Project Description
This project is to develop a capacity in the community to produce bio-sand filters, begin to produce them on an ongoing basis, and proliferate their use.
The project will start with a public awareness campaign, conducted by the local town council and constituency council. Its purpose will be to introduce the technology and raise an understanding of the impact that the filters can have in reducing waterborne illness.
Families will be given the opportunity to participate if they agree to a set of prerequisites. In addition to building their own filters, each family will be required to supply one worker to help in the construction of all the filters. They will also have to participate in the education and training program.
Beyond this there will be a team of 2-3 workers, unpaid volunteers, who will learn how to build the mold and construct the filters. These will eventually constitute a core of trained people with the capacity to continue to build additional filters.
The project will construct 1 or 2 wooden molds and produce as many filters as possible. The goal will be to produce at least 5-10 filters to start.
Project funds will be used to purchase wood and screws for the construction of the bio-sand filter mold, wire mesh and wood for sieve construction, PVC/plastic piping for filter construction, lubricant for cement/mold barrier, plastic bowls for filter diffuser plate, and cement for filter construction.
A short survey will be conducted to investigate the number, type, and frequency of water-borne illnesses in participating families.
Project family training will be conducted with each family at their homestead after they have received their filter.
A follow-up study will be conducted with each family group after a period of months to observe the initial effectiveness of the filter in preventing water-borne illnesses.
Project Impact
This project will benefit 80-100 people within 4 months of initiation, and will continue to serve others into the future.
Peace Corps Volunteer Directing Project
Caleb Stephens
Comments
This is a demonstration project that will not only produce substantial immediate results but will also teach a vital technology and institute an important public health value in the community.
These filters will rid the water consumed by participating families of bacteria and provide the people with a better standard of living. It will have the greatest impact on those with impaired immune systems, such as people living with HIV/AIDS.
Dollar Amount of Project
$350.00
Donations Collected to Date
$350.00
Dollar Amount Needed
$0.00 – This project has now been fully funded, through the generosity of Mary Connally, of Huntington Beach, CA, USA and friends and family of Peace Corps Volunteer Caleb Stephens.
We encourage others to continue to donate using the Donate button below, and we will notify Caleb of your donation. Additional funds will be used to fund the next project by Caleb and/or those of his counterpart PCVs in Namibia.


This project has been finished. To read about the conclusion of the project, CLICK HERE.