Nhlulweni KaGogo Center Latrine Project – Swaziland
Location
Nhlulweni, Manzini Region, Swaziland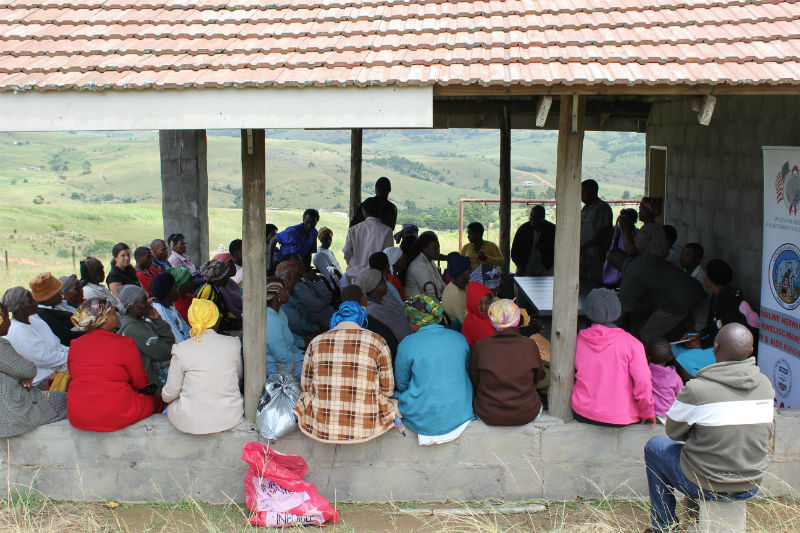 Community Description
Nhlulweni is a rural community with about 350 homesteads and approximately 3,000 people. Due to the very high unemployment in the area, the population relies on subsistence farming. Swaziland currently has the highest prevalence rate of HIV/AIDS in the world, and this community has not escaped the devastating impact of the disease.
Nhlulweni KaGogo Center serves as the community health center, and also is used as the main meeting space for the community for community events.
This facility currently has no latrine and the surrounding grounds are instead used. The center hosts a number of community meetings for different groups every week. These meetings include the town council, savings groups, NGO-hosted events, and the occasional mobile clinic. This means that hundreds of community members are using this facility weekly.
The regional mobile clinic has specified the need for a latrine at the location prior to committing to further involvement in the community.
Project Description
This project is to build a public latrine for the community center.
The community has met to discuss the need for this latrine and has decided on the space and appointed a group of members to carry out the construction of the latrine, which will have designated male and female sides.
Throughout construction, locally available materials will be used as much as possible, such as sand and rock for the concrete, and timber for the rafters.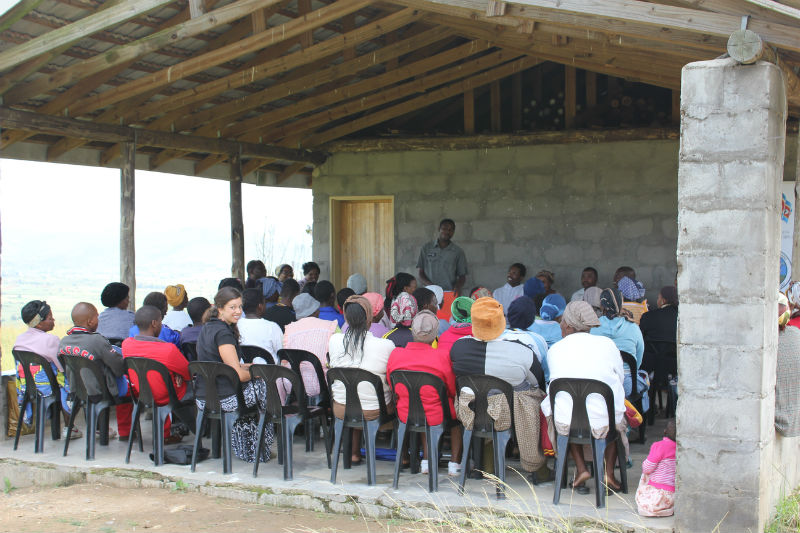 Other materials will be purchased locally, such as bags of cement, tin for the roof, and toilet seats. A ventilation pipe will be donated through a nation-wide program promoting sanitation. The items will be delivered by a community member, to be stored in a secure room at the KaGogo Center until needed for the project.
Water Charity funds will be used to pay for the materials.
Community members will provide the labor for every step, including digging the hole, building the slab, making the bricks, and the final construction. A local carpenter will be contracted to make the doors and door frames.
As the primary community center, the construction of this latrine will also be used as a demonstration to the community of proper planning, construction, and use of a latrine.
Project Impact
Approximately 200 people visit the center weekly.
Peace Corps Volunteer Directing Project
Lewis Kiker
Comments
This latrine will provide a safe and sanitary alternative for the community to use at the KaGogo Center.
Dollar Amount of Project
$555.00
Donations Collected to Date
$555.00
Dollar Amount Needed
$0.00 – This project has now been fully funded through the generosity of The Andando Foundation.
We encourage others to continue to donate using the Donate button below, and we will notify Peace Corps Volunteer Lewis Kiker of your donation. Additional funds will be used to fund the next project by Lewis and/or those of other PCVs in the country.

This project has been finished. To read about the conclusion of the project, CLICK HERE.