Ndiomdy Well Improvement Project – Senegal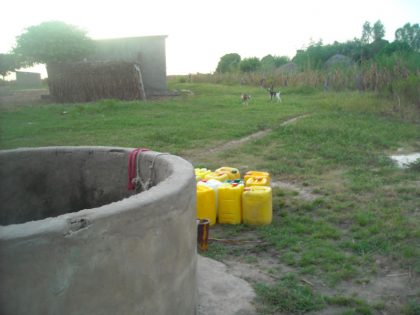 Location
Ndiomdy, department of Foundiougne, region of Fatick, Senegal
Community Description
Ndiomdy is a small village, located west of the town of Djilor, of approximately 560 people. The village is divided into three main sections – a central cluster of compounds with about 300 people, and two satellite clusters within 1 km.
The village is primarily an agricultural community which cultivates peanuts and millet for both subsistence and as the source of their yearly income.
The village has a school and a mosque, as well as two community gardens which generate food for the village and a moderate profit.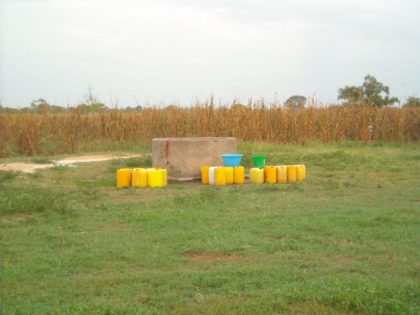 There are several wells in the community but, because of the proximity to the tidal delta and resultant high salinity, only three of them have potable water.
None of the wells are covered. This allows dust, sand, debris, and fecal material from livestock to blow into the water supply that the village depends on.
Project Description
This project is to improve the three wells that provide the drinking water for the village by constructing and installing covers for them. One well is located in the main village, and one is in each of the two satellite clusters.
Each well will be fitted with a cement cover which will span approximately 2/3 of the surface area of the well. The cement cover will be resistant to rust and rot, both common problems with iron and wood coverings during the heavy rainy season. The remaining portion will be covered with a door made of weather-treated wood planks.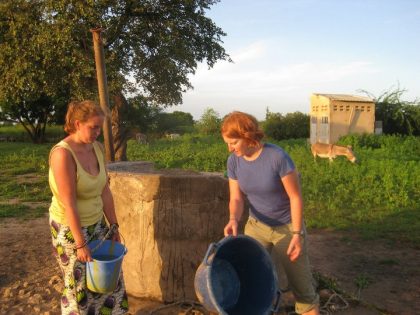 Project funds will pay for the costs of cement, rebar, gravel, sand, hinges and wood for the doors, wood glue, labor, and transportation of supplies from the nearest hardware store.
The project is being carried out under the direction of the Ndiomdy Health and Sanitation Committee.
Project Impact
The 560 residents of Ndiomdy will benefit from clean drinking water.
Peace Corps Volunteer Directing Project
Morgan Jessee
Comments
This is an essential project for this village. The covering of the wells will prevent contamination of the drinking water, thus greatly reducing the incidence of waterborne disease.
Dollar Amount of Project
$350.00
Donations Collected to Date
$350.00 + additional amounts
Dollar Amount Needed
$0.00 – This project has now been fully funded through the generosity of James Mitchell, of Palo Alto, CA, USA, with additional amounts for future projects from friends and family of Peace Corps Volunteer Morgan Jessee.
We encourage others to continue to donate using the Donate button below, and we will notify Morgan of your donation. Additional funds will be used to fund the next project by Morgan and/or those of other PCVs in Senegal.
This project has been completed.