Napeng School Water Project – Thailand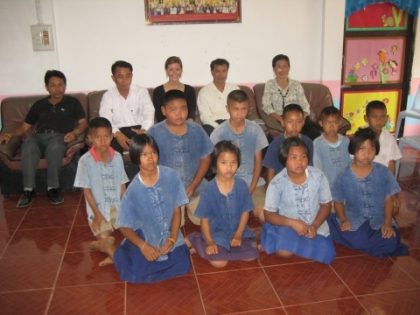 Location
Tambon Wanyai, Amphur Wanyai, Mukdahan, Thailand
Community Description
Wanyai is a farming community in Isaan (Northeast Thailand) with a population of roughly 5,000 people. It is not as developed as the rest of the country in basic water, sanitation, housing, income generation, and education. However, there are many motivated government officials at the sub-district level, and also school officials who are committed to improving the standards of living and education and helping Wanyai to become a better-established and more prosperous village.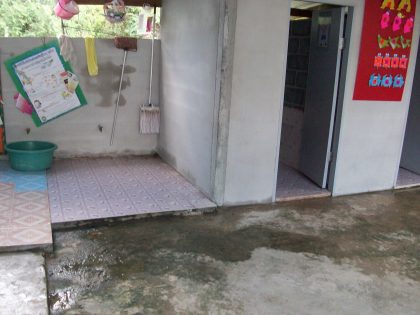 Napeng School currently serves three different communities. The principal is dedicated to improving the quality of the school and sanitation and introducing innovative learning techniques, as well as creating an interactive learning environment. This has thus far had a very positive effect on the students
The school currently must buy clean drinking water each day. Hands are washed at a covered area that has two bathrooms and spigots, but is without a drainage system. Thus the floor remains wet and slippery, with algae growing.
Project Description
This project will provide clean drinking water for daycare students. This will be accomplished by a water filtration system attached to the existing water supply. There will be 5 stages of filters: sediment, pre-carbon, carbon, ultra-filtration, post-carbon. Attached to this will be a cooling system to chill the water.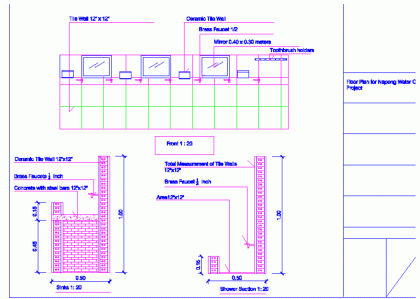 In addition, a handwashing station will be installed for the students to use to wash their hands and brush their teeth. It will be convenient, sanitary, and safe, with proper drainage.
Project Impact
This project provides for clean water and a handwashing station for 47 nursery school students, two teachers and one principal.
Peace Corps Volunteer Directing Project
Kristin Palbicke
Comments
This project provides adequate hydration for the students at a saving to the school, and creates sanitary conditions for proper hygiene. It originates from the school, satisfies an immediate need and is cost-effective.
Dollar Amount of Project
$500.00
Donations Collected to Date
$500.00
Dollar Amount Needed
$0.00 – This project has been fully funded, through the generosity of The Soneva SLOW LIFE Trust as a part of their Clean Water Projects initiative.
We encourage others to continue to donate using the Donate button below, and we will notify Peace Corps Volunteer Kristin Palbicke of your donation. Additional funds will be used to fund the next project by Kristin and/or those of her counterpart PCVs in Thailand.
This project has been finished. To read about the conclusion of the project, CLICK HERE.