Namandanje Health Center Water Project – Malawi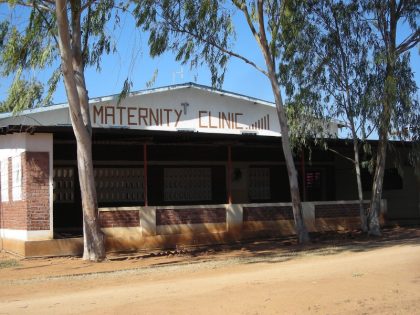 Location
Group Village Billy, Traditional Authority Liwonde,
Machinga District, Malawi
Community Description
Machinga District is located in the Southern Region of Malawi.
Namandanje Health Center (NHC) provides primary medical care to 3,756 households situated along Machinga District's Namandanje River.
NHC currently has only one water tower, which does not satisfy its current water demand. NHC's four main blocks, Outpatient, Nutrition, HIV, and Maternity, experience frequent water shortages.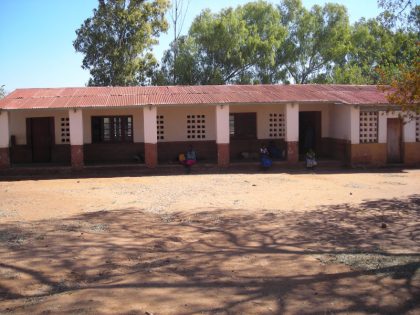 The Maternity Ward is particularly hard hit, experiencing water shortages during about a fifth of its 90 monthly live births. These shortages delay the equipment sterilization process.
Additionally, guardians staying at the ward's nearby shelter do not have running water for their own use or to attend to the needs of about 100 people per month who are quartered there. The time spent in fetching water reduces the amount of time the guardians can spend supporting expectant and new mothers.
Last year, NHC administrators bought a 5,000-liter reserve water tank. However, due to inadequate funds, they have been unable to erect the tank and connect it to the main pump.
Project Description
This project is to install the water storage tank at the health center and make it functional.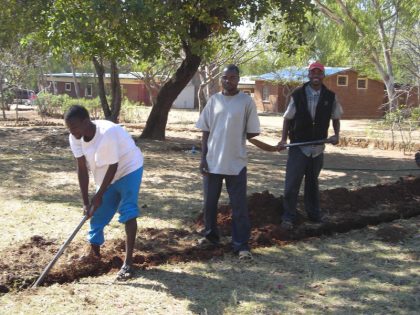 NHC's administrators and plumber have identified the parts needed to erect and connect the tank. NHC's mechanics have welded a four-meter-high metal support tower. NHC's ground laborers have dug holes to connect the main pump to the reserve water tank.
Equipment will be purchased with project funds, including five bags of Portland cement and one roll of six-centimeter diameter plastic pipe.
NHC's ground laborers will collect the requisite sand and water to mix concrete. When these materials arrive, NHC's plumber and ground laborers will erect the reserve water tower and connect it to the main pump, Maternity Ward, and Guardian Shelter.
Project Impact
Approximately 3,360 people per year will benefit from this project.
Peace Corps Volunteer Directing Project
Ben Nebo
Comments
This project will enable the delivery of water for crucial use in the health clinic. For a small monetary amount, resources already on hand will be put to use, with the immediate result of improved hygiene and reduction of disease.
Dollar Amount of Project
$500.00
Donations Collected to Date
$500.00 + additional amounts for more projects in Malawi
Dollar Amount Needed
$0.00 – This project has now been fully funded through the generosity of Burke Tran, of San Francisco, CA, USA, with the help of friends and family of Peace Corps Volunteer Ben Nebo.
We encourage others to continue to donate using the Donate button below, and we will notify Ben of your donation. Additional funds will be used to fund the next project by Ben and/or those of other PCVs in Malawi.
This project has been finished. To read about the conclusion of the project, CLICK HERE.