Munyaga Health Center Water Project – Rwanda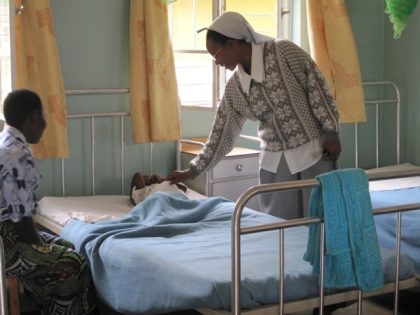 Location
Munyaga Sector, Rwamagana District, Eastern Province of Rwanda
Community Description
Munyaga Health Center is among the most rural in Rwamagana District, tucked among rolling green hills and small mud homes. As a relatively small community, with a catchment population of 15, 541 people, Munyaga is often overlooked.
There is no electricity and access to water is scant. The health center relies on solar panels, a generator, jerricans, and buckets to compensate.
Despite the challenges it faces, Munyaga Health Center is among the most proactive about HIV testing and care in the district, a testament to its hardworking staff and the extraordinary leadership of the director.
Staff at Munyaga treats an average of 2,000 patients each month, with ailments like traumatic injuries, respiratory infections, and malaria among the most prevalent. Munyaga has a higher-than-average rate of malaria occurring in expecting mothers, a serious health problem that requires rapid treatment.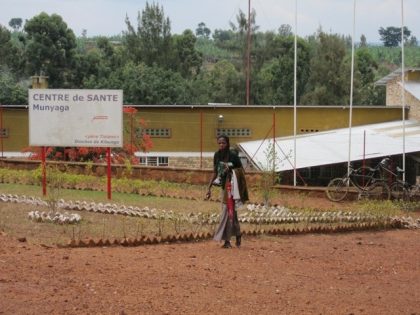 Project Description
This project is to bring running water into Munyaga's consultation, laboratory, lavatory, maternity, and dormitory areas.
Funds will be used to run pipe from the water source into the designated areas of the health center.
Project Impact
13,198 people will benefit from this project.
Peace Corps Volunteer Directing Project
Jennifer Boyd
Comments
Due to the layout of Munyaga, this project will result in water being available in almost the entire health center. This high-impact low-cost project will yield tremendous health benefits.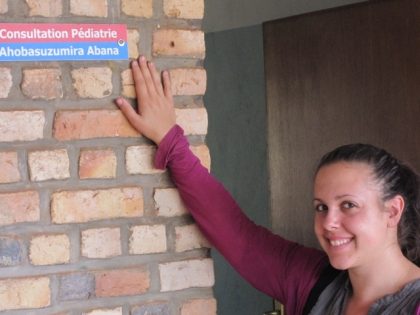 Peace Corps Volunteer Jennifer Boyd previously undertook two similar projects, the Rubona Health Center Water Project – Rwanda and the Gishali Police Health Center Water Project – Rwanda.
Dollar Amount of Project
$500.00
Donations Collected to Date
$500.00
Dollar Amount Needed
$0.00 – This project has been fully funded through the generosity of Adrian and Kim Jacobs, of Myrtle Beach, SC, USA, in memory and honor of their aunt Bessie Jacobs. The project is hereby designated the "Bessie Jacobs Project".
We encourage others to continue to donate using the Donate button below, and we will notify Peace Corps Volunteer Jennifer Boyd of your donation. Additional funds will be used to fund the next project by Jennifer and/or those other PCVs in the country of service.
This project has been concluded.