Mumana Lupando Spring Box Project – Zambia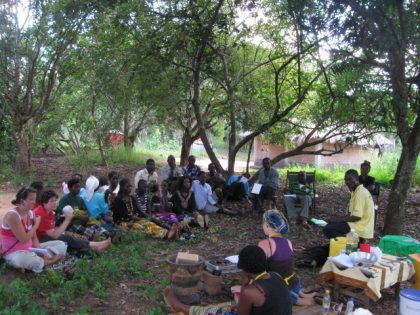 Location
Mumana Lupando, Northern Province, Zambia
Community Description
Mumana Lupando village is located in the Northern Province of Zambia, 85 kilometers west of Kasama, the provincial capital.
The Kasolo section water source in Mumana Lupando provides water for Mumana Lupando Basic School, as well as approximately 40 households. It is located roughly in the middle of the village, 1 kilometer from the main Kasama-Luwingu Road.
Mumana Lupando is a rural village with approximately 3,000 residents. There are two boreholes (pump wells) in the village, although neither has been functioning for four years. Instead, citizens rely on three open wells distributed throughout the community.
The Kasolo section water source is an open spring. It is located downhill from the population, so in the rainy season, a lot of run-off causes contamination by fecal matter and other pollutants.
There are people in the community who are HIV-positive or have otherwise compromised immune systems, and also many young children. This creates a critical need for clean water.
Project Description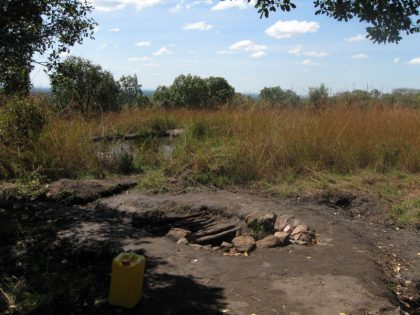 Project funds will be used to remediate a previously used water source that is on slightly higher ground, about 15 meters away from the current open spring. This will be accomplished by digging the water source deeper, lining it with stones and cement, and covering it with a cement cap.
In addition, a bucket, windlass, and rope will be affixed above the cap. Finally, a one meter circle of cement will be built around the well hole, and a traditional pavilion will cover the area.
Community meetings and a door-to-door education campaign have already been initiated to sensitize of the community on the importance of clean water.
Project Impact
This project will serve approximately 250 people.
Peace Corps Volunteer Directing Project
Nikki Barren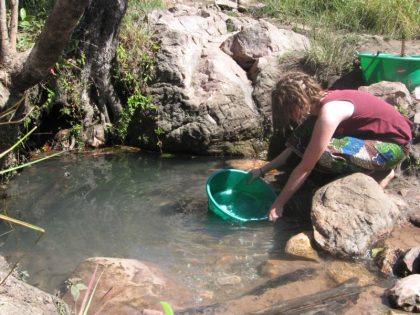 Comments
Unsafe water is used by the community because existing conditions make it the only water available. An inexpensive fix has been developed that will provide needed clean water. This creates a very high impact for the large number of people who will benefit from the project.
Dollar Amount of Project
$500.00
Donations Collected to Date
$500.00
Dollar Amount Needed
$0.00 – This project has now been fully funded through the generosity of The Soneva SLOW LIFE Trust as a part of their Clean Water Projects initiative, with the help of friends and family of Peace Corps Volunteer Nikki Barren.
We encourage others to continue to donate using the Donate button below, and we will notify Nikki of your donation. Additional funds will be used to fund the next project by the PCV and/or other projects in the country of service.
This project has been finished. To read about the conclusion of the project, CLICK HERE.