Missirah Ouseman Community Garden Well Project – Senegal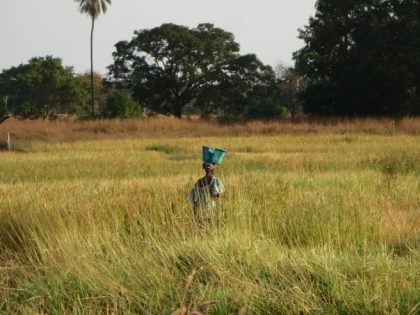 Location
Missirah Ouseman, Kolda, Senegal
Community Description
Missirah Ouseman, locally known as Ouseman Diay, is a Pulaar village situated 30 kilometers east of Kolda même and two kilometers off the road to Velingara. Founded by Ouseman Balde in 1963, the village has grown to 167 inhabitants with 15 heads of household.
As subsistence farmers, the villagers grow corn, peanuts, sorghum, rice, millet and cowpeas during the rainy season. The crops cultivated sustain the villagers throughout the dry season.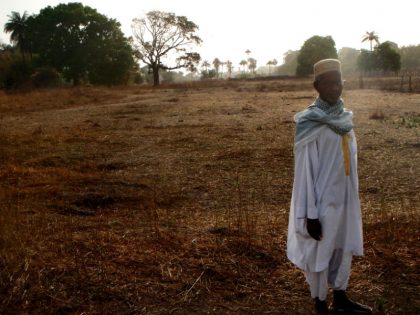 In addition to field crops, a main component of village nutrition is dry season gardening. Women grow vegetables in individual plots encased with bamboo fencing. Most plentiful are tomatoes, jaxatou, peppers, follerey and onions, supplemented by the occasional cultivation of cabbage, lettuce and eggplant.
Currently, women and children haul water from as far as half a kilometer away to water their gardens during the dry season.
A community garden has been established, funded by the community and other funding sources, which will make it more feasible to raise crops all year around.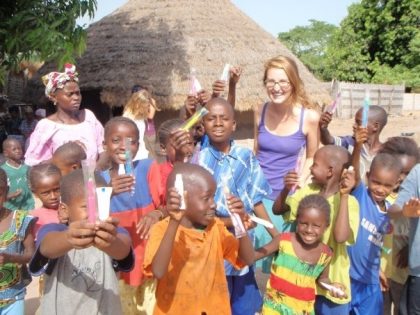 Project Description
This project is to build a cement-lined well, connected to two cement water basins, inside an enclosed community garden.
The well will be 11 meters deep and double-lined with cement for durability. It will be connected to a cement basin on each side for water storage and increased garden coverage.
Project Impact
This project will directly benefit 167 people in the village of Missirah Ouseman. In addition, 150 people in surrounding villages will have access to the well.
Peace Corps Volunteer Directing Project
Emily Bachman
Comments
This project will alleviate the burden of hauling water to maintain and irrigate a community garden. It will free up the time of women and children, to enable them to be more productive in work and study, and devote more time to family and group activities.
The garden will improve the diets of villagers, and yield commensurate health benefits, by increasing vegetable production and consumption.
Family and community income will be increased, as villagers will be able to sell surplus vegetables at local weekly markets nearby. This economic opportunity is vital, in an area where there is little other chance for gainful enterprise.
Dollar Amount of Project
$500.00
Donations Collected to Date
$500.00
Dollar Amount Needed
$0.00 – This project has now been fully funded through the generosity of Mark Sullivan, of Pacific Palisades, CA, USA.
We encourage others to continue to donate using the Donate button below, and we will notify Emily Bachman of your donation. Additional funds will be used to fund the next project by Emily and/or those of other PCVs in Senegal.
This project has been finished. To read about the conclusion of the project, CLICK HERE.