Misikhu Friends Secondary School Water Project – Kenya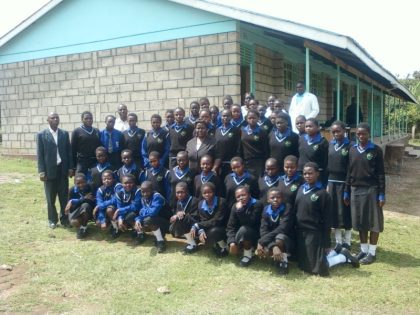 Location
Sirende Location, Bungoma East District, Western Province, Kenya
Community Description
Misikhu Friends Secondary School is a boarding school for boys and girls and one of the main upper-level schools for the surrounding multi-community area.
The school is situated within a rural, agricultural area and serves a wide area of community youth. Currently, there are over 560 students enrolled and the school is expecting to expand its capacity by 200 over the next year. The school is a non-profit organization and currently raises money through school fees, government subsidies, and parent contributions.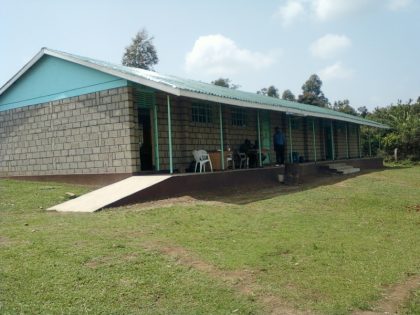 In addition to diseases like typhoid and malaria, many water-borne illnesses affect both the school and the surrounding area.
Recently, community pressure has begun to push for a more gender-segregated education system throughout the area and has encouraged schools to begin separating out boys and girls during classroom lessons. Additionally, Misikhu Friends Secondary has experienced an increase in student enrollment due to its local affordability and quality of education. Because of local pressure and the growth in the student population Misikhu Friends has recently built a new, girls-only classroom and compound facility.
However, since this is a new construction there is currently no efficient water catchment system to take advantage of the available rainfall. Even though the area experiences heavy rains for almost 8 months out of the year, the secondary girls are currently required to fetch and carry water from an adjacent school for drinking and washing.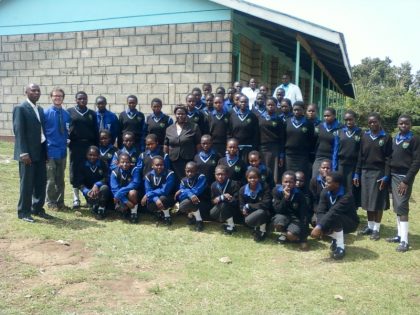 Project Description
This project is for the construction of a new rainwater catchment and storage system at the newly constructed girl's classroom. Guttering and piping will be fixed along the building in order to channel rainwater directly into a nearby water tank. A brick wall will be constructed around the tank in order to provide security and insulation of the water, and a water tap will be fitted for easy access.
Funding for the project will be used for the cost of labor and materials, including a heavy-duty plastic water tank, bricks, sand, waterproof cement, ballast, stone, plastic piping, water taps, gate valves and gutters.
A committee of teachers and staff will be responsible for the management and completion of the project. The work will be completed by a team of 2 certified masons and 5 laborers. Construction is expected to last 2 weeks.
Project Impact
Approximately 250 secondary school girls will benefit from the project.
Peace Corps Volunteer Directing Project
Brian Shultzabarger
Comments
A new water catchment system will provide the students a permanent solution to water access and will reduce water-borne infections and diseases.
This is a necessary project for the health and well-being of the girls at the school. It uses the appropriate technology to benefit from the unique climactic conditions and available resources.
Brian previously successfully completed the Savannah Water Spring Project – Kenya and the Mwiruti Water Spring Project – Kenya.
Dollar Amount of Project
$555.00
Donations Collected to Date
$555.00
Dollar Amount Needed
$0.00 – This project has been fully funded, through the generosity of The Soneva SLOW LIFE Trust as a part of their Clean Water Projects initiative.
We encourage others to continue to donate using the Donate button below, and we will notify Peace Corps Volunteer Brian Shultzabarger of your donation. Additional funds will be used to fund the next project by Brian and/or those other PCVs in the country of service.


This project has been finished. To read about the conclusion of the project, CLICK HERE.