Conclusion of Minova Water Filter & Training Project – Democratic Republic of Congo
The project made possible through the partnership of Water Charity and the National Peace Corps Association.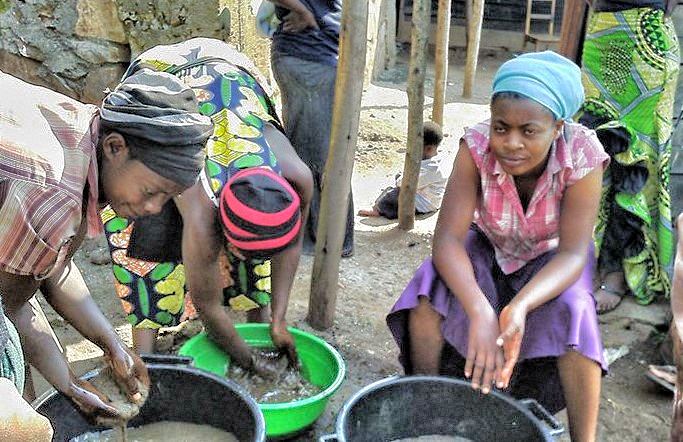 This water filter construction training project for women in the village of Minova, Democratic Republic of Congo, has been completed under the direction of Herman Chirahambali​ and Friendly Water For The World Volunteer Eliphaz Bashilwango.
It involved teaching a group of women to make bio-sand water filters, providing them with the raw materials, molds, and tools, and getting them sufficient in the technology so they could continue to manufacture these units… as well as teach others to make them.
To read about the beginning of the project, CLICK HERE. There is also a follow-up report that follows this one. To read that one, CLICK HERE.
Eliphaz reports:

The training went very well. The women of the village were very happy to learn this skill, and the production of bio-sand filters has been going full steam since.

Not only are the women able to make filters and clean their own water, but they are also now selling clean water and filters to other members of the village. The demand for filters is so great that they have already asked for more molds and tools. This is quite a success and is already having an effect on the health of the people of Minova.

Below, we have included stories from a number of the women in the group. Thank you to everyone who made this possible.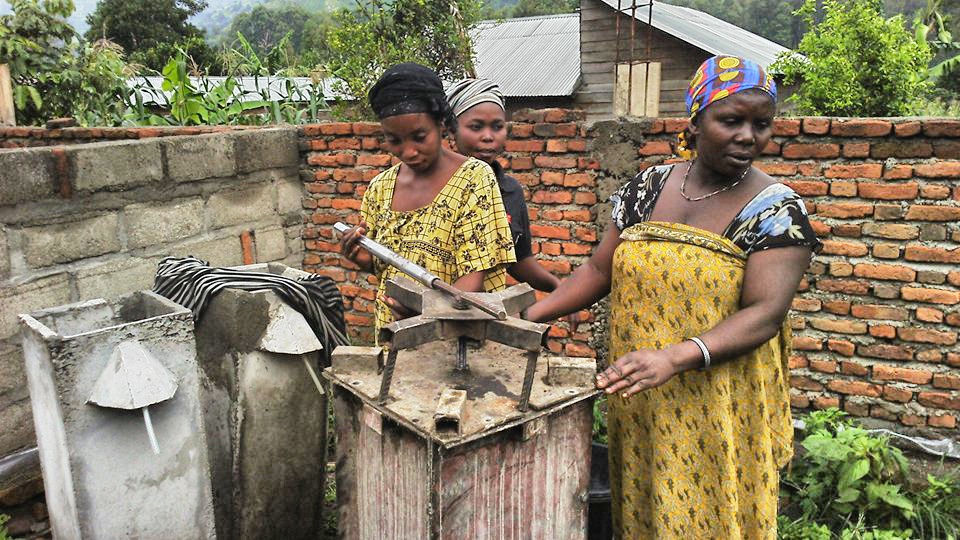 We would like to thank Eliphaz, Dr. Kambale and Desanges for executing such a fine project, and we would also like to thank all of the donors whose support and contributions helped make this possible. Projects like these are a model of efficiency and effectiveness. Such training can spread life-saving techniques like this far and wide, and unlike infrastructure and hardware, the knowledge can potentially last forever.
​Here we have the stories of some of the women who participated in the training. They are unedited and contain some disturbing disclosures, but we want to let the women speak for themselves, so if you choose to read them, keep this in mind.
BIO SAND FILTER TRAINING: WOMEN'S STORIES FROM MINOVA, DEMOCRATIC REPUBLIC OF CONGO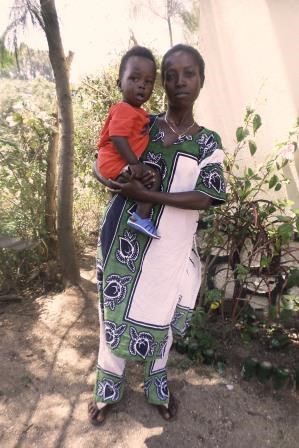 My name is CHIBALONZA Christine, I am 30 years old. Born in a family of 8 children, I didn't get the chance of going to school because of discrimination, our culture considering that schooling a girl is a waste of time. Also, early my father abandoned my mother 20 years ago and has got another wife. Mon has to suffer and work hard to raise us. No one among all my brother and sisters has got a state diploma, only boys finished the primary school level. When I was 16 years old, I went to work as a cleaner at a particular household. The same year, the boss used to rape me by force, I got pregnant and was chased, starting suffering at that age, spending nights on road, being used as a tool by men in sexual abuse because I had to get money for food. I gave birth helped by a girlfriend on the farm and not at the hospital because couldn't have money to pay at the hospital. After that, I started living here and there. With the pregnancy, I was not allowed to go back to our home. The man (boss) who raped me and give me pregnant died and my son was not considered to take part in inheritance. My son is to school but he is always chased from the classroom because of a lack of school fees, know that primary school and education is not free in DRC, parents have to pay the teachers. Finally, I came back home but I am always a victim of discrimination and criticism. I have tears every day in my heart. I stayed cultivating a rented farm because women do not have right on lands. I had been eighteen months while coming back very late from the farm, three strong boys for the second time come to me and raped me by force, this is the children I have in my hands, I don't know who is his father.
I am NABINWA ZUNGURUKA Germaine, 26 years old.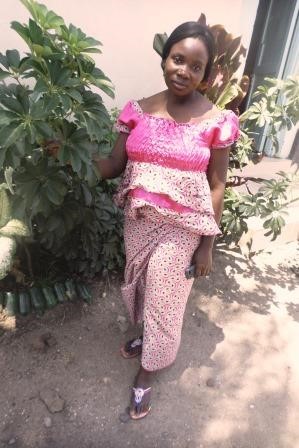 I have one child, a girl. I have got this girl from the massive rape done by FARDC (Congolese national army) in November 2012, where more than 140 women were raped within 24 hours. I didn't go to the hospital because it was a shame for me saying that I was raped. People asked me to join the trial but I refused because no justice in Congo, exactly those who went there didn't get anything they lost their time. I am jobless now, wish I could get a microloan to start a small business.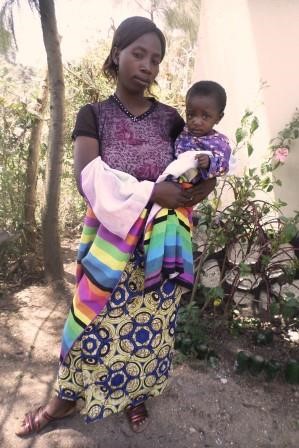 I am NAMAVU BAHATI 38 years old mother of 8 children and all of the girls, this has created a great challenge to me in my family in law. It is not easy to give birth to only girls in my culture; they do consider that it is due to the woman. Without any job, I have to help some farmers to carry luggage and get a daily food, but what kind of food do you imagine full of water and big cassava bread. About rape in DRC, this is very common. In the farm, at the river, in the house at any time a woman can be a victim of rape from civilians and from police, national army, rebels, pastors, priests. I know so many girls who had been raped by priests, pastors, and police. In Congo, we also have nice laws about sexual abuse but I can say that 98% of women are not aware of this law. Even some policemen and soldiers are not aware of this law. One of my daughters who is 12 years was victim of rape, the author/aggressor that was arrested by police but only two weeks later he was free, released because of corruption.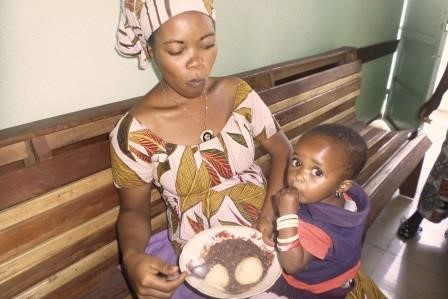 I am OMBENI ORNELLA, 20 years old I am married but in very bad conditions. The man I am living with that I am calling my husband one year ago I was studying at secondary school at Bishange. He wanted me to become his girlfriend but I refused because I wanted to become a teacher after my studies. But one day as we were living in the same village, while going to get water at the river, he sent a young boy to call me. The young boy come to me saying that someone was calling me, I asked what was his name. The boy said he didn't know the name of the one who was calling on me. I went there, and found the boy himself. I didn't even want to talk to him, but laughing, he told me " I want you to be my wife for the life". When I wanted to go, he took me by the hand and then suddenly three more boys came, they shut my mouth and took me by force in the boy's house. Since that day I become his wife and we are living together. His family and my family makes friendly arrangements, they gave some goats to my family as part of the dowry.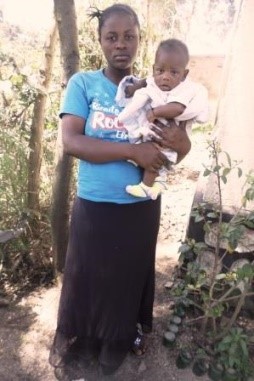 My name is FURAHA HABAMUNGO, 21 years old and mother of children all of the boys. I was a pupil at Matendo secondary school in the 5th form. I met with a young handsome boy with whom we were friends for years. As we used to meet without protection, I realized that I was pregnant, my brothers brought me to the boy's family where I am living alone until now. Once there, the boy lived with me only three months then he escaped and joined an armed group. I don't have peace at his family because they usually say that their son joined the armed fearing to be jailed because of me. For now, we don't have any news from him; alive or dead we don't know. I got the second child from a friend of that boy (my husband) he used to come and help me with some money but his aim was to make love with me. For now, he also does not help me. I am now suffering and the family of my husband wants to chase me while I cannot go back to my family. The clothes you can see I have are a gift from neighbors. I used to spend all day crying.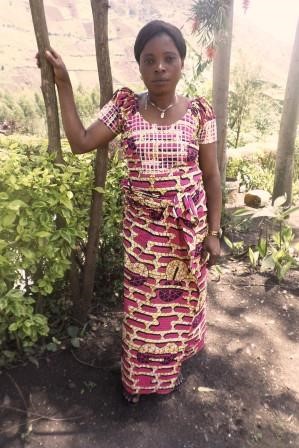 My name is NOELLA MAPENDO, 34 years old and mother of 8 children, 4 boys, and 4 daughters. I was legally married, but for now I am living alone with my children. My husband abandoned me because of the massive rape that happens here at Minova in November 2012 by the government's soldiers who raped hundreds of women within 24 hours. Now my husband took two more wives and went with them to another town. My children are not going to school; we are not able to get sufficient food. Life is very difficult for me.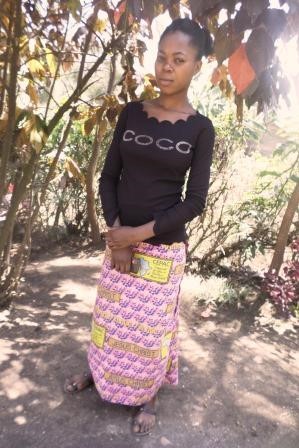 My name is NEEMA BYENDA , I am ..years old. We are nine children in our household. My father separated from my mother when I was one year old. My father has died but he was nothing form me. My mother doesn't have any farm and any job. All my brothers and sisters didn't go to school because the mother was not able to send them to school while the school is not for free in DRC. I wish I could go to school and finish my studies because I left last year when I was in 5th form pedagogy at secondary school. My sisters are giving birth home without any control even my brothers and some of these children are dying from kwashiorkor/malnutrition. Rape in our community is common and people are not punished, so many young girls do abandon school because of rape and being pregnant. In November 2012 more than 140 women were raped in Minova in 24hours by the national army FARDC and no punishment. I, my sisters and our mother were all raped in the same night. Were always the victim of stigma and it's a daily shame for us being raped. I don't believe I could one day have a boy to take me for marriage. We wish some women empowerment projects could be implemented, projects that will help to stop rape and have the authors punished. Projects as family planning, speaking to pupils and students about HIV.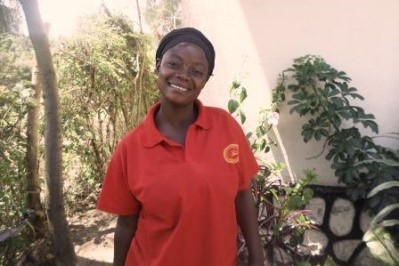 My name is, Ndawabo Mirindi , 38 years old. Mother of four children. My so-called husband took me for marriage by force ten years ago and after using me as an object he abandoned me alone with the four children without any support. For now, he has got two more wives. I don't have any access to the farms; my children are not going to school, getting food is among our daily miracle. Life is very hard. One of my children wanted to die by the lack of food and hospital fees. I am feeling as I might have got HIV from that so-called husband and I do fear the HIV test because if it's positive for me I can suicide myself.
I Sifa Bitaha , I didn't go to school, not able to read and write. Only my brothers went to school. It is said that we as ladies don't have the right to school in our culture. As I don't study, my job is working in farms and keeping kids. At 15 years old, I was living at my elder sister's house helping her to keep and look after her kids. Her husband's friend raped me by force many times and makes me pregnant. I was rejected by my elder sister and in all the family. I suffered so during the nine months, I gave birth and two months later my son died. I returned home but it's a shame for me and doesn't have any consideration, they do consider me at home as an object. I had been five years since I got another child, my only girl, I got him from a nurse who was treating me and as I couldn't pay the hospital fees, he used to make love with me and we got a child.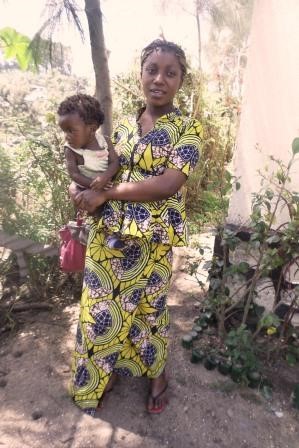 My name is Anuarite. I am 18 years old. I studied at Matendo high school and had got my state diploma. After that year, one of the teachers there started looking for me for love, he made me pregnant and I was chased at home by my parents. The father of the teacher was also a pastor and he didn't want me to come to his home. I suffered so much for the nine months and until now I am suffering from my children. Before that, we are in our household six ladies and all of us were raped by the national army in November 2012. My young sister is even HIV positive from rape.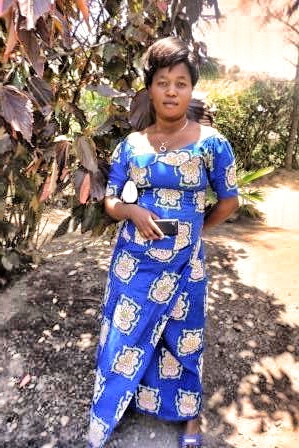 I am Desanges SERONGE, mother of 2 children. I was raped by a soldier and went with him because I couldn't go home after that shame. I lived with that soldier for two years; he took two more wives and left me suffering with my children. I was not able to feed my children. During those two years, as that soldier was making sex in disorder he infects me with HIV, now I am living with my mother who is also a widow. I fear that my children could be infected.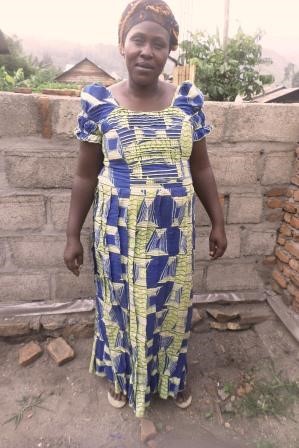 I am NAKASHI, a mother of 11 children. I am years old. I am married but my husband is jobless. It is very difficult for me to feed the 11 children. We are internally displaced people IDPs here at Minova. We came from Nyabibwe during the war, we don't have any help here. Some of my children are not going to school, and those who are going there are always chased by the lack of school fees. Some are obliged to go here and there to look for food. Rape is very common in this area, there are so many girls who are raped and are giving birth without any control. My second daughter was also a victim of rape and she got a child from that rape. The authors of rape are not punished because of corruption. In November 2012 more than 140 women were raped by the national army, all of us were victims of this. They spread HIV and other so many diseases through that rape. We want people to help us with some women's projects.
While we didn't ask these brave women to share their stories and are loathe to publicize them for their "shock" value… we recognize that these women want the world to know their stories. That the unbelievable strength and bravery that they embody is a model for us all. Again, we apologize if the unedited content of their statements is disturbing for anyone. Teaching these women to clean their own water is an endlessly refreshing endeavor with ripple effects that we can never fully measure. Thanks to everyone who made this possible, the people of the Democratic Republic of Congo, and especially our friends at Friendly Water For The World.