Menka Protected Spring Project – Cameroon
Location
Menka, Mezam Division, Northwest Region, Cameroon
Community Description
Menka is a village with a small population that is spread over a vast land area. Menka people are predominately farmers and act as the breadbasket for much of Cameroon and many neighboring countries. They are a wonderfully hospitable people and incredible business/work-oriented.
Presently the village has an older water system installed by HELVETAS during the early 1990s. As the village's population and the land area have grown, the water scheme is becoming more and more inadequate, leading them to severe water scarcity, even when they ration the supply.
Project Description
This project is to build a protected spring in Menka.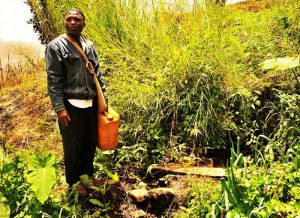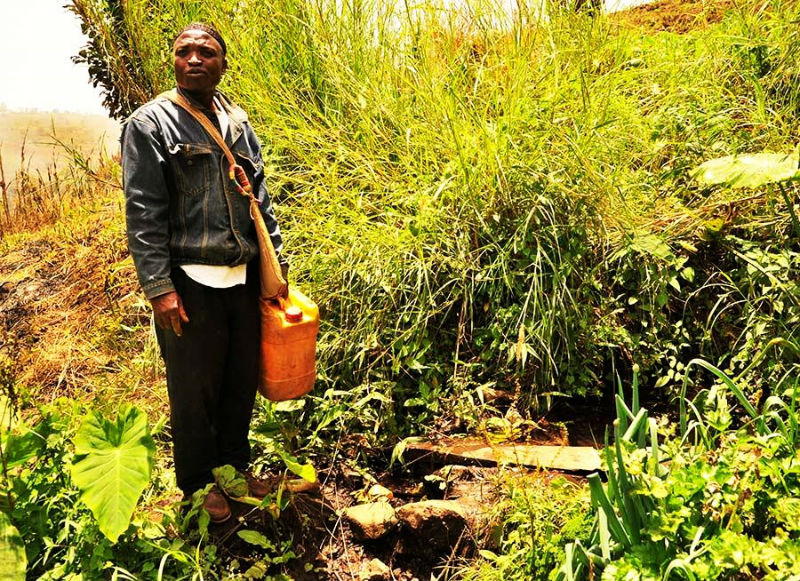 The project will be implemented under the direction of the Better Family Foundation (BFF) and the Menka Water Management Committee.
To protect the spring, the community will dig until they reach the impermeable layer/bedrock. The water engineer will instruct the community on making the water channel using clean stones.
After the channel is created, the community will fill the rest of the space with clean stones and cement over the top of it. This will dam the water and leave it cleanly collected and adequately protected from animals and other organic materials.
Other parts of the community contribution will be carrying stones, carrying sand, cement and all other construction materials, as well as providing both skilled and unskilled labor.
Water Charity funds will be used to pay for cement, sand, engineer supervision, and a few pipe fittings to create the protected spring source as well as the beginning of a pipeline.
The community has already received training from BFF. A refresher course will be conducted after community work days.
Project Impact
This scheme will eventually supply the Government School quarter of Menka Village. There will be 850 direct beneficiaries who live in this quarter of the village and approximately 1,400 indirect beneficiaries who will benefit from increased water on the other side of the village.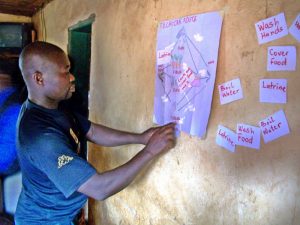 Peace Corps Volunteer Directing Project
Stephen Cormier
Comments
Stephen previously completed the Alim Protected Spring Project – Cameroon. In that project, the effectiveness of developing the first part of a community water system, leading to great community support to continue with the construction of an aqueduct.
Dollar Amount of Project
$555.00
Donations Collected to Date
$0.00
ADOPT THIS PROJECT BY CONTRIBUTING THE DOLLAR AMOUNT NEEDED BELOW
Donations of any amount will be appreciated. The full amount will give you "naming rights", if that is something you would like.
Any contributions in excess of the Dollar Amount of the Project will be allocated to other projects directed by this PCV and/or projects of other PCVs in this country.
Dollar Amount Needed
$555.00

This project has been finished. To read about the conclusion of the project, CLICK HERE.