Melika Auba Irrigation Project – Ethiopia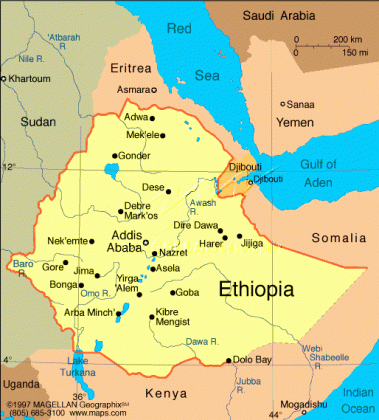 Location
Melika Auba, 15 km from Dhera town, 15 km from Adama city, Ethiopia
Community Description
The community consists of 30 low-income families, who live without electricity. Five households have at least one family member with HIV.
There are no schools in the area, so the children must walk into Awash Melkassa for their education.
The community is located in a bend in the Awash River, one of the major rivers in Ethiopia, and is accessible only by raft. The climate is hot and the land is fertile but dry. Irrigation is needed in order to farm during much of the year.
The group has been granted 20 hectares of land by the government to farm.
Project Description
This project is to purchase and install a diesel-generator-powered pump and piping, to be used for irrigation of the growing crops of the village.
Water will be pumped about 2 ½ feet up to the bank of the river, and 150 meters inland to the high point of the land.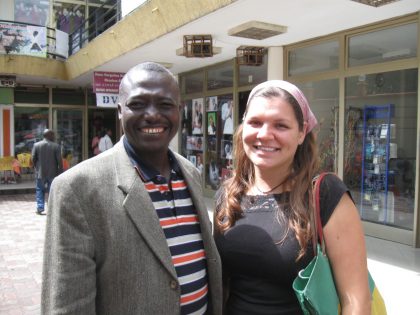 The group will dig irrigation ditches to provide water to the crops. The crops proposed are tomatoes, onions, cabbage, and peppers. This is the first step in a much larger project. The profits of this project will go to building a cow shed, and purchasing cross-bred cows. The villagers will then sell the dairy products to hotels in Adama.
The community is contributing a portion of the cost of the pump and piping, and is doing all of the labor. They will also be responsible for upkeep and maintenance.
Project Impact
Thirty families will be able to irrigate their farmland and grow crops for subsistence and for sale.
Peace Corps Volunteer Directing Project
Jolene Valdez
Comments
This project will transform an entire community, which depends for its existence on subsistence farming. At present, the villagers cannot put the land to its best use, as they are limited to hand-watering the crops. They are in danger of losing the land if they are unable to make it productive.
They are contributing a large amount of the funds from their meager subsistence income, and are performing all of the labor. With such a large amount at stake the project has a great likelihood of being successful.
Dollar Amount of Project
$500.00
Donations Collected to Date
$500.00
ADOPT THIS PROJECT BY CONTRIBUTING THE DOLLAR AMOUNT NEEDED BELOW
Donations of any amount will be appreciated. The full amount will give you "naming rights", if that is something you would like.
Dollar Amount Needed
$0.00 – This project has been fully funded, through the generosity of Basil Englis, of Rome, GA, USA, and friends.
This project is officially designated The English Family and Friends Water Project – Ethiopia
Any additional donations for this project will be used to fund the next project by Jolene and/or those of her counterpart PCVs in Ethiopia.
This project has been completed. To read about the conclusion of the project, CLICK HERE.