Medina Community Well Project – Senegal
Location
Medina, Dimboli, Kedougou, Senegal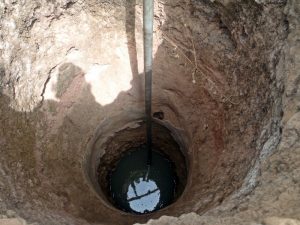 Community Description
Medina is located in the southeast corner of Senegal at roughly 35 km from Kedougou, the Capital of the Region of Kedougou.
The village is 100 percent Pulaar. The main source of income is farming, gardening, honey, and milk production.
The community garden, over the past year, has been used to produce food for community consumption and for profit. Agricultural technique training has been held at the site, and the Group of Medina has just been able to purchase a foot pump in hopes of extending the garden.
The existing well runs dry when watering the expanding garden.
Project Description
This project is to improve the existing well by increasing its depth and relining the walls.
The group will retain the services of an experienced well digger. They will provide the molds needed for lining the walls of the well, the water needed for the project, and the food for the digger.
Water Charity funds will be used to purchase the cement and rebar for the project.
Project Impact
30 people will directly benefit from the project. 300 people from the village of Medina will indirectly benefit.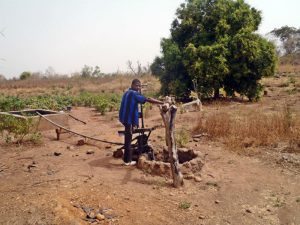 Peace Corps Volunteer Directing Project
Christopher Cintas
Comments
Increasing the depth of the well will provide enough water to enable the group to increase the yield from the community garden, thereby improving the health and well-being of the entire community.
Christopher previously completed the Dimboli Community Garden Well Project – Senegal.
Dollar Amount of Project
$250.00
Donations Collected to Date
$250.00
Dollar Amount Needed
$0.00 – This project has been fully funded through the generosity of the Elmo Foundation.
This project has been concluded.
We encourage others to continue to donate using the Donate button below, and we will notify Peace Corps Volunteer Christoper Cintas of your donation. Additional funds will be used to fund the next project by Christopher and/or those of other PCVs in the country of service.