Meanchey Middle School Water Project – Cambodia
This project is made possible through the partnership of Water Charity and the National Peace Corps Association.

Location
Meanchey Middle School, Roneam Village, Meanchey Commune, Sandan District, Kampong Thom Province, Cambodia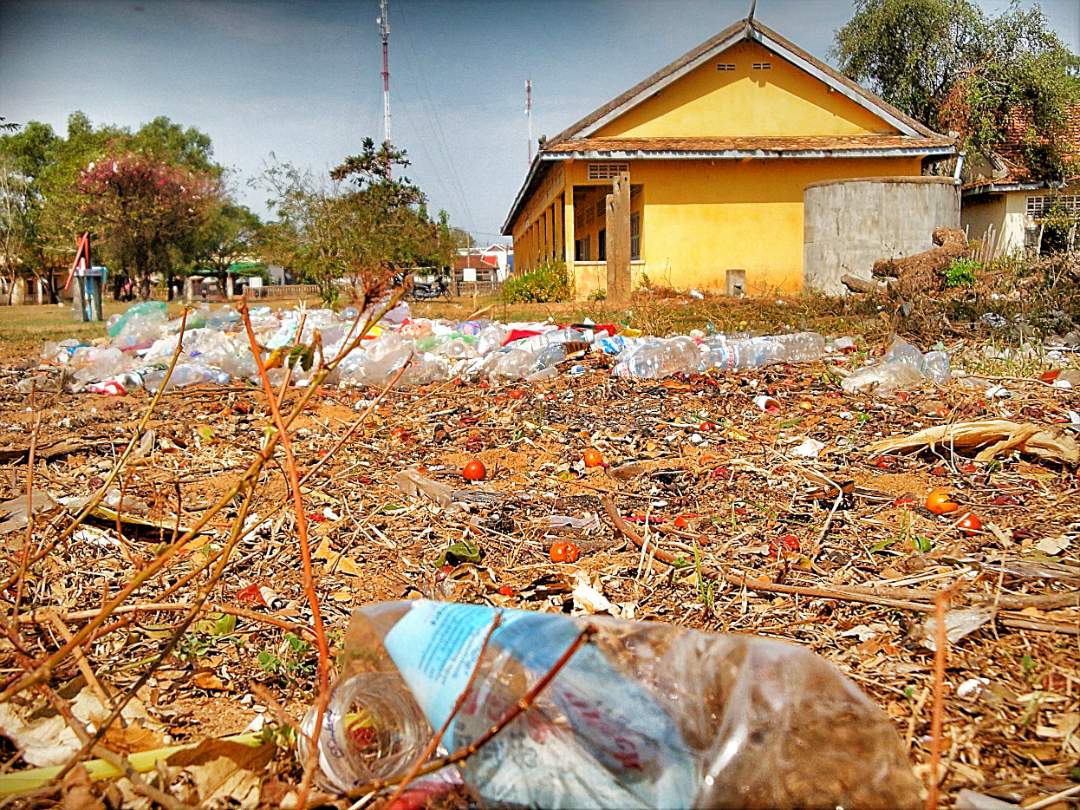 Community Description
Meanchey is a farming commune located in rural Kampong Thom, Cambodia. The Meanchey Middle School is the only middle school in a commune of over 3,400 people. Fifteen teachers educate 284 students age 11 to 18 years old. A large majority of people in Meanchey are farmers and usually have one or two additional jobs such as teaching or selling produce at the market in order to support their families. Many families don't have access to clean water and use the local river for showering and washing their clothes. Although people in this community face many challenges, you will rarely see them without a smile on their face. They know how to find happiness in simple things, and tend to work together to solve common problems.
Problem Addressed
A challenge the school faces is the lack of access to clean water. For years the school has depended on rainwater and a broken well as their primary sources of water for basic needs. Rainwater is not a dependable source in Cambodia, especially during the dry season. The old well stopped working after a big flood in the area in 2004 and now only produces dirty water.
The school has no history of securing an adequate, uncontaminated water supply. Sanitation is also lacking in the school. Since there are few waste bins and no recycling bins, students throw trash on the ground and do a poor job of cleaning it up once a week. The school director and teachers have communicated their concern regarding the health of their students due to the lack of safe drinking water and uncleanliness of the school. The consequences are diarrhea, skin disease, respiratory illnesses, intestinal and other waterborne diseases. These diseases decrease the amount of time children are in school. The school has expressed interest in a well, a hand washing station, water filters and waste/ recycling bins. They also have a request to provide education on proper hand washing, drinking safe water and the importance of maintaining a clean environment.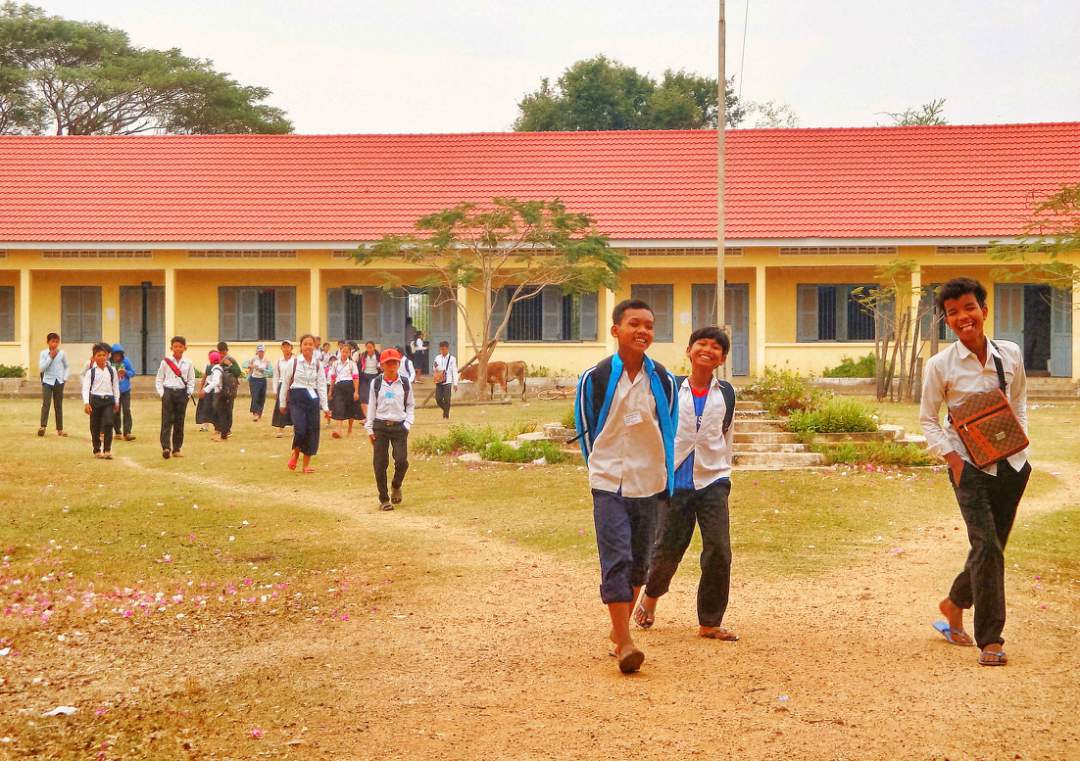 Project Description
Local construction workers will construct a well at the Meanchey Middle School.
A hole will be dug 45 meters deep using safe techniques. A 3 x 4 meter area outside of the well will be cemented. A motor will be used to pump water out of the well and into the latrines and hand washing stations.
A hand washing station will be built next to the latrines on the right side of the school near the 8th and 9th grade classrooms and another will be repaired next to latrines on the left side of the school by the 7th grade classrooms. Locally purchased waste and recycling bins will be placed throughout the school.

School teachers and the Peace Corps volunteer will conduct a two-hour session to promote proper hand washing techniques, the advantages of drinking safe water and the importance of maintaining a clean environment for each of the seven classrooms in the school, educating all 284 students over the course of three days. Students will volunteer to be peer educators and pass on the information they have learned to elementary school students, demonstrating they have understood the material and are reinforcing it by teaching it to others.
The school will provide bars of soap to the hand washing stations at all times. Each of the seven classrooms will be supplied with low-maintenance, portable and effective ceramic water purifiers to provide safe drinking water for students.
Project Impact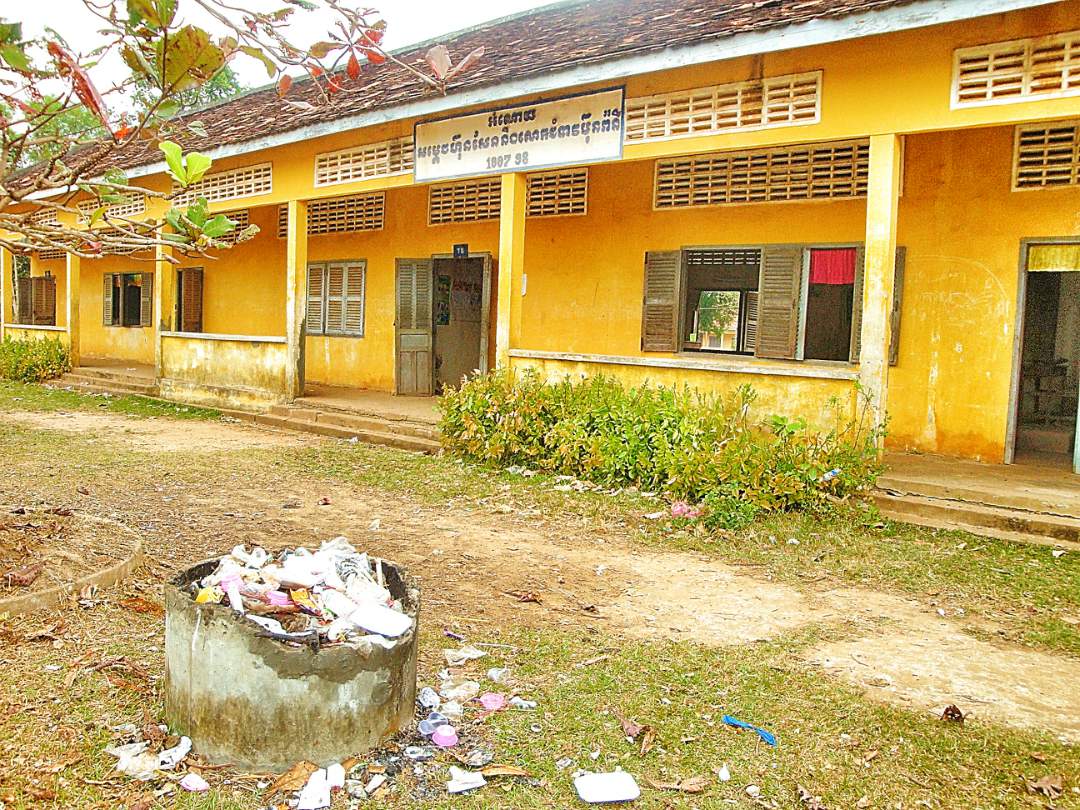 This project will impact 299 people; 284 students and 15 teachers will benefit from this project. Future students and visitors will benefit as well.
Peace Corps Volunteer Directing Project
Valerie Rojas
Monitoring and Maintenance
Students in the school's youth group will monitor the new facilities and notify the director when repairs are needed or they are out of soap for hand washing. The school director has committed to repairing or making necessary adjustments within a month of receiving notice. The PCV will monitor behavior change in the school such as students washing their hands appropriately and disposing of trash in bins and recycling. The PCV will also provide additional education or reminders as needed.
Let Girls Learn
: Lack of clean facilities is a leading cause of girls dropping out of school. Girls often miss school throughout the duration of their period every month because the
bathrooms
hav
e no water or waste bins to
a
llow
for sanitary pad disposal or hand washing. Many of them never go back. The lack of clean water also adds to unsanitary conditions in the bathrooms which is harder on the girls since the boys are able to use the bathroom outdoors.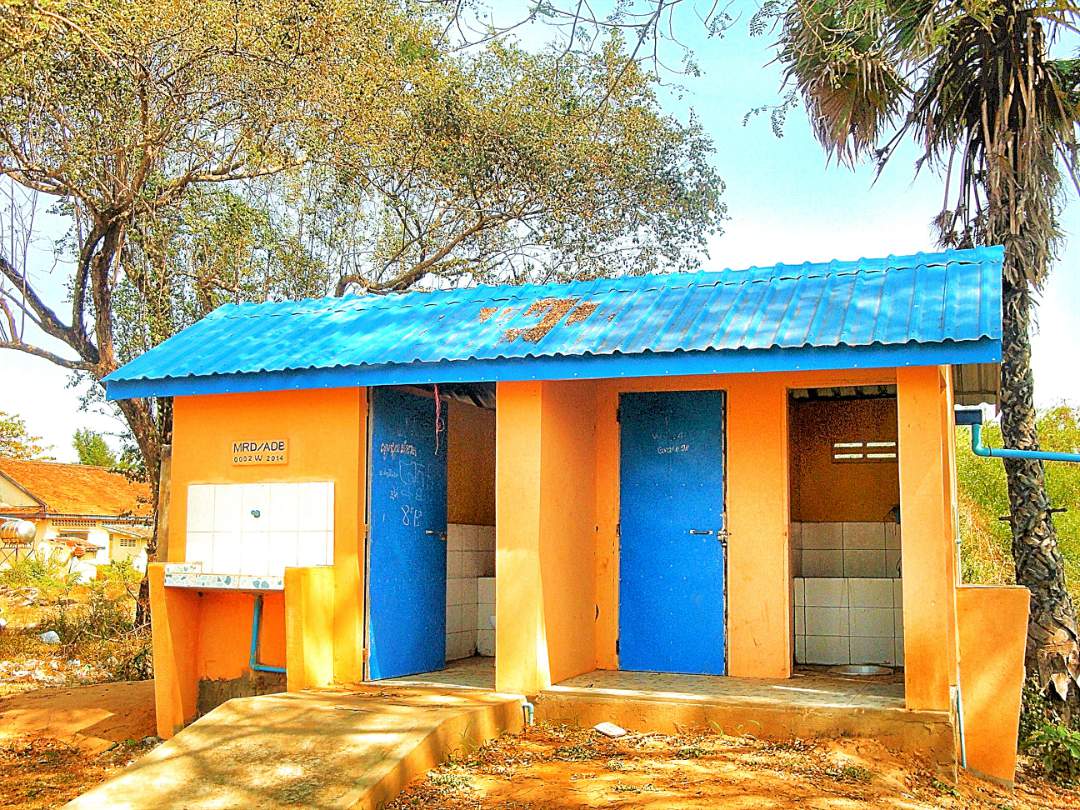 This project will ensure girls access to clean bathrooms and therefore lower the amount of drop outs among girls. Sustainable improvements in hygiene behavior patterns require more than education activities and, at the same time, facilities are not sufficient on their own to improve health. A holistic approach that combines the promotion of behavior change and the provision of facilities will lead to a sustainable outcome for the school.
Building the capacity of the middle school staff will be an integral part in the sustainability of managing and sustaining hygiene, water and sanitation programs for long-term success. The Peace Corps volunteer will work with the school to enable the school environment as well as promote community-based management to ensure the effectiveness and sustainability of all water, sanitation and hygiene efforts.
The director and teachers are equipped with the knowledge and skills to effectively manage their own facilities and have advocated for the basic right to safe water. The attainability of their own water source instead of dependency on unreliable sources will lead to empowerment and participatory approaches i.e. community-led hand washing demonstrations for a healthier learning environment.
The water source and the environmental component will promote key hygiene behaviors such as hand washing with soap, using clean toilets, treating and drinking safe water and protecting the environment which once learned will remain a part of their lifestyles.
Dollar Amount of Project
$1,800
Donations Collected to Date
$0
Dollar Amount Needed
$1,800
ADOPT THIS PROJECT BY CONTRIBUTING THE DOLLAR AMOUNT OF PROJECT
Donations of any amount will be appreciated. The full amount will allow you a posted dedication, if that is something you would like.
This project has been completed. To read about the conclusion, CLICK HERE.