Mboh Water Project – Cameroon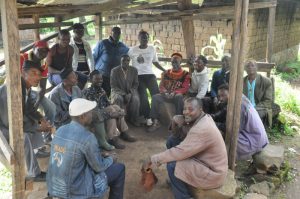 Location
Mboh, Boyo Division, North West Region, Cameroon
Community Description
Mboh is a village in Boyo Division located in the North West Region of Cameroon. The ethnic group of the village is mostly Kom. Mboh has a rural population of about 3,200. The majority of the population depends on agriculture as a livelihood.
Problem Addressed
There is currently a water catchment system in the community, but as the population has spread over the years, less than half of the population has close access to the water. In some areas, villagers have to trek 20 minutes uphill to the water source.
Project Description
This project is to build stand taps in seven new sites in Mboh.
The project is being implemented under the direction of the Center for Integrated Rural Development and Agroforestry. The locations of the stand taps have been identified and agreed upon by the community.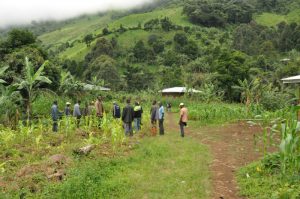 The piping will connect to the existing water supply, extending the water to 4 surrounding quarters of the community: Isaibe, Akuiki, Jimuku and Fukwas.
The stand taps will be built by a local technician using stone, sand, gravel, and cement. Trenches will be dug, and the piping will be laid and connected to the existing main water line.
Water Charity funds will be used to buy pipe, cement, and all the other materials needed to build the taps. The funds will also be used for skilled labor.
The community contribution will be all unskilled labor, transport of materials, and sand.
Project Impact
2,000 people will benefit from the project.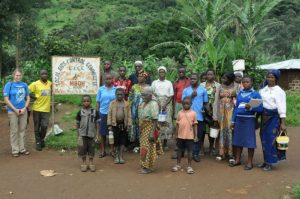 Peace Corps Volunteer Directing Project
Alina Dallmeier
Comments
This extension of the water system to serve a greater portion of the community will vastly improve the health and well-being of a substantial number of people by making safe water readily available.
Dollar Amount of Project
$555.00
Donations Collected to Date
$555.00
Dollar Amount Needed
$0.00 – This project has been funded through the generosity of the Paul Bechtner Foundation.
We encourage others to continue to donate using the Donate button below, and we will notify Peace Corps Volunteer Alina Dallmeier of your donation. Additional funds will be used to fund the next project by Alina and/or those of other PCVs in the country of service.

This project has been finished. To read about the conclusion of the project, CLICK HERE.