Mavala Primary School Latrine Project – Tanzania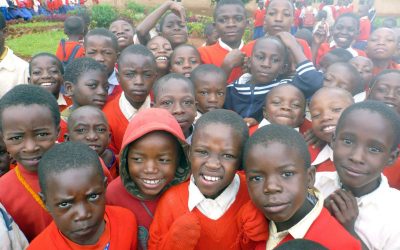 Location
Mavala Village, Ludewa District, Njombe Region, Tanzania
Community Description
The village of Mavala is situated on top of a mountain range about 120 km south of the town of Njombe in Tanzania. The village has a population of approximately 1,500 people. The locals are primarily farmers and are involved in animal husbandry activities.
Mavala Primary School currently has a total of 8 teachers and is a learning institution for 385 students of ages 5 to 15.
The existing school latrines that were built in 2002 were destroyed by an earthquake that took place in the early morning of Monday, March 18th, 2013. The cement floors and walls have cracked apart, leaving the latrines unsafe to be used. Classes have been canceled until further notice.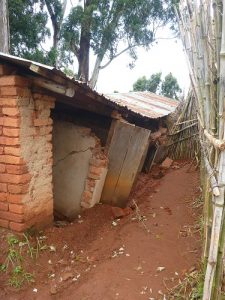 Project Description
The purpose of this project is to rebuild latrines for the school.
A new pit measuring 2 meters long, 5 meters wide, and approximately 4.5 meters deep will be dug by the locals in an area next to the school. A new building of bricks will be constructed over these pits and the floor will be firmly cemented over wood. There will be two stalls to this building, one for males and the other side for females.
Water Charity funds will go toward the purchase of materials, including cement, gravel, wood, and wire, and for paying the skilled labor.
The community will dig the pits and make the bricks.
Project Impact
385 people will benefit from the project.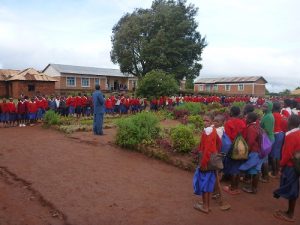 Peace Corps Volunteer Directing Project
Timothy Chung
Comments
This is a crucial project of utmost urgency. The rebuilding of the latrines is essential for the operation of the school.
It is hoped that this will demonstrate the flexibility of the Appropriate Projects model to react to immediate needs.
Dollar Amount of Project
$555.00
Donations Collected to Date
$555.00
Dollar Amount Needed
$0.00 – This project has been fully funded through the generosity of friends and family of Peace Corps Volunteer Timothy Chung.
This project has been concluded.
We encourage others to continue to donate using the Donate button below, and we will notify Timothy of your donation. Additional funds will be used to fund the next project by Timothy and/or those of other PCVs in the country of service.