Matakossi Water Project – Senegal
Location
Matakossi, Kedougou, Senegal
Community Description
Matakossi is located in South East Senegal, in the region of Kedougou, about 37 km west of the city of Kedougou, on the Salemata road.
A traditional subsistence farming Pula-Futa village, the major field crops, and therefore dietary staples, are corn, rice, and groundnut. Dry season gardening is rather difficult and limited due to the fact that the only year-round water sources are by the river (about 2km away) and by the forage (hand-powered water pump).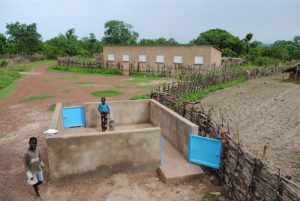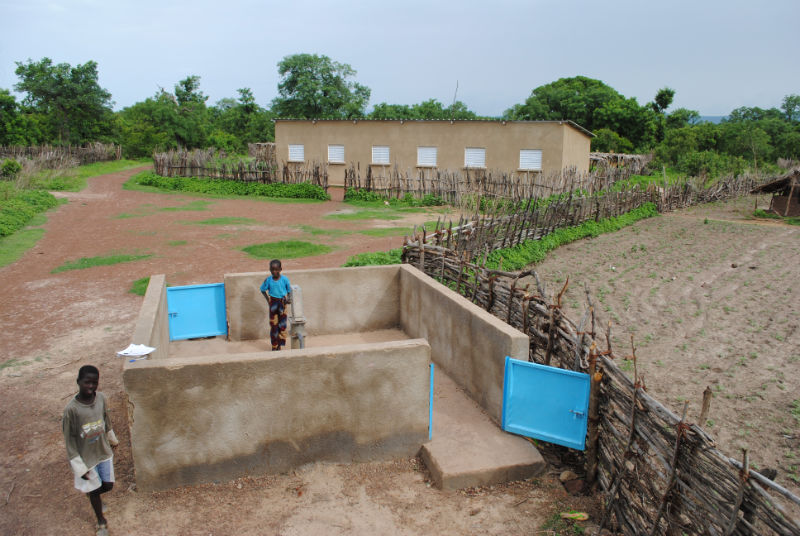 There are about 500 people living in Matakossi at any given time and about 470 year-round residents. Currently, Matakossi has one forage and 6 wells that go dry in the dry season. The primary school serves about 80-100 students each year. There is great interest in improving diet through improved gardening techniques.
Project Description
This project is to construct a cistern at the primary school for water storage and to run the necessary piping from the water source to the cistern and from there to the school garden and the latrine.
The cistern, located between the garden and the latrine, will be made of cinder blocks and cement.
A water intake mechanism, constructed of heavy-duty sheet metal, will be installed at the forage. PVC piping will be run underground, connecting the components.
The water thus provided will be used to irrigate the garden and to fill the reservoir for the hand washing robinet next to the latrine.
Locally led formations for students and community members are being organized to learn and apply gardening techniques such as perma gardening and companion planting, while reinforcing responsible water management.
Project Impact
This project will directly affect approximately 100 students and 30 women from the women's group. The entire village will benefit from nutritional betterment.
Peace Corps Volunteer Directing Project
Frank Guzzardo
Comments
The irrigated garden will provide meaningful lessons to the students and enable much-needed nutritional variety in the Matakossian diet. The handwashing station will encourage proper hygiene, and thereby reduce illness.
Dollar Amount of Project
$500.00
Donations Collected to Date
$500.00
Dollar Amount Needed
$0.00 – This project has now been fully funded, through the generosity of The Soneva SLOW LIFE Trust as a part of their Clean Water Projects initiative, with the help of friends and family of PCV Frank Guzzardo.
We encourage others to continue to donate using the Donate button below, and we will notify Frank of your donation. Additional funds will be used to fund the next project by Frank and/or those of his counterpart PCVs in Senegal.

This project has been finished. To read about the conclusion of the project, CLICK HERE.