Maseysini Borehole Project – Swaziland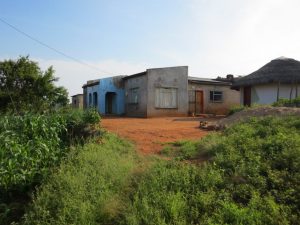 Location
Ndima Homestead, Maseysini Community, Shiselweni Region, Swaziland
Community Description
Maseysini is located on the main road between Mahamba and Nhlangano. The area of the community this project will affect is a close-knit section on top of a hill.
The nearest water source for this area of the community is in the garden, fifteen to twenty minutes away. The water source is small hole made dirty by cows, and people frequently get sick from the water. The homesteads in the area collect water daily, but rarely garden or keep animals because of the labor required to obtain water for these projects.
Project Description
This project is to drill a borehole in Maseysini.
The project will be implemented under the direction of Peace Corps Volunteer Lauren Cuddy Egbert.
The work will be done by the most reliable drilling company in Swaziland, Manzi Drilling.
The borehole will be placed on the homestead of the Ndima family, headed by Make Angelina Ndima who is a primary school teacher and a resource for many families in the community. (It is not possible to put the borehole on communal land because the costs of electricity and maintenance cannot be undertaken by the community at large.)
The Ndima family will run the borehole on their electricity and charge each homestead 15 emalangeni a month (about 1.50 USD) to access the tap. This small fee will cover the electricity costs of running the borehole. Because this water source will be privately run, the family will be able to set aside money for electricity and maintenance.
Project Impact
The borehole will be used by at least ten homesteads and will benefit upwards of seventy people.
Comments
This is an important project for the community. It utilizes the appropriate technology under the circumstances and provides a solution for sustainability within the means of the participating families.
The major portion of the funding for this project came from a $500 contribution from CannedWater4Kids, Sussex, WI, USA.
However, the project became infeasible and was terminated with no expenditure of funds. All donations have been re-allocated.