Conclusion of Mansa School Borehole Project — Zambia
This project has been completed under the direction of Peace Corps Volunteer Emily McKeone.
To read about the beginning of the project, CLICK HERE.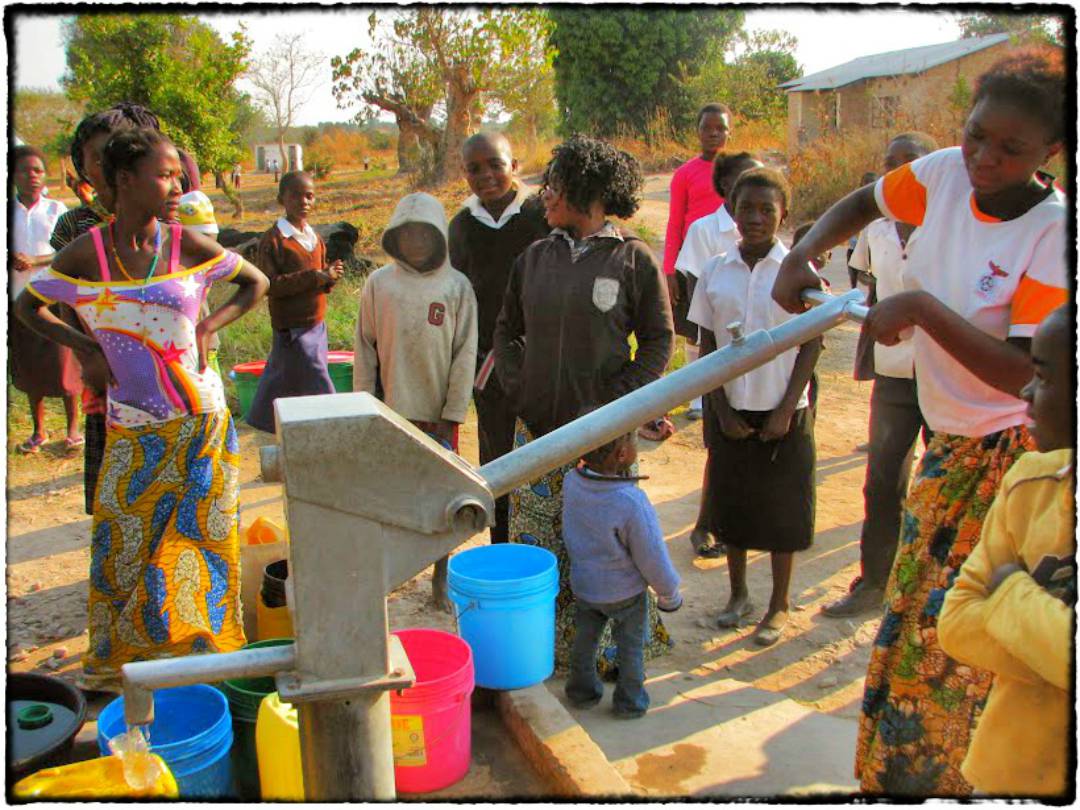 Emily Reports:
The goal of the project was to install borehole hand pumps at three rural primary schools within Mansa District. There was already an existing water tower structure at each school, so the Mansa Municipal Council (local government group that did the construction) did not have to drill new holes.

We installed Afridev hand pumps that are expected to last 50 years. Each pump provides access to clean drinking water for 300 people daily.

There was continuous involvement in the project from the community. Many meetings were held and maintenance committees were formed to ensure each borehole would be sustained for its lifetime.

Community fees are collected by the maintenance committees and the schools for a spare part savings fund. Each school was thrilled with the completed project, and expressed the ways it has changed their lives. Schools were able to complete construction projects and start school orchards, in addition to the benefits of improved health that come with a clean drinking water source.
We would like to thank Emily once again for executing such a fine project. We are still seeking funding for this project to recoup the $1,856.63 invested.
Take this opportunity to adopt a completed and successful project, and allow us to start more just like it!