Maleme Niani Women's Garden Water Project – Senegal
Location
Maleme Niani, Tambacounda Department, Tambacounda Region, Senegal
Community Description
Maleme Niani is a poli-urban community, made up of a combination of Pulaar and Mandinka ethnic groups, of 3,000 people. It is located on the Route National, 70 km west of the city of Tambacounda.
It is an active community with a primary school and a college. There are 18+ active women's groups that take part in selling arabic gum, gardening, and various other activities.
Most of the city has running water, although there are also still a few existing, functioning wells. Water from the main supply is stored in a water tower to provide for the needs of Maleme Niani.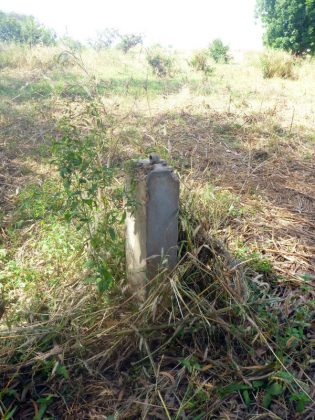 Many of the women who sell vegetables and fruits on the streets buy their produce from passing trucks that come from Mali, Guinea, or other areas of Senegal. This is expensive, unreliable, and does not support the local economy of Maleme Niani.
Some women have personal gardens, but many do not have the space to create a garden that could support their families. To provide space, a hectare-sized area is being created for the women's groups to the garden. This will provide a common area for the women to come together and work on their gardens collectively.
Project Description
This project is to provide water for the irrigation of the women's garden. Piping will be run from the existing water line a distance of 300 m to the garden.
A trench will be dug from the existing line to the new site. The work will be done by the water committee, consisting of residents of Maleme Nian. A technician will then come in to lay the piping, and install the faucet.
The women will use a hose or water cans to water their individual gardening spaces.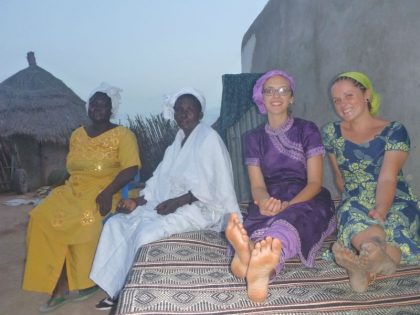 Water Charity funds will be used to purchase the materials, including the piping, fittings, faucet, and water counter. There is also some money allotted to a small contribution to those who will be doing the manual labor.
Project Impact
400 women in the women's groups will benefit from the project.
Peace Corps Volunteer Directing Project
Nicolette Ulrich
Comments
The water source is critical for the garden to be effective, not only for the women from the community, but for all the people who will be directly and indirectly affected by the food production that will come from the garden.
Dollar Amount of Project
$555.00
Donations Collected to Date
$555.00
Dollar Amount Needed
$0.00 – This project been funded through the generosity of the Elmo Foundation in the amount of $500.00, and Jane Preston, in the amount of $55.00.
We encourage others to continue to donate using the Donate button below, and we will notify the Peace Corps Volunteer of your donation. Additional funds will be used to fund the projects of other PCVs in the country of service.
This project has been finished. To read about the conclusion of the project, CLICK HERE.