Conclusion of Mah Di's Orphanage Well, Pump, and Tank Project – Cameroon
This project has been completed under the direction of Peace Corps Volunteer Layne Anderson. To read about the beginning of the project, CLICK HERE.
The project was to build a system comprised of a well, pump, and storage tank to provide the children with convenient daily access to clean water for drinking, cooking, bathing, and sanitation.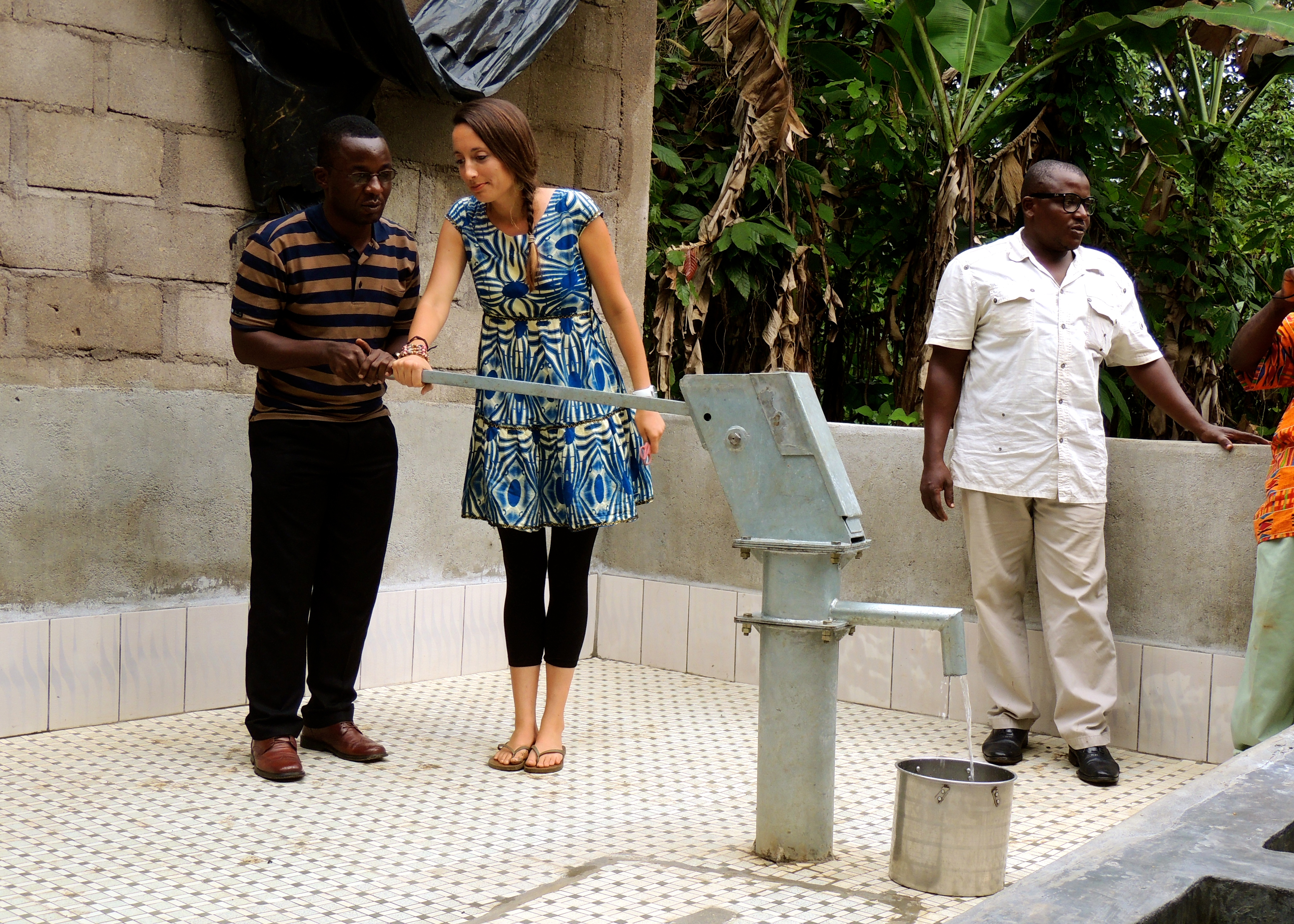 Layne reports:
The project was completed under the direction of Tako Bernard Nji, a local contractor. Three of the older orphans who were no longer in school helped with construction and were paid for their work.

The project began with the gathering of sand and the molding and drying of bricks. The grounds around the well were cleared of garbage and old construction equipment, and the construction began.

The original well wall was taken down and a new wall was constructed. A new well cover was built and installed. The area surrounding the well was leveled and cemented.

Bernard then traveled to Douala to purchase the new pump and filter and proceeded to install the pump.

A local carpenter, Collins, proceeded to build a handwashing station, and place it outside the toilets. He also built and installed cubbies for the children, to give each of them a place to put soap, toothbrush, and other toiletry items.

Mah Di expressed her sincere gratitude and the children along with other orphanage workers were overjoyed.
We are grateful to Layne for completing the project.