Lyceum Erudite Water Project – Ukraine
Location
Konstantinovka, Melitopol region, Zaporizhia oblast, Ukraine
Community Description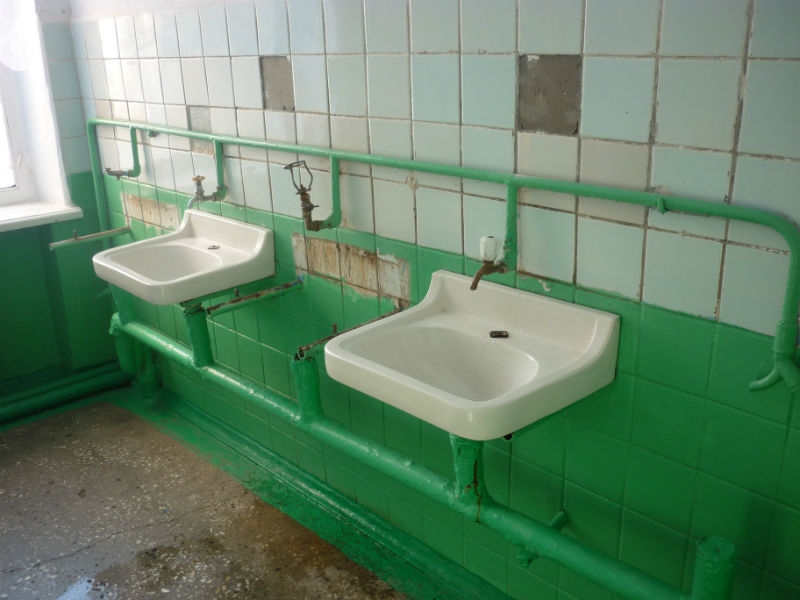 Konstantinovka is a village in southeastern Ukraine, in the Zaporizhia oblast. The village is located not far from the city of Melitopol, both of which are near the Azov Sea.
Konstantinovka is believed to be the largest village in Europe, with a total population of 12,000 people. Despite its size, Konstantinovka is and remains a village, with no sidewalks and many homes not possessing hot water or indoor plumbing.
Estimates of unemployment are as high as fifty percent. There is also a great deal of substance abuse in the village as well.
Lyceum Erudite is one of three schools in Konstantinovka. The building was constructed over thirty years ago, but is in desperate need of repair. The school houses grades first through eleven and is composed of 242 students. The school is used nearly every day by students and the community for academics, extracurricular activities, and community activities.
Currently students, faculty, and community members do not have a source of clean drinking water while inside the school. Also, only two out of four sinks in the handwashing room currently work. The plumbing is antiquated and eroding and needs to be replaced, as do the tiles behind the sinks.
Project Description
This project is to renovate the handwashing room with new piping and 5 new sinks and faucets, as well as provide safe drinking water by installing a water fountain with a filtration system.
First, all of the sinks will be removed from the handwashing room. All of the tile backsplash will be taken down and the pipes will be replaced. New tiles will then be placed behind the sinks. Finally, five new sinks and faucets will be installed.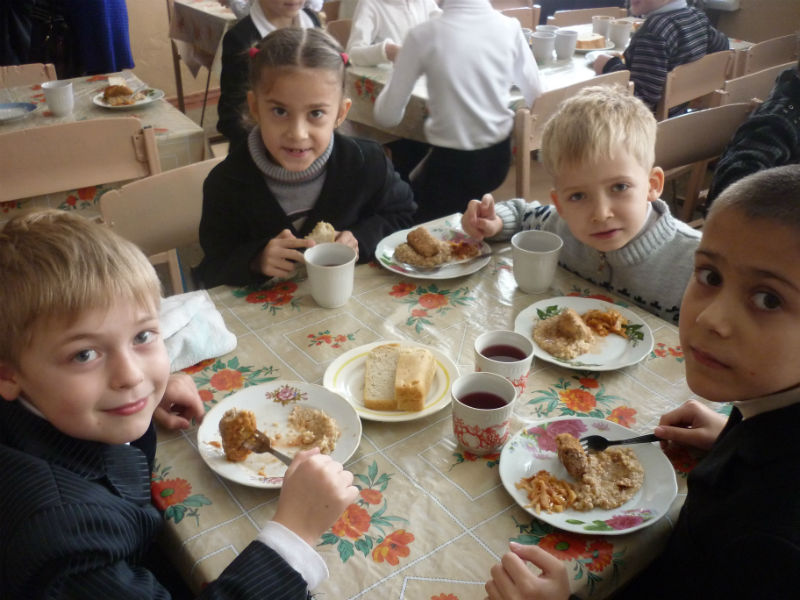 The second phase of the project is installing the water fountain. Water pipes will be run from the handwashing room to the adjacent cafeteria, and the fountain will be installed.
Project funds will be used to purchase the piping and fixtures.
The maintenance staff at Lyceum Erudite will provide the labor.
Project Impact
242 students, 30 teachers, and 10 staff members will benefit from the project.
Peace Corps Volunteer Directing Project
Laura Chaath
Comments
This is an important infrastructure project for the school. It will improve the health and wellbeing of the students, teachers, and support staff.
Dollar Amount of Project
$555.00
Donations Collected to Date
$555.00
Dollar Amount Needed
$0.00 – This project has now been fully funded through the generosity of The Soneva SLOW LIFE Trust as a part of their Clean Water Projects initiative.
We encourage others to continue to donate using the Donate button below, and we will notify Peace Corps Volunteer Laura Chaath of your donation. Additional funds will be used to fund the next project by Laura and/or those of other PCVs in the country of service.

This project has been finished. To read about the conclusion of the project, CLICK HERE.