Lusonje Primary School Rainwater Catchment Project – Tanzania
Location
Mfuto, Masasi district, Mtwara region, Tanzania
Community Description
Mfuto consists of two sub-villages: Lusonje and Chinolo. There are 1,654 people living in Mfuto, 889 women and 765 men.
Almost all members are farmers, with their economic livelihoods relying on their cashew harvests. Other main crops farmed are corn, cassava, and cowpeas. Community members rely on their harvests to feed their families.
There are a couple of small shops in both sub-villages, but they sell minimal food items. The village has a primary school in Lusonje and a health clinic approximately 5 kilometers away in the ward village Mkululu.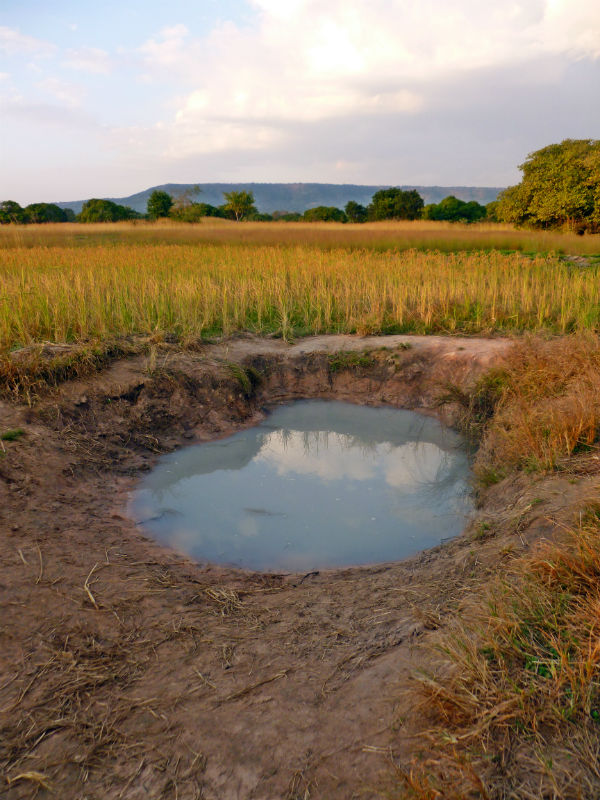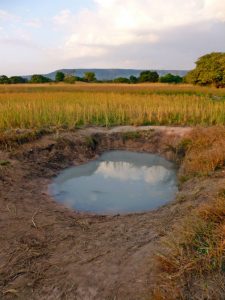 Water availability is extremely low. The few boreholes found on the outskirts of both sub-villages are not sufficient water sources for all community members throughout the dry season. Therefore, village members often resort to biking approximately 7 kilometers to the water source in Mkululu.
Often, village members dig approximately 8-10 feet deep and allow for minimal water to seep up from groundwater or capture water runoff during rain seasons. These typical boreholes are susceptible to erosion and water contamination, and often do not contain any water during the dry season.
Shule ya Msingi, Lusonje or Lusonje Primary School serves children of grade levels 1 through 7. However, there are not enough classrooms for the seven levels; thus, classes 1 and 2 and 6 and 7 are combined. The school does not have water, and existing boreholes are a great distance from the school.
Project Description
This project is to build a rainwater catchment system for the school. The system will consist of an underground tank, gutters, and the required piping.
Water will be stored in a sealed underground water catchment tank. A cylinder approximately 15-20 feet deep and 8 feet in diameter will be dug.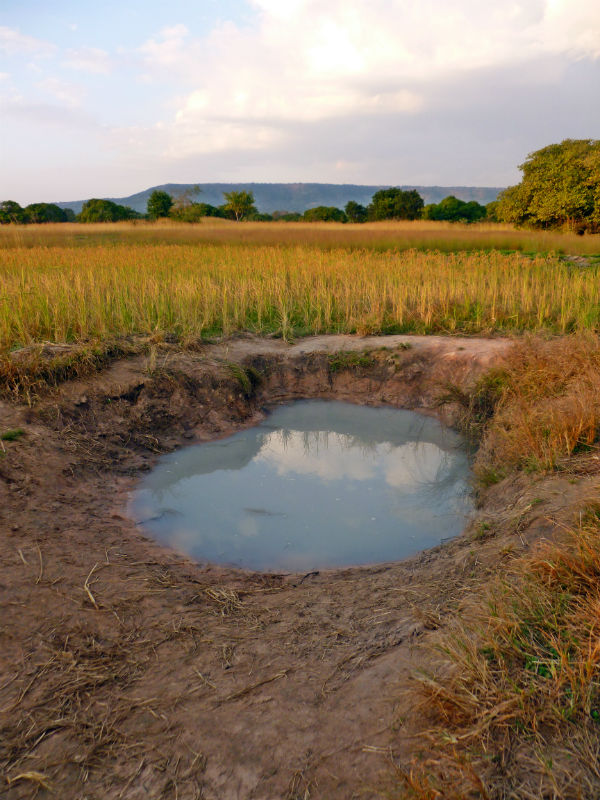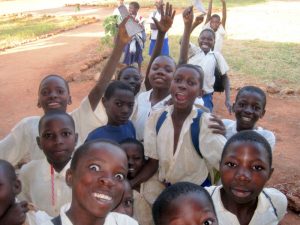 The walls of the well will be lined with bricks, and then covered with a cement and limestone mixture. Although brick laborers will have to be paid, it will cut down on the number of bags of cement needed, thereby reducing the overall cost.
The well will be covered with a concrete top to help to keep the water cleaner and less susceptible to evaporation and air-borne contamination. This is done by using wood to cover the entire opening, except a small area for a door to draw up water and a section for the pipe to deliver water from roof gutters into the well. Lastly, cement and limestone are poured over the wood covering to allow for more resilience to degradation.
Water is drawn from the tank through a door in the tank's cover. Students can then use a rope and bucket to draw water up from the tank level. This water will be cleaner than water from the boreholes, but will still need to be purified for drinking water.
All of the classroom buildings have tin roofing. Community members have agreed to donate parts of corrugated tin roofing sheets from households to construct gutters.
The tank will be located along the edge of the middle classroom building (there are three classroom buildings) with piping directing water from the gutters into the tank.
Any remaining funds will be used to purchase purification filters to make bucket filtration systems for drinking water. The bucket on top contains the filter, and the purified water is stored in the bottom bucket for drinking. Filters are readily available.
In addition to water for drinking purposes, water from the storage tank will be used for washing hands. (Currently, there is no hand washing station, even by the restrooms.) In addition, the water will be used to fill up restroom buckets for sanitation.
The additional water availability will allow for a new vegetable garden.
Finally, with water available for cooking, a lunch or snack program will be started.
Project Impact
255 students and 7 teachers will benefit from having a water source to utilize at the school.
Peace Corps Volunteer Directing Project
Stephanie Gaffney
Comments
The water from this closed concrete well will be much cleaner and need less filtering than water from typical boreholes.
A water source at the school will decrease the time students now spend outside of class fetching water and increase the time they spend in school.
Dollar Amount of Project
$500.00
Donations Collected to Date
$100.00
ADOPT THIS PROJECT BY CONTRIBUTING THE DOLLAR AMOUNT NEEDED BELOW
Donations of any amount will be appreciated. The full amount will give you "naming rights", if that is something you would like.
Any contributions in excess of the Dollar Amount of the Project will be allocated to other projects directed by this PCV and/or projects of other PCVs in this country.
Dollar Amount Needed
$400.00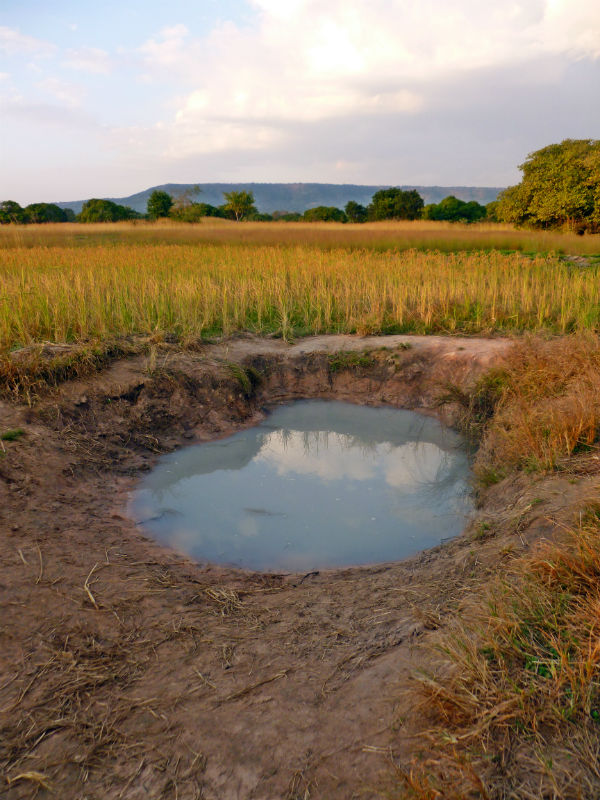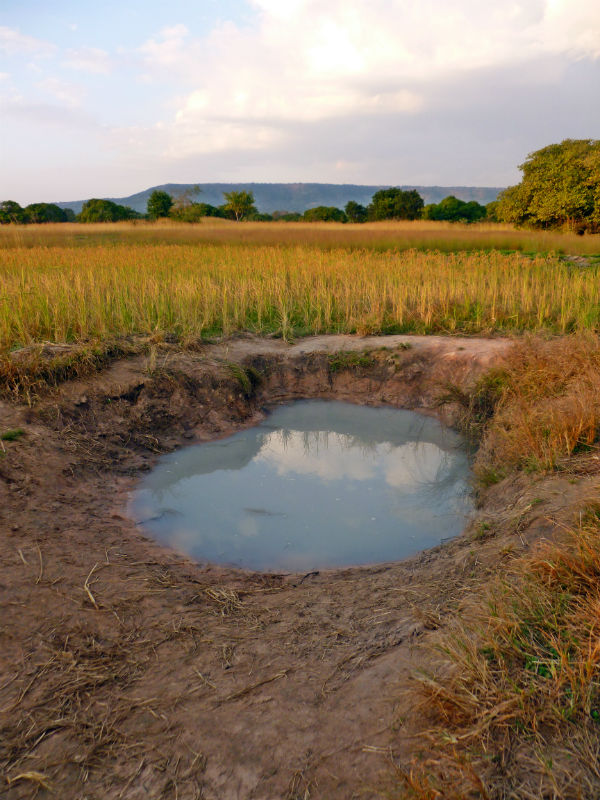 This project has been finished. To read about the conclusion of the project, CLICK HERE.