Lubas Elementary School Bathroom Project – Philippines
Location
Barangay Lubas, La Trinidad Benguet, Luzon, Philippines
Community Description
Barangay Lubas is located on the northern part of the municipality of La Trinidad. It is situated on a hill overlooking La Trinidad Valley. The barangay shares its boundaries with other barangays of La Trinidad, which are Shilan and Beckel on the east, Ambiong on the south, and Tawang and Balili on the north.
The dominant land area of Lubas is a rolling terrain moderately steep mountain. The upland areas in the barangay have a slope of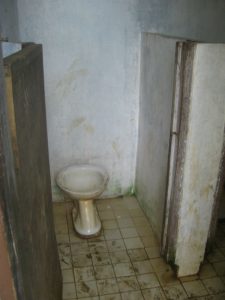 9 to 18%. Its elevation ranges from 1,200 to 1,600 meters above sea level.
The estimated population of the barangay for 2009 was 4,715 with 1,126 households, and for 2010, the population was 5,416 with 1,354 households. The residents include Kankanaeys, Ibalois, Ifugaos, with some Ilocanos and Tagalogs.
Residents who are engaged in business number about 56.33%. 20% are employed in the government and private sector, 16% are engaged in farming (particularly gardening and cut flower growing), while about 5% practice their own professions.
Lubas Elementary School is situated in Lubas, La Trinidad, Benguet, two kilometers away from La Trinidad Municipal Hall. It is on top of a hill overlooking La Trinidad Valley. It is the only public elementary school in the barangay and it caters to pupils within the community and nearby barangays.
The school does not have adequate sanitation facilities, depending on 9 toilets for a large student population. One partially-functioning facility is a two-room toilet for boys and girls, with 1 toilet bowl per room, which was constructed in 1990. The drainage system is clogged. The floor tiles are old and incomplete and the walls are not tiled. The doors are improvised and only the toilet bowl for girls is functioning.
Project Description
This project is to renovate the toilet facilities at the school.
The drainage system will be repaired. The toilet bowls and doors will be replaced. The tiles will be replaced, along with the doors.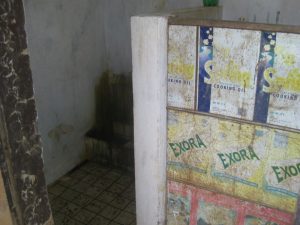 Water Charity funds will be used to purchase the materials.
The labor will be provided by the school through the parent-teachers association.
Project Impact
719 pupils and 20 teachers will benefit from the project.
Peace Corps Volunteer Directing Project
Steven Klimberg
Comments
This is an important infrastructure project to bring the school up to minimum sanitation standards.
Steven previously completed the La Trinidad National High School Water Tank Project – Philippines.
Dollar Amount of Project
$555.00
Donations Collected to Date
$0.00
ADOPT THIS PROJECT BY CONTRIBUTING THE DOLLAR AMOUNT NEEDED BELOW
Donations of any amount will be appreciated. The full amount will give you "naming rights", if that is something you would like.
Any contributions in excess of the Dollar Amount of the Project will be allocated to other projects directed by this PCV and/or projects of other PCVs in this country.
Dollar Amount Needed
$555.00

This project has been finished. To read about the conclusion of the project, CLICK HERE.