Lom Yen Community Hall Bathroom Project – Thailand
Location
Lom Yen, Non Khun District, Sisaket Province, Thailand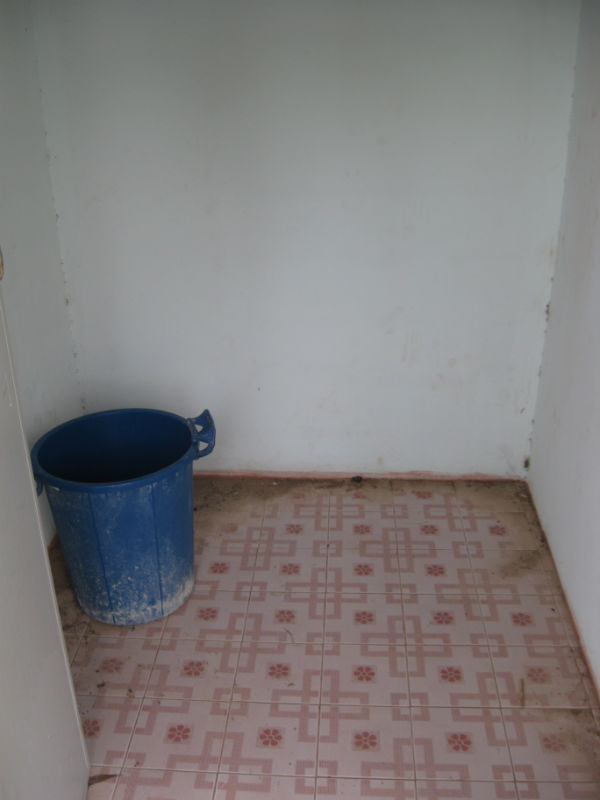 Community Description
Lom Yen is one of the larger villages in the heart of Non Khun District, Sisaket Province, Northeastern Thailand. The majority of villagers in the community are rice farmers, deriving their income from the harvest once a year and other small business endeavors such as growing and selling fruits and vegetables. The older villagers that have retired from farming spend their days making products such as grass mats, brooms or even weaving silk. The community is close and takes great pride in their work.
The Central Community Meeting Hall in the village is used for a variety of activities including a meeting spot for groups, such as the local youth group and as a place to prepare for important religious activities and festivals. Currently, there are no toilets or sinks for people to use.
Project Description
This project is to build bathrooms to serve the Central Community Meeting Hall.
Project funds will be used to purchase materials, such as pipes, toilets, electrical wiring, lighting, and a sink.
Local villagers and health volunteers have taken the steps to complete the plan, collect donations, and construct the free-standing structure next to the hall. They will work together to provide the labor to complete the bathrooms.
Project Impact
The bathrooms at Lom Yen meeting hall will serve all 407 people of Lom Yen village.
Peace Corps Volunteer Directing Project
Sarah Brooks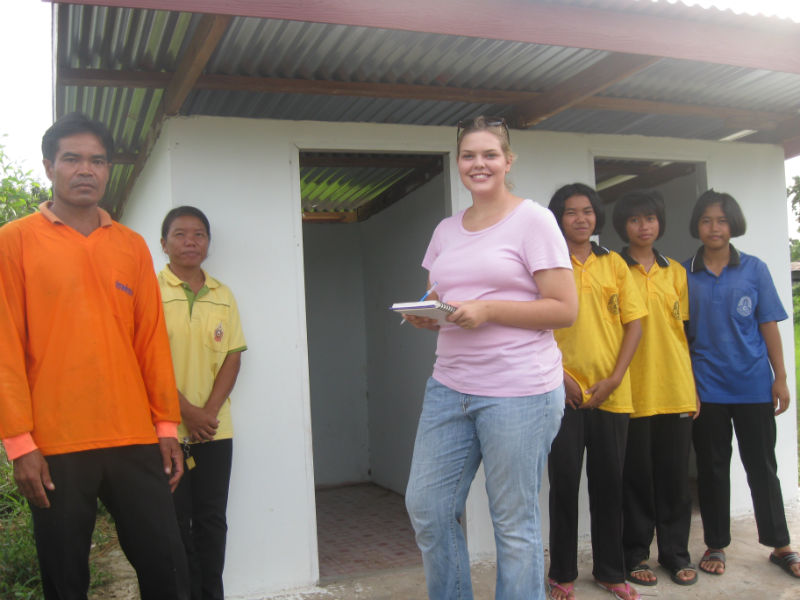 Comments
This project arose from the community and proceeded to construction based on community support. Our help will allow the villagers to see the project through to completion, providing sanitation facilities at the hall, and serving the entire community.
Peace Corps Volunteer Sarah Brooks has previously undertaken two projects, Non Khun School Water Project – Thailand and Ban Village Meeting Hall Bathroom Project – Thailand. The villagers were inspired by those projects, which led them to undertake the current project.
Dollar Amount of Project
$500.00
Donations Collected to Date
$500.00
Dollar Amount Needed
$0.00 – This project has been fully funded through the generosity of The Soneva SLOW LIFE Trust as a part of their Clean Water Projects initiative, together with the help of friends and family of Peace Corps Volunteer Sarah Brooks.
We encourage others to continue to donate using the Donate button below, and we will notify Sarah of your donation. Additional funds will be used to fund the next project by Sarah and/or those of other PCVs in the country of service.

This project has been finished. To read about the conclusion of the project, CLICK HERE.