Liceul of Corlateni Water Project – Moldova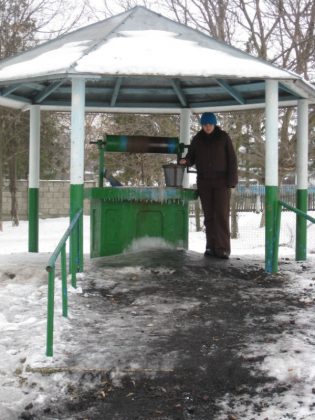 Location
Liceul Liviu Damian, village of Corlăteni, Rîşcani district, Republic of
Moldova
Community Description
Corlateni is located in the northern part of Moldova in the Riscani region, with a population of 5,500, according to census data. Within this population, 1,100 members of the community attend the local schools.
In the Liceul of Corlăteni there are currently 678 high school students. There is also a primary school with 422 students, from grades 1-4. In the high school and elementary school, there are 50 teachers and 23 technical employees.
Currently, there is no running water in the high school to allow students to wash their hands. Keeping hands clean has been identified as one of the most important steps that can be taken to avoid sickness and the spread of germs to others.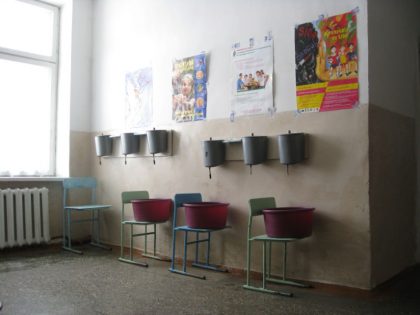 Project Description
This project is to provide a water supply to the school cafeteria for use by the students. Sinks will be installed in an old WC, and the necessary plumbing work will be done to make the sinks functional for use by the students. A pump will be installed in the school well, to pump the water to the cafeteria.
In addition, students, faculty, staff and the community will be taught about hygiene and public health.
The Liceul of Corlăteni, the PTA, and community members will be involved in the implementation of the project. These people are active in the school community and are committed to making the school a safer place for students, staff and faculty.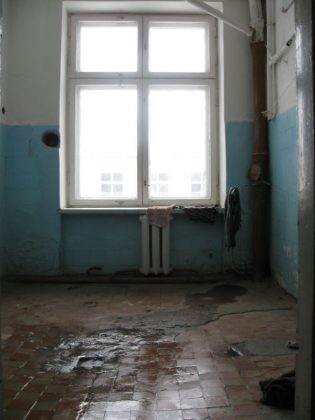 Project Impact
422 elementary students, 678 high school students, 50 teachers and 23 technical staffers will directly benefit from the project.
Peace Corps Volunteer Directing Project
Shannon Cagney
Comments
The installation of running water will reduce the spread of germs in the school. This is especially important because of the current flu epidemic in Moldova.
The project serves a large number of students in urgent need of water for proper hygiene. It has local support, and it provides an easily accomplished permanent solution to a significant public health problem.
Dollar Amount of Project
$500.00
Donations Collected to Date
$500.00
Dollar Amount Needed
$0.00 – This project has now been fully funded, through the generosity of The Soneva SLOW LIFE Trust as a part of their Clean Water Projects initiative.
We encourage others to continue to donate using the Donate button below, and we will notify Peace Corps Volunteer Shannon Cagney of your donation. Additional funds will be used to fund the next project by Shannon and/or those of her counterpart PCVs in Moldova.
This project has been finished. To read about the conclusion of the project, CLICK HERE.