Conclusion of Leliani Public School Water Project – Georgia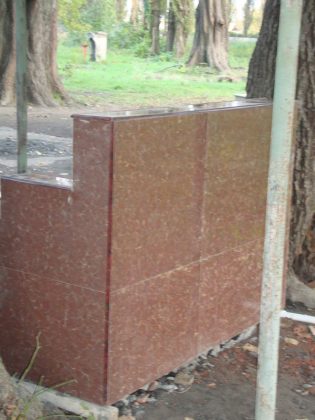 This project has been completed under the direction of Peace Corps Volunteer Kamran Beikmohamadi. To read about the beginning of the project, CLICK HERE.
The project was to bring water to the school from the local source and refurbish an existing drinking fountain and an existing handwashing station.
Kamran reports:
Thank you again for your support and assistance in providing clean, drinkable water to over 700 community members in our village! We are pleased to report that there is now water available for drinking and a separate area for washing hands.

Specifically, the 300 students, 30 teachers, and 400 other community members who now have access to this water source for drinking and sanitary purposes are very happy and grateful for your assistance, and the generous donations from the contributors who have provided funds for this project.

With volunteers through the community, the assistance of the community center "Leli," and the local public school, there is now an operational drinking fountain and handwashing station. A new pipe was also installed providing clean water from a natural spring over 100 meters away.

Additionally, a new water fountain area, including a cement structure, tiles and basin to ensure the water fountain will last for many years. As a result of this project, the students who stated the new school year in September will for the first time since the collapse of the Soviet Union have access to clean water at the school.

The school was so happy with the project that they decided to donate money from its budget to provide a roof to protect the newly installed water fountain. They are currently working to complete the roof, which should be finished in the following weeks.

I am again extremely grateful for the support of Water Charity and Appropriate Projects.
We, in turn, are grateful to Kamran for completing another great project. He has selflessly chosen to serve as a third-year volunteer, and even donated money from his meager allowance. We wish him the best.
We again extend our gratitude to Cristopher Lin, who with the help of Kamran's friends and family, provided the funding.