Conclusion of the Water Project for Barrio San Miguel – Mexico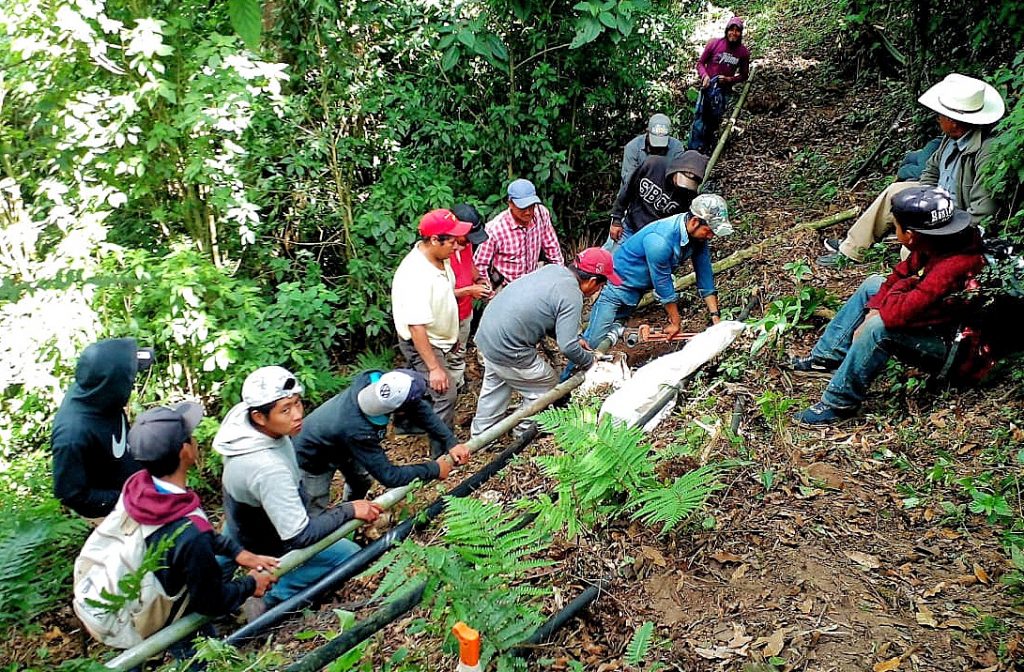 This project has been completed and funded through the generosity of Michael and Carla Boyle of Foster, WV. To read about the beginning of the project, CLICK HERE.
The people in Barrio San Miguel had just about given up hope of ever being able to resolve the long-standing problem they had endured with their water system. They are the last community to receive the water from the pipe that has delivered water to them for several years. The problem has been that the amount of water they received had been greatly reduced as more and more households upstream connected to the line. The news that we were going forward with their water project was met with great relief.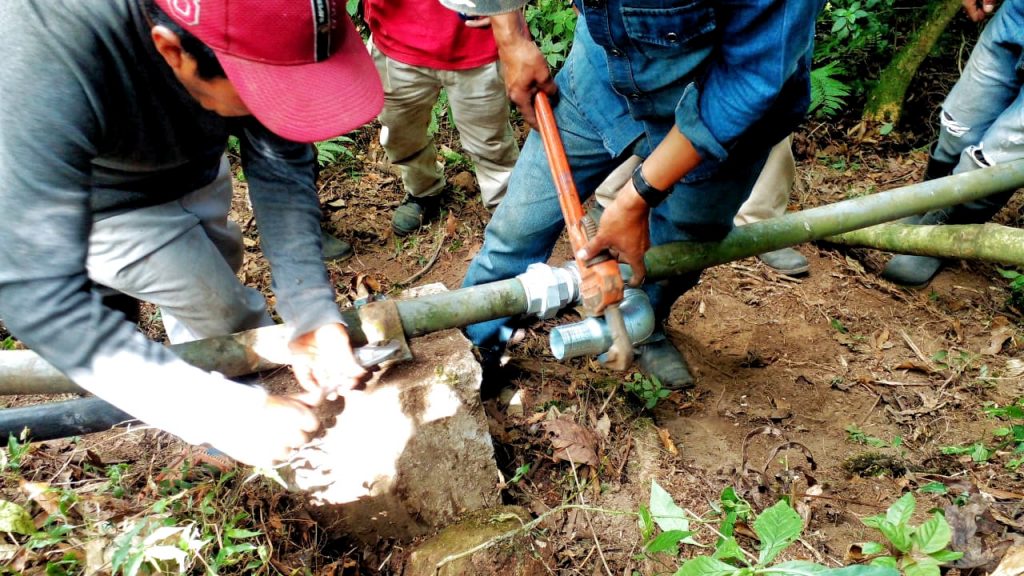 The project started with the men building the catchment dam on the creek. A couple of weeks later it was with a lot of anticipation that they walked two kilometers up the highway at dawn to wait for the truck that would deliver the hose to them. We had it delivered as close to the source as the road went. Then the real work began.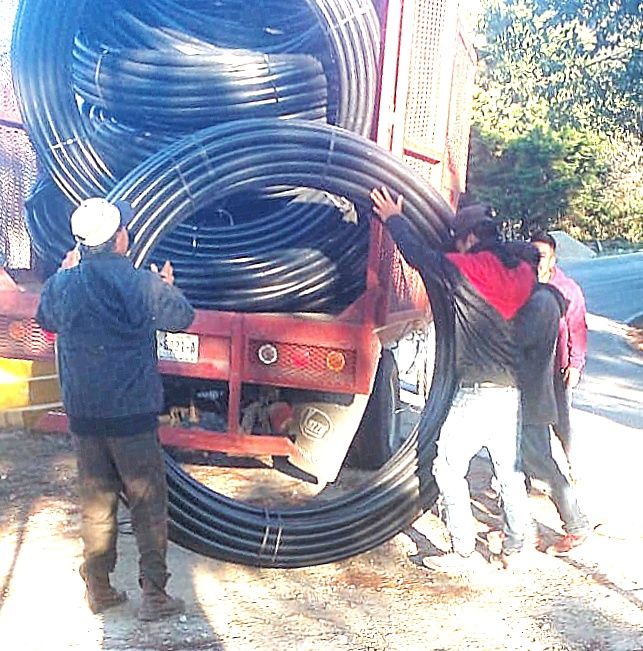 Over the next weeks, the men organized themselves into work crews to carry the large rolls of hose to the site and begin installing it. This is heavy work but with 37 households that were to be served, each family sent someone to participate for the duration until the work was completed. They had to take a break to allow people to harvest their corn but resumed the work as soon as possible.
There was some difficulty initially with how to configure the connection to the original metal pipe. Fortunately, they followed the advice of a longtime volunteer with Sexto Sol, Armando Gutierrez, who assisted them in reconfiguring the connection. This allowed the water to flow unimpeded so that the pressure from the downgrade from the source could push the water up the rise to the community. The people are now enjoying access to more water without the need to ration it or go long periods without. Barrio San Miguel is a very poor settlement. They could not have managed this project without assistance. They extend their most sincere thanks to Water Charity and to the sponsors of this project for making it possible for them to make this significant improvement in the lives of their families and community.